Community Guidelines - Profile Image Policy
To ensure a safe, positive, and respectful environment for everyone, we've established these guidelines for profile images on Truecaller. Just as in real-life interactions, we believe that the images you choose to represent yourself should reflect values of inclusivity, kindness, and mutual respect. Please note that these guidelines are not exhaustive and may evolve over time as our community grows and changes. By using our platform, you agree to abide by these guidelines and help create a welcoming space for all users.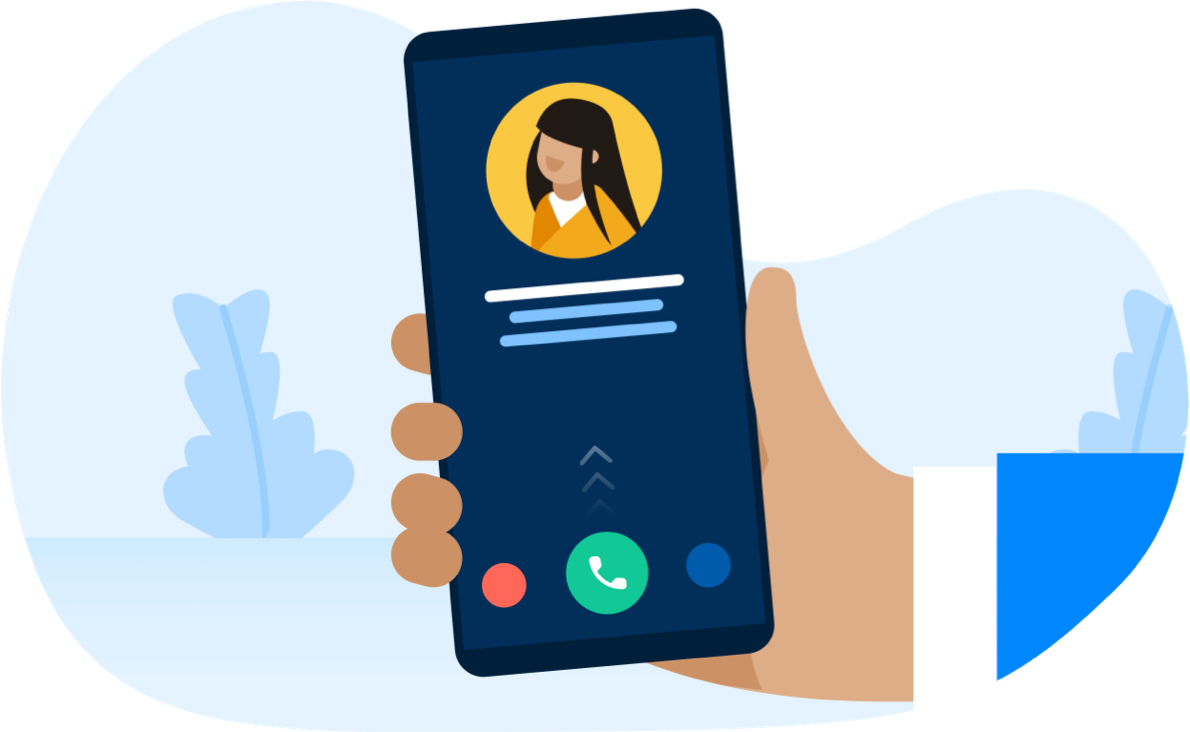 1. Respect and Inclusivity
Profile images should reflect respect for all individuals regardless of their race, ethnicity, gender, sexual orientation, religion, disability, or any other personal attribute. Images that promote or glorify racism, hate speech, discrimination, or any form of intolerance will not be allowed.
2. Violence and Harassment
Images that depict violence, self-harm, or any form of threat are strictly prohibited. Our community aims to provide a safe space, so please refrain from using profile images that may be distressing or harmful to others.
3. Terrorism and Illegal Activities
Profile images must not depict or glorify acts of terrorism, violence, or any other form of illegal activity. This includes images that may be linked to extremist ideologies or groups.
4. Government Officials and Impersonation
Avoid using profile images that may impersonate or mislead others into thinking you are a government official, law enforcement officer, or a representative of a public institution. Misrepresentation can harm trust within our community.
5. Rescue Services and Police Impersonation
Profile images that could be mistaken for official rescue services, emergency responders, or law enforcement are not permitted. Such images might create confusion or concern among other users.
6. Company and Brand Impersonation
Do not use profile images that mislead others into thinking you represent a company or brand when you do not have the authorization to do so. Impersonating a company or brand can lead to misunderstandings and misuse of trust.
7. Graphic or Explicit Content
Profile images should be suitable for all audiences. Images containing explicit, sexual, or graphic content are not allowed, as they may violate the comfort and well-being of our diverse community.
8. Copyright and Intellectual Property
Ensure that your profile image does not infringe upon the copyrights or intellectual property rights of others. This includes using images that you do not have the right to use or images that belong to someone else.
9. Child Safety
We prioritize the safety of minors on our platform. Any profile images that sexualize or exploit minors are strictly prohibited.
Reporting and Enforcement
Our community members play a vital role in upholding these guidelines. If you come across a profile image that violates these guidelines, please report the profile in the app. We will review reported images and take appropriate action, which may include asking the user to change their profile image or, in severe cases, suspending or removing their account.
What if my image has been removed by mistake? 
If your profile image has been removed and you suspect it has happened by mistake and need assistance, you can easily contact our support team for resolution. We understand that errors can happen, and we're here to help. Here's how you can reach out to our support: support@truecaller.com
When reaching out to support, you should provide clear and accurate information about the situation, including your phone number and any relevant screenshots, a copy of the image you tried to add and other details that can help our support team to understand the issue. 
It's our priority to ensure that our users have a positive experience with our app, and we appreciate their patience and cooperation as we work to resolve any issues promptly and effectively.