Interview with The Truecrew Traveling Duo
Truecaller
May 27, 20132 min readEdited on Feb 24, 2016
Being a global phone directory means Truecaller?s users and fans stretch from one end of the globe to the other. Our users use Truecaller for discovering and getting in touch with friends of friends, preventing unwanted calls, surprising callers by greeting them by name, and many other ways.
One couple, in particular, is taking their Truecaller …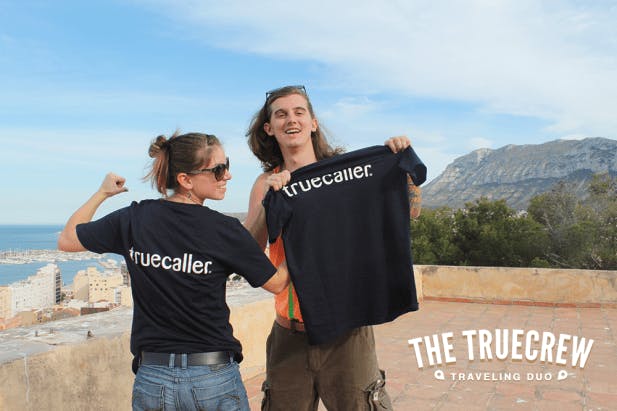 Being a global phone directory means Truecaller?s users and fans stretch from one end of the globe to the other. Our users use Truecaller for discovering and getting in touch with friends of friends, preventing unwanted calls, surprising callers by greeting them by name, and many other ways.
One couple, in particular, is taking their Truecaller experience to the next level. Meet Jonathan Merrill and Alyssa Rempe, two American love birds on a three year backpacking journey over all seven continents.  Jonathan is a traveling chef and has a goal of cooking with the locals in every country he visits, and Alyssa is using this adventure to strengthen her writing and video production talents. They have already conquered the United States, and expect to have seen all of Europe by winter 2013; then it is on to India.
?Recently, we sold 99% of our belongings and left the United States,? said Rempe. ?We took some clothes, our bathing essentials, and our smartphones to travel the globe. As we document our travels through our blogs, videos and photos, we are so fortunate to have the assistance of Truecaller for our phones.?

The two agree that Truecaller has been a wonderful help for discovering new people in the regions they enter. ?We continuously offer our phone numbers to strangers as we seek new homes to stay at,? said Merrill. ?Often, we aren?t sure who our phone numbers are reaching, but Truecaller has helped us identify housing hosts and stay confident that we are not compromising one of our main survival resources; our smart phones.?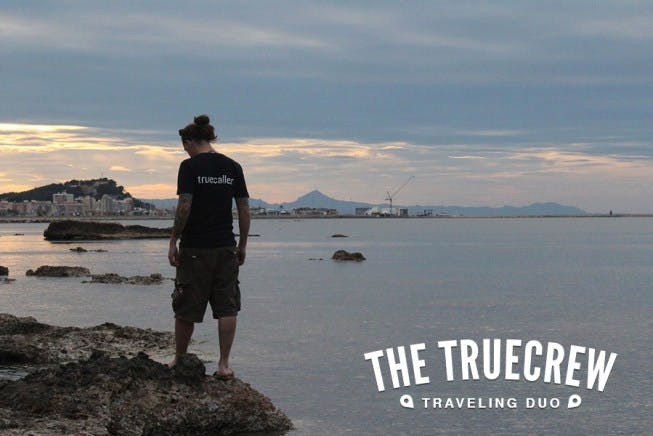 We have awarded them by being part of the Truecrew, which is the Brand Ambassador team at Truecaller. We call them our ?Truecrew Traveling Duo.?
As they backpack through the world, you can follow their journey through their Facebook fan page, Jon's blog and Alyssa's blog. You never know if the Truecrew Traveling Duo will be in your neighborhood!
?We hope to help everyone realize how great Truecaller can help, even when all you have is a backpack and a phone.?
To read more about The Truecrew Traveling Duo and about our Brand Ambassador program, please go top www.truecaller.com/ambassadors
---