5 Ways to Dial a Number in Truecaller
Sure, dialing a number seems like a no-brainer. We all buy phones that come with a normal looking dial pad that tell us only what is in our contact books. But can dialing be more informative?
Absolutely. At Truecaller, we like to make things smart and delightful by providing more information about who is calling you and who you want to call. Here are 5 ways to use Truecaller's dialing capabilities.
1. Use the built-in dialer
One of the benefits of replacing your dialer with Truecaller, is that while you are dialing a number, Truecaller will search within its' database to match a name – even if that number is not saved in your contact book. Hurray, no more guessing!
The meaning of 'Last Seen' in Truecaller is also important to know if it is a good time to call! Apart from dialing a number, you can also use T9 search for your contacts in your phonebook.
2. Smart Call History
The feature replaces unknown numbers with real names and faces in your call history, even for numbers that are not saved in your contacts. This can help you quickly determine which number in your call log you need to get in touch with.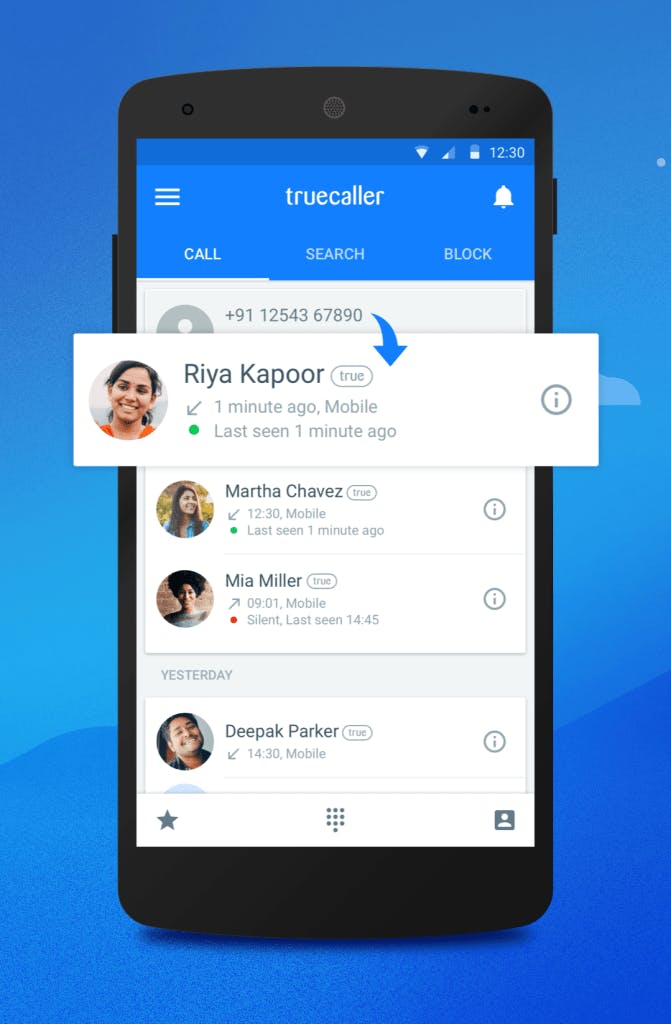 3. Contacts
What would a dialer app be without a full list of your contacts? You can easily access and call your contacts from the Truecaller app!
4. Name Search and Number Search
When you search for a name or number manually, the detail profile has tabs that allow you to save the details as a contact, send an sms or call!
5. The Detail View
Whether you are searching manually for a number or receiving a call, you are able to look at a number's profile detail, and have the option to send an sms or call.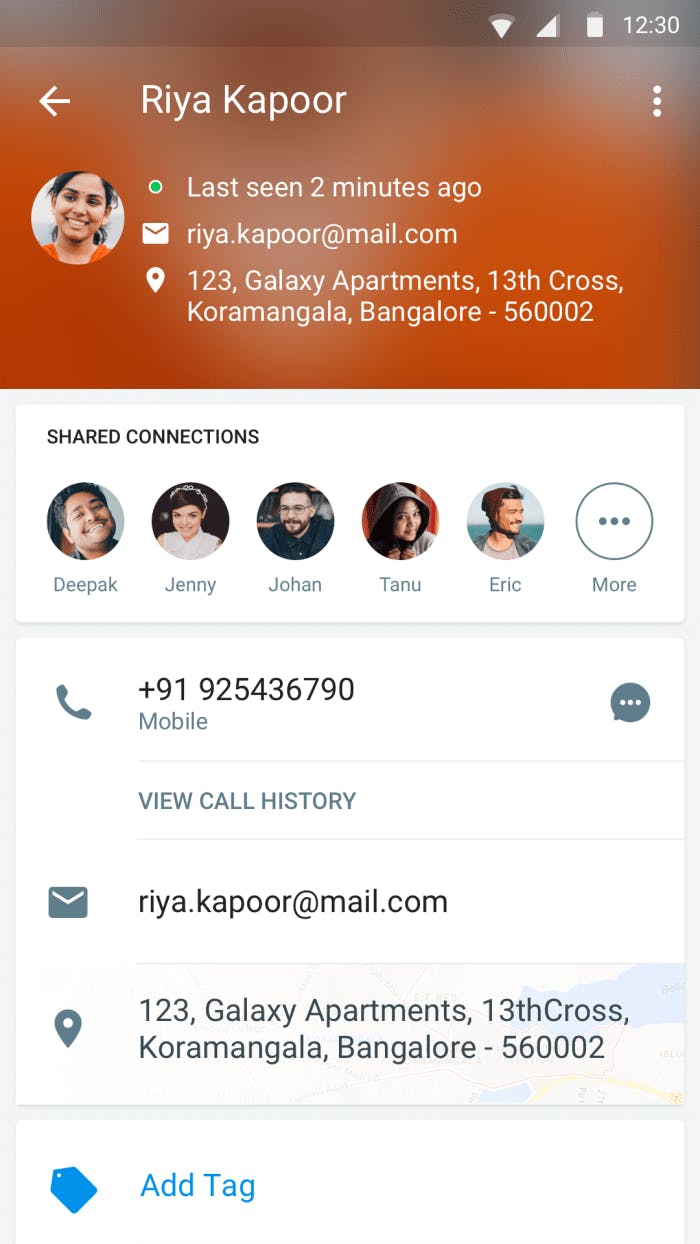 ---