Be Better at Business with Truecaller (Part 2)
Now that your brand's profile is setup for your customer, let Truecaller identify and help you react when a customer calls.
Whether the customer is calling for the first time, or you just never saved their contact, Truecaller will show you their name and other information they have provided.
Greet caller by name
Let's be honest – for most of us the first time you hear someone's name, it goes in one ear and out the other. We forget, and that's okay. But to make a good impression on a potential customer, you need to be on top of the name game.
Learn how to setup your Truecaller profile, see part 1
Truecaller will help make sure you are an All-Star on your next phone meeting, because the app will tell you the name of the caller even if you have never received a call from them before.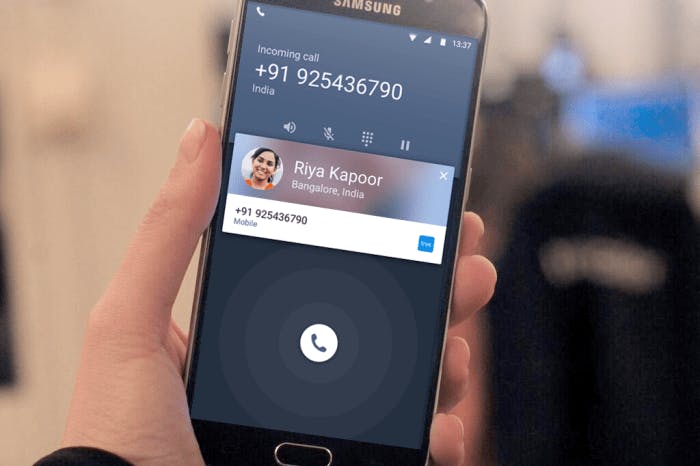 Write down correct spelling of their name for reservations, appointments, or meetings
Your restaurant could be loud, or the phone connection could be bad – Truecaller will provide you with the Caller ID, and an After-Call screen so you can be aware of the name before and after the call.
Quickly save to contact book
Even though Truecaller tells you who is calling regardless if they are a contact, we can also help you build up your phonebook and network with the correct information.
Truecaller's Spam Caller ID and Block options will help keep you throughout your business week.
In the business world, your number is probably being passed around like a hot potato. While this can lead to more leads or customers, it can also head down the dark path and get caught in the hands of telemarketers and other spam. So it is important to arm your phone with apps like Truecaller for protection against unwanted calls.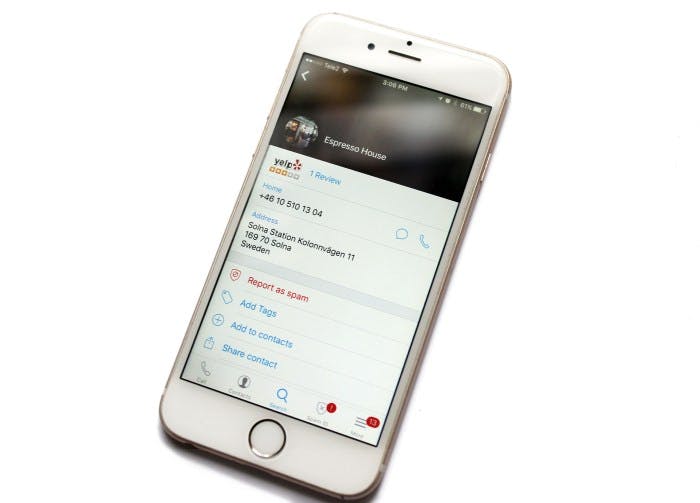 The Truecaller Community consists of 250 million users actively marking and blocking spam calls in real-time. The list of spammers included in your app is unique to your region, but if you get a spam call from another country, Truecaller will still block it for you!
 Add to your Personal Block List
This could be a telemarketer, or someone you are not interested in speaking to. Make sure to add this to your personal blocked list to avoid future calls.
---