Introducing iPhone Live Caller ID - Identify Calls With The Power Of Siri!
You've asked, and we've listened.  For the very first time, we're bringing in the experience of Live Caller ID on iPhone. Get the information you need about unknown callers in a snap with Truecaller and Siri! Now, whenever you get an unidentified call, let Siri identify the calls and Truecaller will display the caller's details on your phone screen, saving you time and hassle. Read more to know how!
Calling is still king when it comes to communication. What puts a crown on top is to know who is calling you every time - and with iPhone, you shouldn't miss out on being able to identify unknown numbers. At Truecaller, we're always working with the latest technology to break the boundaries of what your iPhone can do to make communication more efficient. And this time, we've brought you something completely new and unique to the iPhone world thanks to your old friend, Siri.

What is iPhone Live Caller ID and how does it work?
Exclusive to the iOS community, the live Caller ID allows users to identify unknown callers with the help of Siri. When receiving a call (not recognised by Truecaller), simply say "Hey Siri, search Truecaller" while the phone is ringing. Truecaller will then retrieve information about the caller and display it on the top of the calling screen within a second. No need to fumble through your phone to check the identity of the caller. Just sit back, relax, and let Siri and Truecaller do the work for you.
This new feature is exclusively available to Premium subscribers of Truecaller, and leverages Siri Shortcuts and App Intents to deliver fast and efficient results within seconds.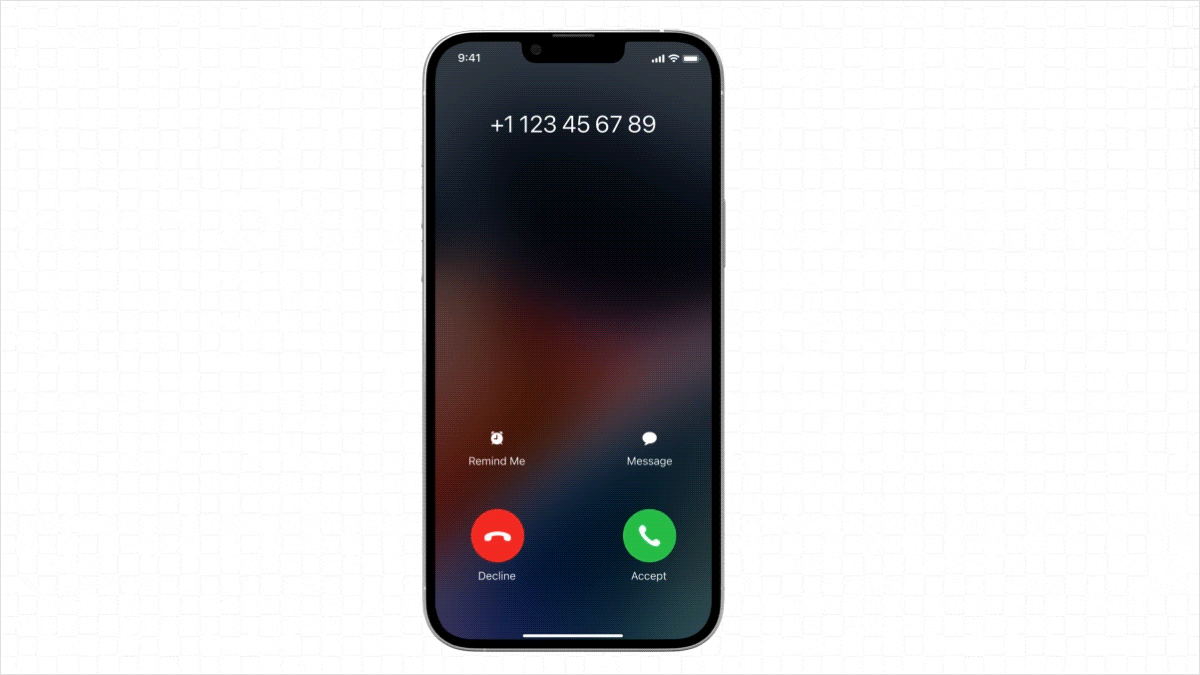 How to setup Truecaller Live Caller ID on iPhone: 

Step 1:
Go to the Premium tab within the app and click on 'Add to Siri'.
By doing so, you can add the shortcut with one tap. The first time you use this feature, you will be asked to allow access for Truecaller; choose 'Always allow' to avoid being prompted again.

Step 2:
After you have set up the Siri shortcut, whenever you get an incoming call, simply say 'Hey Siri, search Truecaller' and the app will instantly tell you who is calling. 

Take advantage of these primary benefits offered by this feature:

Convenience:
With just a simple voice command to Siri, you can retrieve information about incoming calls within seconds without touching your phone.

Time and effort-saving:
Save time and effort that would otherwise be spent searching for the caller's information manually.

Easy usage:
You can access caller information through the Truecaller app without the need to switch to other apps or services. The integration is seamless and enables users to obtain the information they need without any disruption to their user experience.

Ensures safety:
By providing information about the caller, this feature helps users to determine whether a call is genuine or potentially fraudulent or dangerous in seconds!


With our iOS community significantly growing and usage rapidly increasing, we are continuously developing new features to enhance the communication experience for iOS. By implementing better spam detection and blocking technology, as well as improved Caller ID functionality, we are confident that this update will provide even more convenience and control over your communication.

So what are you waiting for? Get Siri and Truecaller working together and say hello to a more organized and stress-free life!
Our mission at Truecaller is building trust in communication. We believe that educating you about how our features work is essential in helping you navigate a world where unwanted communication and fraud are commonplace in your daily life. So, we strive to provide you with the information you need to make the most out of Truecaller.

Stay updated about recent scams, and watch the latest Youtube videos on how you and the 338 million-strong community of people using Truecaller every month can stay protected. You'll find us on Twitter, Facebook, Instagram, and TikTok.
For those in India, follow Instagram India and Twitter India for exciting updates, contests and more!


---