Requesting a Number Through Truecaller
Truecaller
Oct 10, 20141 min readEdited on Jun 15, 2022
Contact Requests work much like other types of requests, whereas the person on the other side of the request must accept before any contact information is exchanged. The following blog is to explain about the Truecaller number profile, and also how Contact Requests work.
This is a Truecaller User profile. As you can see, Alexander has uploaded a picture of himself, or has connected to a social media account of his choice, and has inserted his social network profile into his Truecaller number profile.

Notice how there is no number displayed on Alexander's profile. It is available, but Alexander needs to approve requests sent from people, in order for his number to be shared with the people he chooses. In order for people to send Contact Requests to Alexander, they need to first be Premium Truecaller users. You cannot get a number from Truecaller without the owner of the number approving your request.

He has three badges that represent his status inside the Truecaller app. The 'check' blue badge is the Verified Badge, which means his name is most likely his real name (Always look for the Verified Badge when accepting a call). The 'crown' orange badge is the 'Pro Badge.' The third 'star' blue (and sometimes green) is the Ambassador Badge. This means he is a Truecaller Brand Ambassador, or superfan of our app!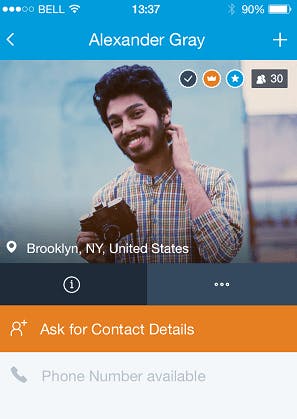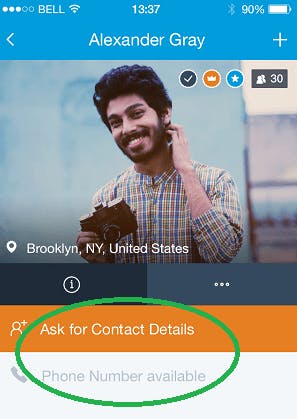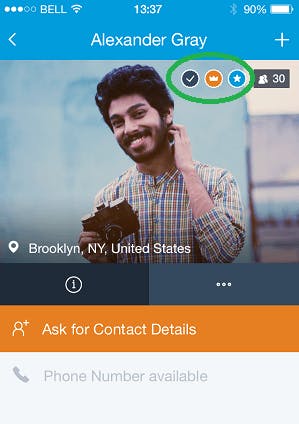 ---