Say Hello to the Ghost Call Feature!
We often find ourselves in situations that are boring, awkward or simply dreadful. At such times, all you want is for someone to bail you out! That's when the Ghost call feature comes to your rescue.
Before you begin wondering what exactly is a Ghost Call, here's a little background story.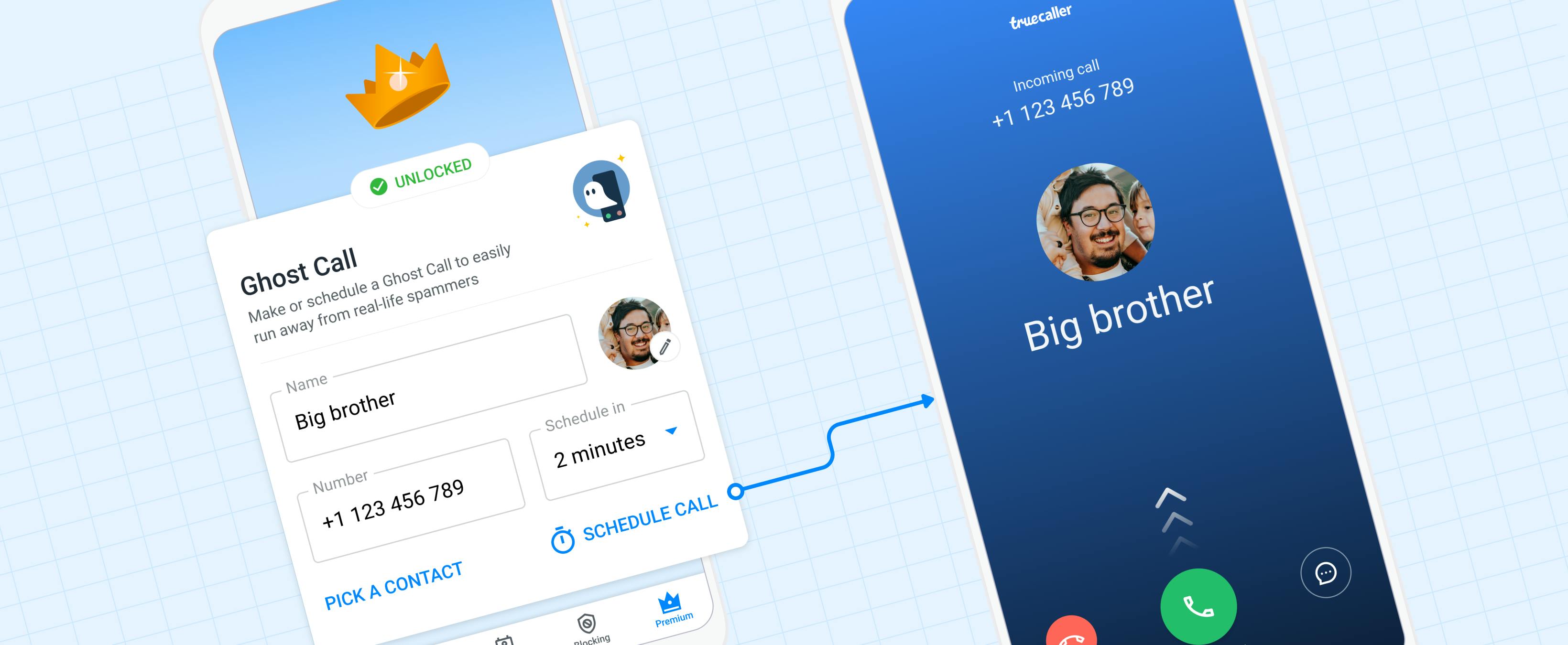 Where did it all begin?
Be it at home, office or social events – we all on a daily basis try to dedicate time to people around us throughout the day. Often while doing so, we tend to get stuck in really sticky situations. In times like these, we just need a break but are unable to find ways to excuse or save ourselves without being impolite. With this insight in mind, the innovative teams at Truecaller came up with the idea of a 'pretence call'. After working for several months on the prototype and refining the feature – voila! Today, the Ghost Call feature is up and running on Truecaller.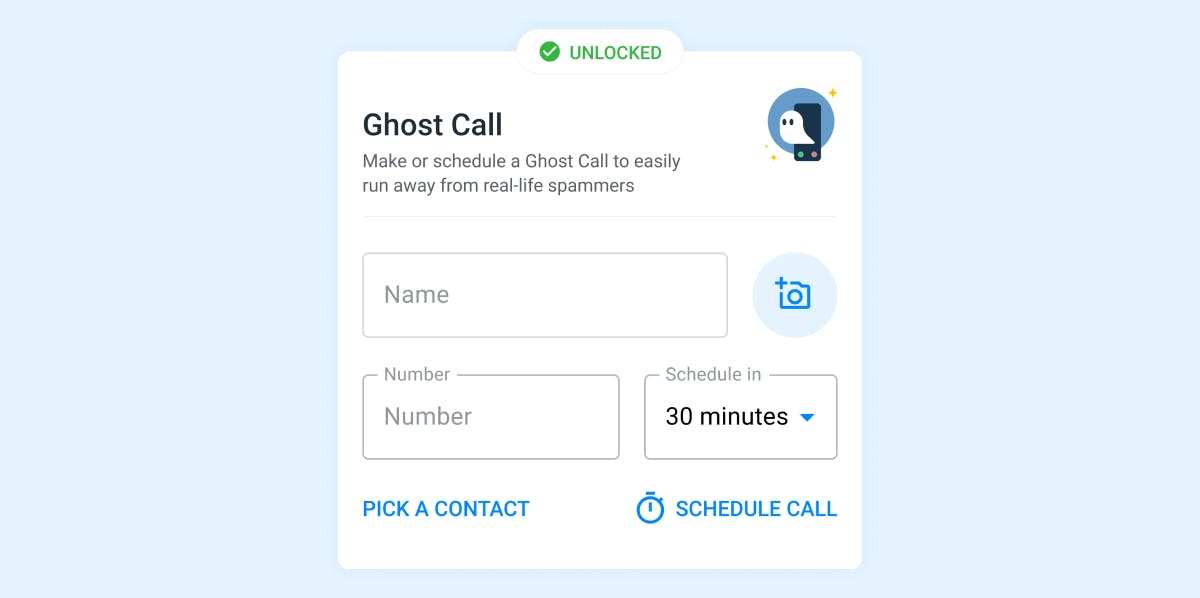 What is it and how does it work?
This feature on the Truecaller Android app is for the Premium members who want a two-minute breather from a monotonous conversation, long meeting or a dull date. It could be any situation. The settings of the call are all in your hands. You can decide to keep any name for the caller and schedule a time for the call. If you're a Premium user, then you can use this feature right away in 3 simple steps:
Step 1: Open the Premium tab on the homepage and scroll down to the Ghost call setting option.
Step 2: Set a name and number that you would want to appear on the screen along with the time. You can also choose an existing contact in your phonebook using the 'pick a contact' option.
Step 3: Once done with setting up the call details, press 'schedule call'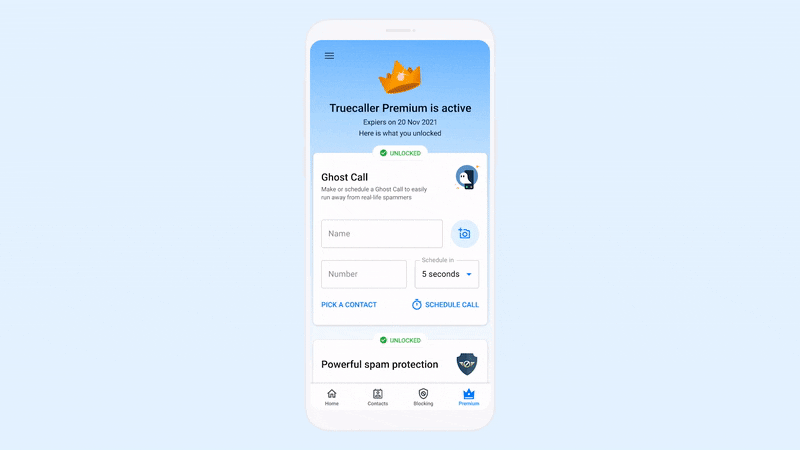 At the set time, your phone will ring and show the usual calling screen on your phone. After that, it's up to you how you make the best of that opportunity. The conversation-making bit will be all yours!
When can I use it?
There are many occasions when this feature can be put to best use. It could be to protect yourself, escape boring situations, or use it for fun as well. For example, Ghost Call feature can be used to break an awkward silence or excuse yourself from an embarrassing situation. Could be used to save yourself from creepy encounters with strangers. To escape a chatty distant relative or neighbour. You can use it in a fun way to play a harmless prank on friends (April Fools' Day maybe?). It could be times where you helplessly yawn and find it hard to focus. Or hey – you can also use this feature to test your new ringtone!
Now if this feature is something you think could be really handy for you, we'd suggest you upgrade to premium and make the most out of it. If used responsibly, this feature can help you claim your precious time back. Use it wisely!
For you to enjoy Truecaller, we're always adding or improving features. To stay tuned for more updates on Truecaller, visit Truecaller's Youtube Channel, Instagram, Instagram India, Facebook, Twitter, and Twitter India. Yes, we are available to you everywhere!
---