Say Hello to Truecaller Backup
Every day thousands of Truecaller users are switching to a new phone, getting new SIM cards, resetting their device or in general having to start their Truecaller journey anew. This inevitably leads to lost contacts, blank call logs, and data gone missing.
Not anymore. 
In the next couple days, we will be rolling out to our users Truecaller Backup for Android. It's our solution to ensure you never lose a contact again.
Backing up is simple
The next time you update and open Truecaller you'll be prompted to setup your backup.
With just a click of a button, Truecaller will backup all your contacts, call history, call logs, block list and settings preferences to a file that will be stored on your Google Drive. If you don't already have a Google Drive account you'll be prompted to create one.
From the Settings menu, you'll be able to select how often you want to backup your data (daily, weekly, monthly or never.)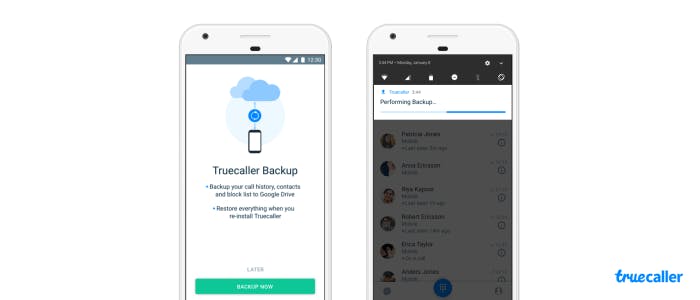 Restoring is seamless
If you ever need to restore all your data all you'll need to do is give Truecaller access to the file you stored on your Google Drive and voila! Your data will be restored to the last saved state.
Truecaller Contacts are here.
Ever need to remember the phone number of a workman you spoke with months ago? Or did you forget to save a long-lost friends phone number and haven't spoken with them in a year?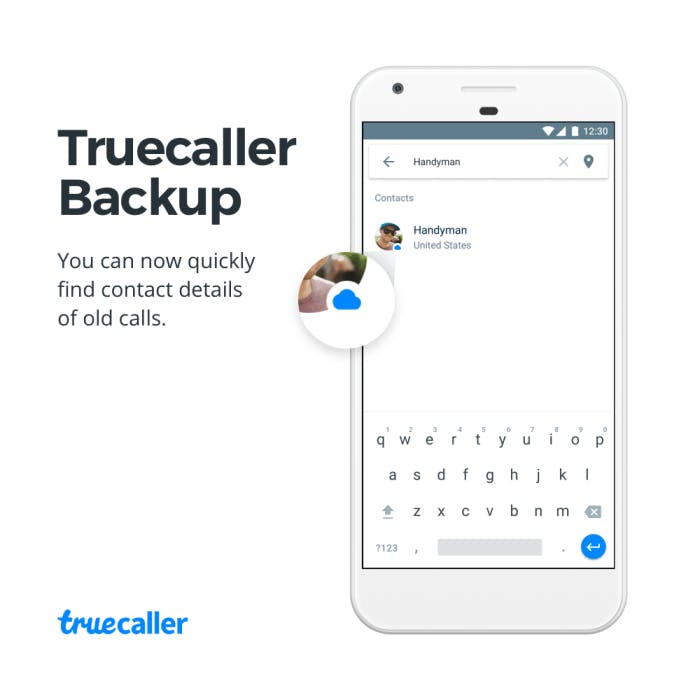 Not a problem, we've got you covered.
In addition to backing up all your contacts, we're adding a new Truecaller Contacts view to the contacts list. This view will contain all the contacts you've ever had from any Call, SMS or transaction. So even if you don't save a contact you'll be able to go back and find who you've communicated with in the past.
So, if you're planning on getting a new phone, don't fret. We've got your contacts covered.
---