Truecaller lanserar betalningar med Swish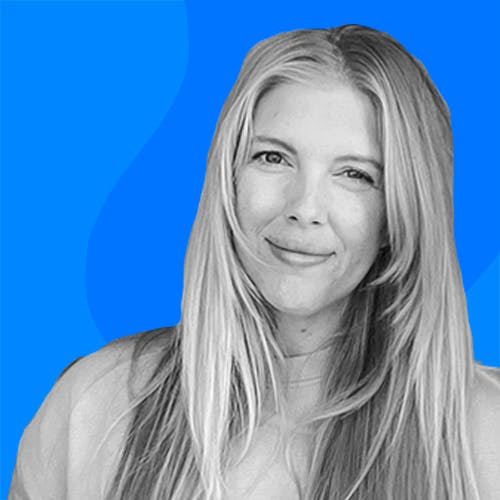 Idag lanserar vi betalningar i Truecaller via Swish, den mobila betaltjänsten som används av över hälften av Sveriges befolkning.
För dig som användare innebär det att du kan göra betalningar direkt via Truecallers telefonbok till dina kontakter. Du kan även snabbt skanna ett telefonnummer och skicka pengar till det med hjälp av Truecallers nummerskannings-funktion (enbart tillgänglig för Android vid lansering).
Truecaller har idag över en halv miljon aktiva användare i Sverige och är den ledande tjänsten för nummersökningar i världen. Lanseringen av betalningar är ytterligare ett steg för att expandera vårt produkterbjudande och skapa en plattform för all din dagliga kommunikation.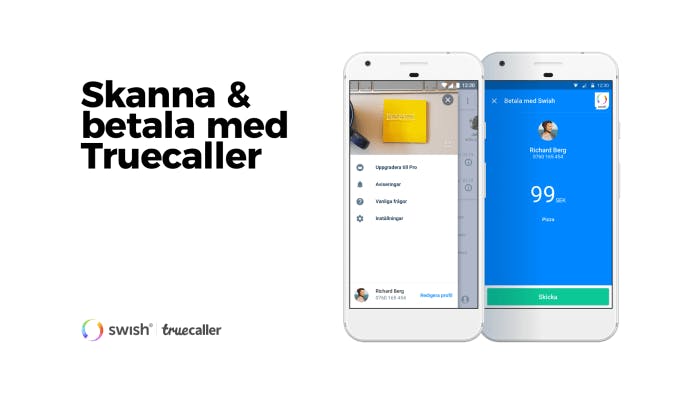 "Vår ambition är att göra kommunikationen så enkel och friktionsfri som möjligt för våra användare. Transaktioner mellan privatpersoner föregås ofta av ett samtal eller ett meddelande och det är därför naturligt att erbjuda betalningar direkt via din telefonapp där du interagerar med flera personer varje dag. Därtill tillför vi ett extra säkerhetslager där nummeruppslag som gjorts i appen direkt kan leda till transaktionen så att användaren får ett namn på mottagaren både från Truecaller och från Bank ID," säger Nick Larsson, chef för strategiska partnerskap på Truecaller."Det är kul att se att Swish adderar värde för både Truecallers och Swishs användare. Vi hoppas att app-till-app funktionaliteten möjliggör enkla betalningar i fler situationer," säger Anna-Lena Wretman, VD för Getswish.
Förra året lanserade vi en betallösning för våra användare i Indien för att stötta övergången från en kontantintensiv marknad till en digitalisering av betalningar. Sverige har legat i framkant att gå mot ett kontantlöst samhälle men ännu dominerar betalningar med kreditkort. Integrationen av Swishs app-till-app API är ett steg i att accelerera mobila betalningar för svenska konsumenter och erbjuda större möjligheter och flexibilitet för slutkunden.
Samtliga transaktioner i samarbetet genomförs av Swish där användarna som vanligt behöver signera betalningarna med mobilt bank ID.
Truecaller Launches Payments with Swish
We've cut the ribbons and today we introduce Swish payments in the Truecaller app for our Swedish users!
Swish, the mobile payment service used by over half of Sweden's population, has opened up their platform and now allows users to make payments directly through Truecaller. Users can also quickly scan a number and send money using the Truecaller app's "Scan & Pay" feature (available for Android at launch only).
"Our ambition is to make communication as simple and frictionless as possible for our users. Transactions between individuals are often preceded by a call or message, and it's natural to offer payments directly through your phone app where you talk with people every day. We also add an additional layer of security where the recipient is identified in Truecaller before initiating the transaction, as well as on the confirmation screen from your Bank ID" says Nick Larsson, Head of Growth & Partnerships for Truecaller."We are pleased to see that Swish is adding value for both sets of users. We hope that this app-to-app integration will further simplify payments in numerous situations" says Anna-Lena Wretman, CEO at Getswish.
Sweden has been at the forefront of moving towards a cashless society but still, payments by credit card are dominating the market. The cooperation with Swish is yet a step in accelerating mobile payments in Sweden and offering greater flexibility for the consumer.
All transactions in the collaboration are conducted by Swish, where users need to sign payments with mobile Bank ID.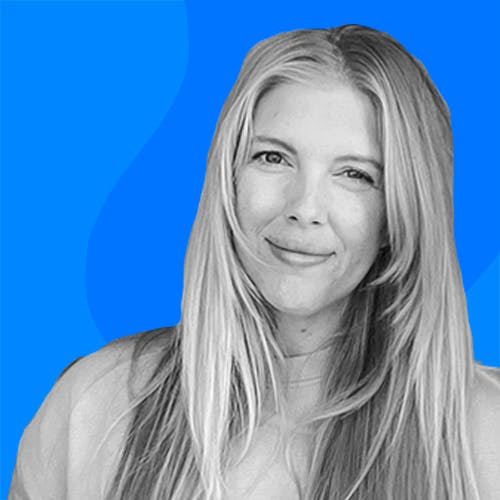 ---