Life as a Director of Brand Marketing at Truecaller
Have you ever wondered who is behind our creative campaigns and brand building? Meet Lindsey, Director of Brand Marketing at Truecaller.
Her journey at Truecaller started in 2012. Before that, Lindsey was living and working in the Greek Islands, where she met her husband. Looking for a new adventure, they moved to Sweden without knowing anyone.
Back then, Truecaller was only a handful of people. The marketing "team" was just Lindsey and one other person. It was a very startup-y vibe, even though Truecaller had 6 million users (which has skyrocketed to over 320 million as of 2022). This means she wore all the hats of a full team: a community manager, an actor, copywriter, scripter, photographer, videographer, editor, the voice of the social brand, an analyst and strategist.
She describes her work as addicting and limitless. Let's dive in and discover what life is like as a Director of Brand Marketing at Truecaller.
Describe a typical day at work as a Director of Brand Marketing
Brand building is more than a logo and a look. Brand is the entirety of how someone experiences your company. The job is about being creative, proactive, detail oriented, and seeing the bigger picture from a strategic level. I juggle many different moving parts of the brand - from determining how we speak with our users, which stories we tell in our campaigns, how we are perceived, creative strategies to grow our user base and social share of voice, and even employer branding.
"You can't have a conversation about brand today that doesn't start with the overall experience."
Throughout the day, I am speaking with anyone from development to creative, our co-founders, support, to also agencies in our main and growth markets to plan and execute our product or brand marketing campaigns. We do most of our global campaign work in-house, which is what my team focuses on. 
I tend to be very hands-on. I believe great leaders also create with their team - so I'll block out time in the day to do some filming, editing videos, writing blogs, brainstorming, inspiring/cheerleading, and assisting my team wherever is needed.

I always have my 'social media' command center live to see what our users are saying about us in real-time, and some might recognize my work as also being the admin responding to memes, questions, and fun moments on our social media accounts.  So please @ me (@Truecaller)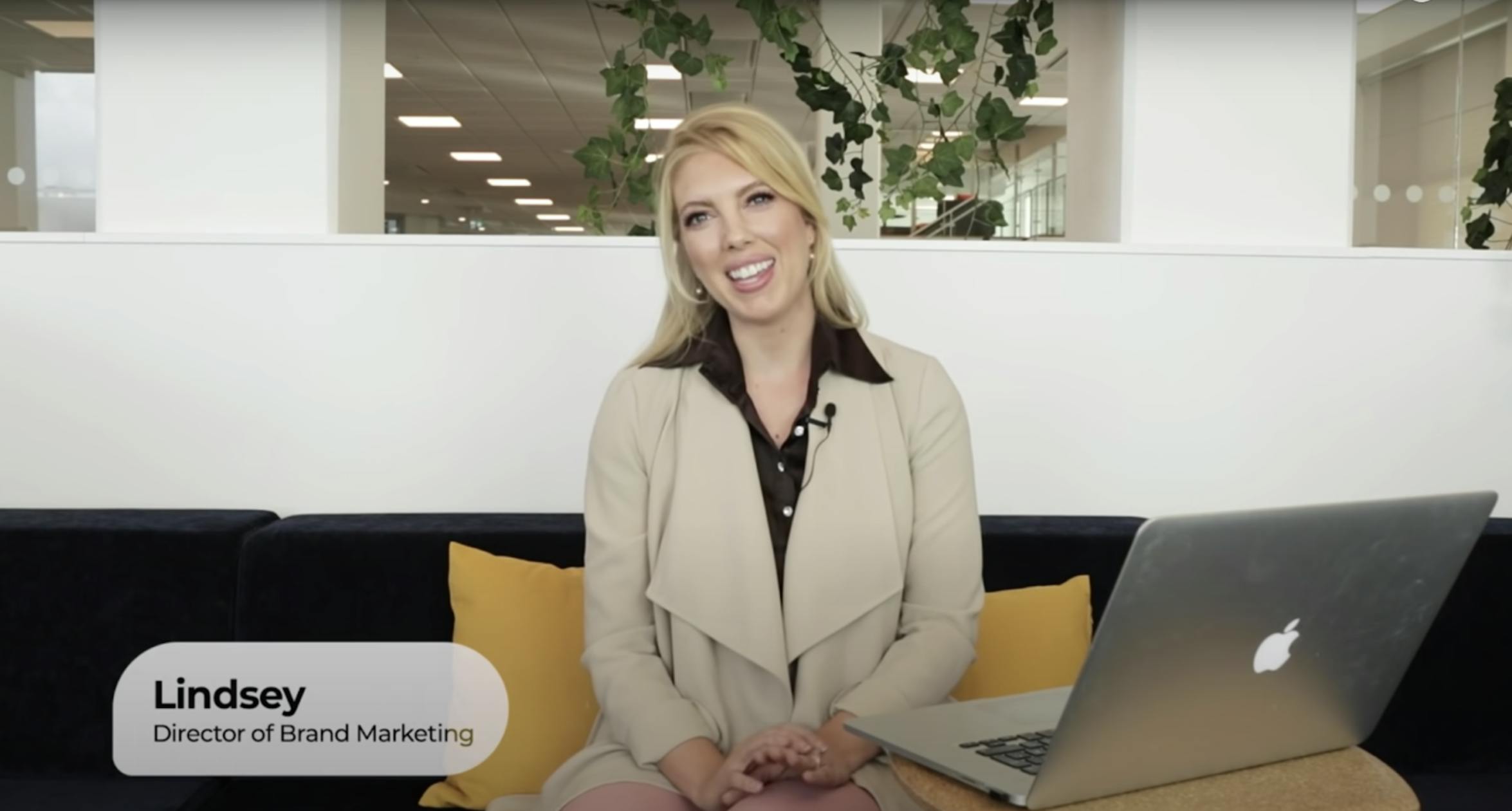 What do you enjoy the most about your job?
They say 1 year working in Truecaller is like 3 years at any other tech company. Every day is different and sometimes unpredictable. I thrive off of finding solutions, trying new things, and diving into my creative heart. I love the cross-collaboration with the development teams, and also learning and working with different markets to come up with how to make Truecaller a household name. I also find speaking to our users and seeing the reactions from our campaigns extremely addicting and rewarding. We have incredibly clever Truecaller users that speak to us on our social media - and I love to have fun with that by conversing with them as the brand.
What do you miss the most about the U.S.? And what do you like the most about Sweden?
Everything I miss about the U.S. is not work related. I miss family and friends, but also how easily accessible everything is on a consumer level. In Sweden, I have to work a lot harder to find specific items or services because it is a small country - but in the end, that makes me more resourceful!  What I love about Sweden is the work-life balance, and how society values nature, wellness, and family. I have the opportunities to do so much more with my free time due to this.
What do you think is the best part about being part of multicultural teams?
Our different backgrounds in where we grew up bring a new dynamic to everything we do. Especially when it comes to new market development - it is essential we think globally to analyze our brand perception and make snap decisions on bringing the brand and Truecaller product to life. We do a lot of storytelling of how Truecaller has changed the  world of communication, and for that we need understanding of different languages, religions, and cultural norms to put all the puzzle pieces together.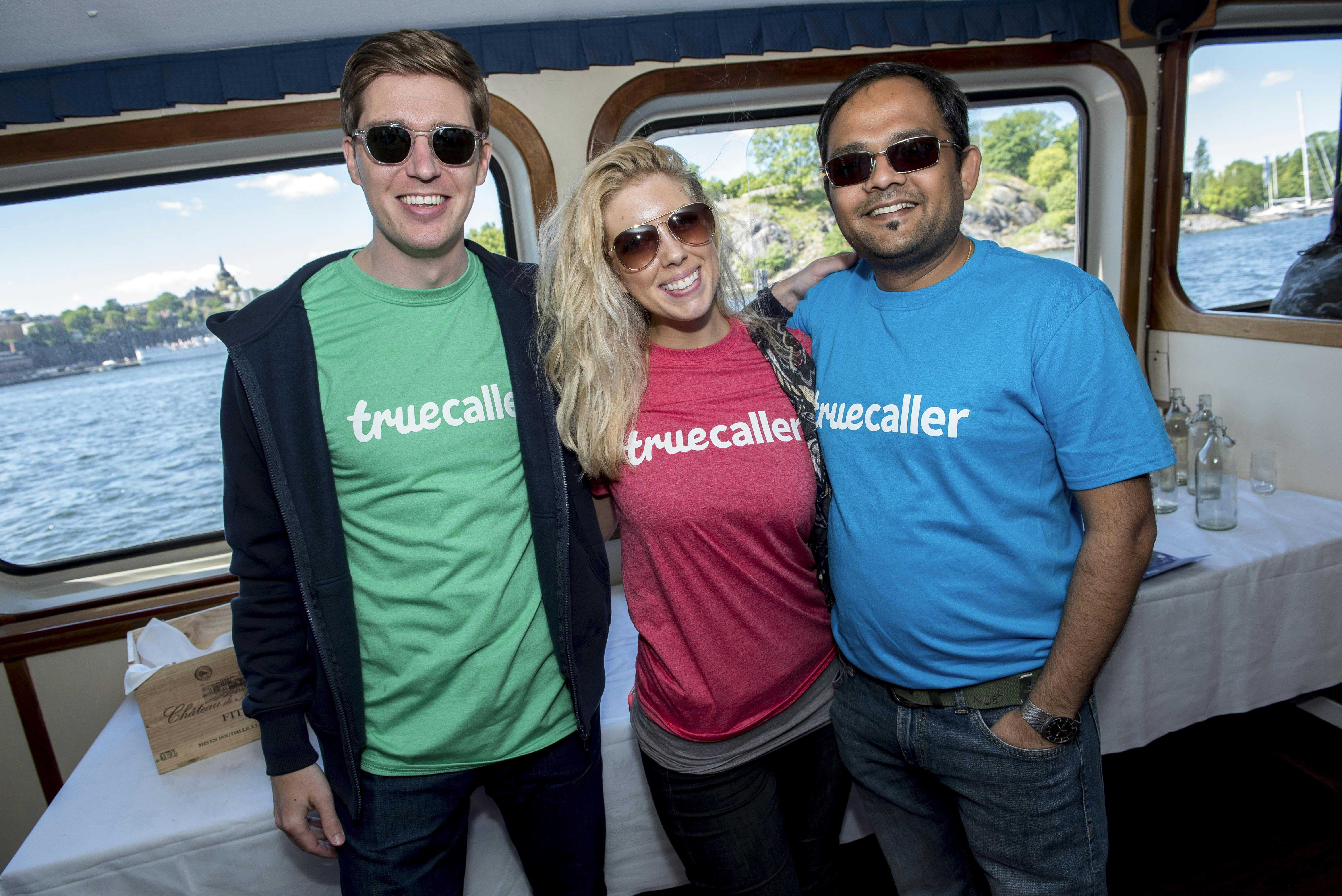 What is the biggest challenge you faced as a Director of Brand Marketing?
Brand building itself is the challenge of any brand marketer's career. In different departments, teams often work in agile form with 2-week to 7-week sprints to accomplish a task. With brand building, however, a simple task could take months or years to see results. This would include activities such as brand perception, campaign recognition, community building, and product recall. Exceptional ideas and execution that break free from the 'noise' of other brands is imperative to bring a brand vision to life. The ideas themselves are more important than a big budget. You need to have the tools and resources to recognize brilliance and act quickly.
How do you feel the digital transformations have impacted the tech industry? 
Every brand more or less has an app. This means that the talent needed to create those apps has changed over the years. Instead of engineers working on hardware in a factory, we now have software engineers that can work digitally from anywhere in the world. Also, the digital transformation has completely changed how we market. No longer are we looking at traditional marketing strategies like snail mail, newspaper ads, surveys or cold calls (which, as we know at Truecaller, are not really appreciated!). Marketers are coordinating with influencers and creating two-way communication with their customers on social platforms. I find it incredibly interesting seeing how the digital world has evolved in the past 15 years.
What is the best career lesson you've learned so far?
Your title is never too big for small details in your work. Throughout someone's career, we grow in our positions and hopefully will seek a challenging career path. While I have had the wonderful opportunity to start as an entry level community manager at Truecaller back in 2012 to now leading the creative brand team, those early skills of being a 'jack of all trades' is what layed my foundation to know how to navigate what works well with Truecaller's brand. And I find it fun to join in the fun to create!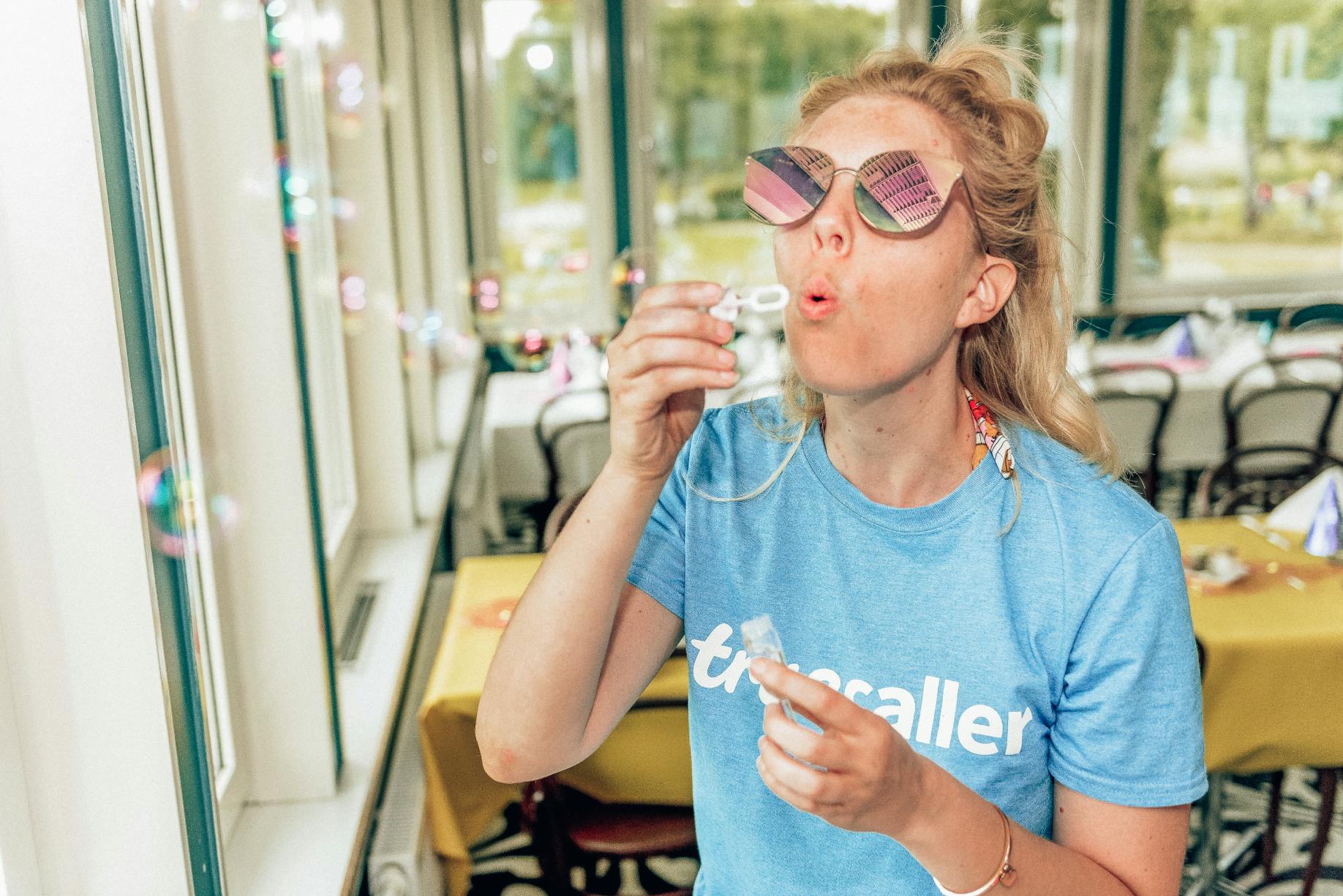 What would you describe as the main benefit of working at Truecaller?
I love the flat hierarchy style Truecaller has - if someone has an idea or a side project, we are encouraged to explore and potentially, it could end up in the app or being a staple campaign. Another aspect I have newly experienced is the amazing benefit of parental leave, which I returned from 1 year off. I think it's especially important for women in tech to feel comfortable and confident in their decision to take time off to focus on raising their children while building their career.
You were just on maternity leave, what has changed at Truecaller?
Truecaller has grown a lot in that time, especially in new markets and new teammates. I look forward to expanding the brand value proposition, diving back into creating with my team, and harnessing the power of what Truecaller can do in new markets.
---