Meet Humera Iffath, Human Resources Director at Truecaller
Have you ever wondered how life is as a Human Resources Director? Humera has been working at Truecaller for 3 1/2 exciting years. Based in Bangalore, she leads HR for our Indian offices and facilities. Outside of work, you will find Humera spending time with her 11-year-old daughter, creating work art with her, reading, and working on her painting assignments.
Through sharing her story, we want to encourage more women to pursue leadership roles and work towards creating an industry that's more diverse and inclusive. Let's dive in to find out more about working as a Human Resources Director from her perspective.
What does your typical day look like?
I am a big fan of a structured workday. But no day is ever the same 🙂 
My day as a Human Resources Director involves employee 1:1s, group meetings, onboarding calls with new joiners to help managers solve people challenges, and brainstorming sessions with my team to see how we can do things better and evolve.
What is the most rewarding aspect of what you do?
On the one hand, I like how my role plays a critical part in developing our organisation's culture. I have the opportunity to facilitate communication between our managers and employees, helping to provide solutions to make a difference in the work environment.
On the other hand, every day I have the chance to create meaningful and lasting relationships and solve complex problems that could impact people's lives.
What are the main challenges of a Human Resources Director? How did you overcome them?
2020 presented some of the most challenging times for employees and HR leaders. The pandemic forced companies to address technology challenges to enable remote work. It was no different for us at Truecaller. 
The challenge of maintaining a uniform company culture with a dispersed workforce was/is not trivial. We tackle this problem with trustful and proactive communication. We ensured we took care of our new joiners by strengthening our virtual onboarding to ensure they felt welcomed.
Also, we introduced employee connect initiatives, manager check-ins, medical facilities, time offs, wellness initiatives, etc.
What do you think is essential for companies to create an inclusive environment for women in tech?
Culture. It is essential to think about what sort of culture we need to build and all the elements required to create an inclusive and belonging culture.
Creating safe places to receive feedback. We should provide channels for honest communication and be open to listening and receiving truthful feedback.
Internal development programs – reskilling and upskilling. 
Focused and planned communication to clarify and bring more commitment to Leadership.
External /Internal female mentors, coaches, and role models. Companies can invest in career mapping and 1-on-1 mentorships to help empower and support women in tech.
Affinity Groups for networking, development, and visibility.
Support groups outside the organisations. Provide development opportunities to increase women's leadership pipeline. Bring 'the outside-in approach' for development.
Why is it necessary to have more women in tech?
In a competitive market where half of the world's population is women, tech companies cannot afford to overlook the importance of female contributions as clients, customers, decision-makers, and end-users.
Also, having various teams feeds creativity and innovation. To sum up, a work environment of diverse people means different methods and strategies of thinking.
As a Human Resources Director, how would you describe Truecaller culture?
At Truecaller, we have a culture of innovation and passion. An environment where people can grow, have fun, and do their best work. All of this keeps all of us staying true to our core values.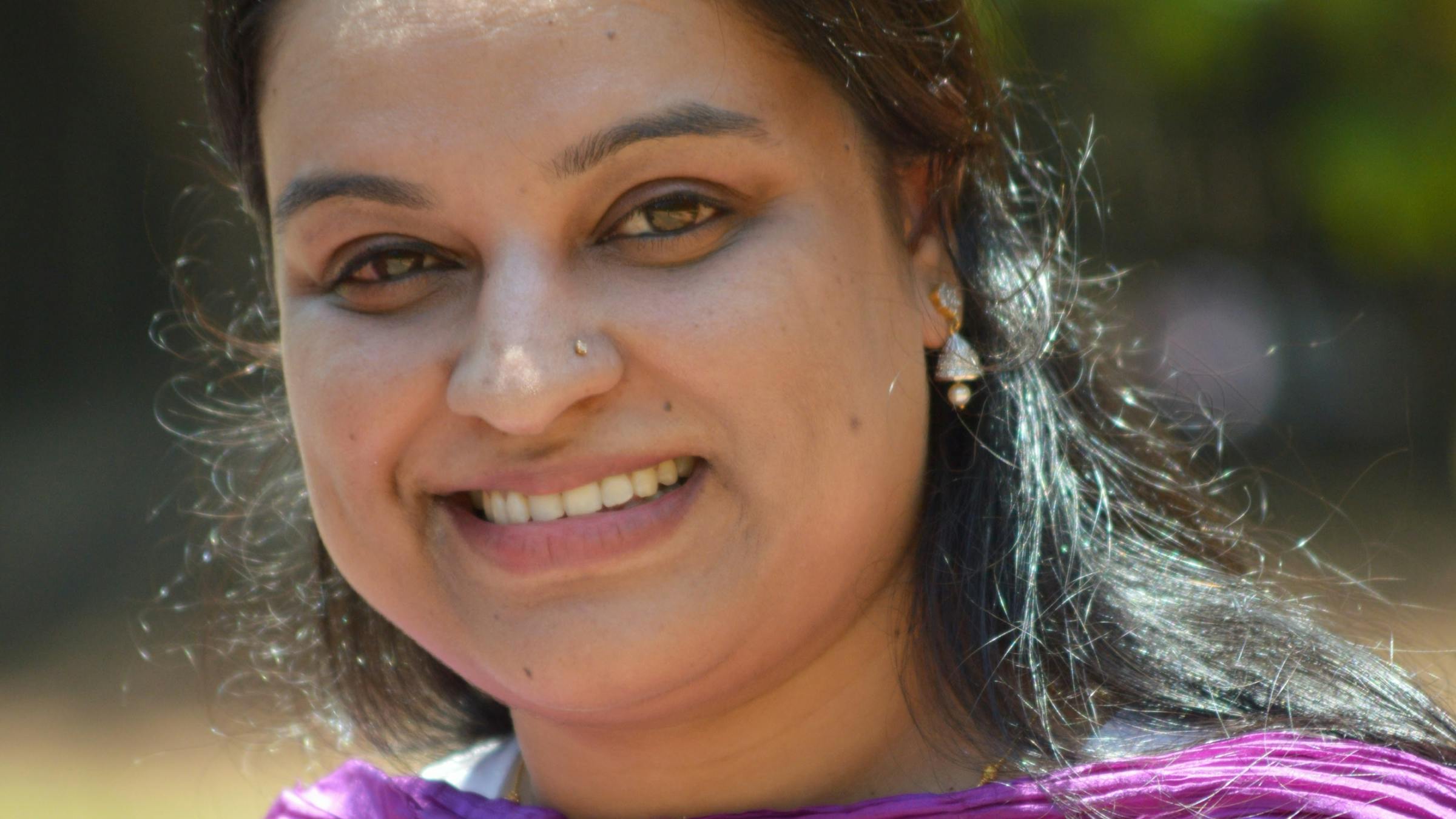 Tell me some beneficial things that Truecaller does for women within the organisation. 
There is a constant strive to make Truecaller a great place to work for everyone but specifically for women. We have monthly women's meet-ups, and we ensure our policies are gender-neutral and progressive to attract more females to choose Truecaller for their Career Move.
Moreover, to help bring awareness and create a gender-sensitive culture, we have partnered with the Swedish Chamber of Commerce. This task force on gender sensitisation is uniquely a first, fully conceptualised and executed by Kraftsamla, Swedish Chamber of Commerce India.
What is the most important thing you learned as a Human Resources Director?
Change is the only constant, and you need to adapt accordingly by being resilient to change. Be fearless and never give up!
Do you have any advice for women entering male-dominated fields?
Women are limitless and can be who they want to be. They must build confidence to overcome pressure while dealing with others. They shouldn't be afraid to challenge the norm and work together.
Information technology is not only one of the fastest-growing industries, but it is also pivotal to the changes in civilisation. Furthermore, education is one of the main reasons women are underrepresented in the tech industry. Current research shows fewer females are studying in STEM fields (Science, Technology, Engineering, and Mathematics) compared to their male counterparts. So, we must encourage and help girls starting in those fields receive mentorship or role models from those already in those industries.
Do you want to build a career in tech?
---