Meet Rashmi, The 'Help Each Other' Award Winner at Truecaller
Every year, Truecaller celebrates the Best of Culture Awards to recognize employees for their exemplary work. In 2022, Rashmi won the 'Help each other' award for helping their colleagues and fostering a culture of teamwork and collaboration.
We chatted with her to find out what led Rashmi to start her career in tech and what she has learned along the way. Let's dive in!
Rashmi is a highly experienced software engineer who has been working in the tech industry for more than 8 years, out of which the last 3 years have been at Truecaller. Outside of her professional life, Rashmi is also a certified pastry chef passionate about baking and experimenting with new flavors and techniques. When she is not coding or baking, you can find her re-reading the Harry Potter series for the umpteenth time.
Can you tell us about your career journey and how it brought you to Truecaller?
I started my career as an Android developer, working on mobile applications. In the initial stages of my career, I worked in multiple startups, which showed me a wide variety of products and technology stacks. Slowly, I started developing an interest in system design and moved into the role of a Backend Engineer.
Along the way, I discovered a passion for baking, which became an important hobby. I realized I wanted a job that would allow me to pursue both my tech career and my love for baking.
I started looking for companies that build meaningful products and value a good workplace culture that encourages employees to pursue their interests. That's when I happened to find openings at Truecaller, and it ticked all my boxes of what I aspired to contribute as an engineer and the workplace culture I wanted to be a part of.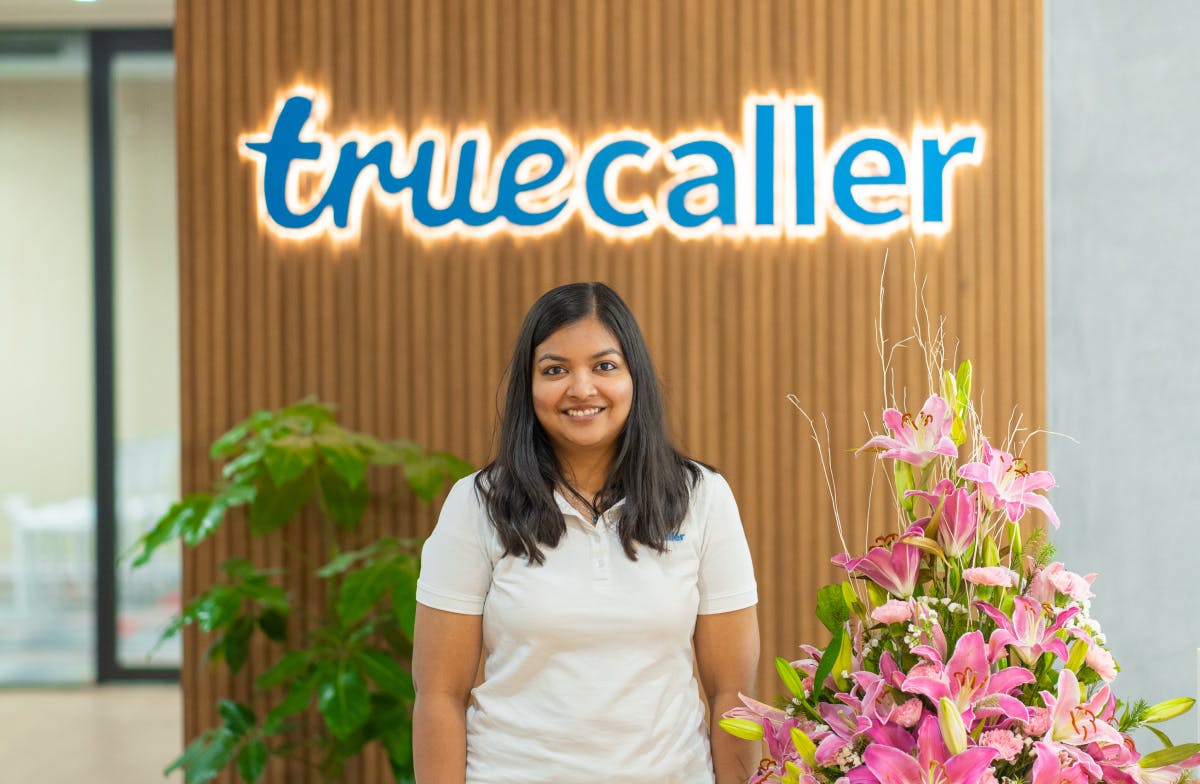 Do you want to build a career in technology? Keep an eye on our job openings!
What is the most rewarding aspect of what you do?
As part of the Enterprise Team, we help businesses use the Truecaller platform to find their brand identity. It helps them establish a trusted line of communication with end users who are most likely to pick up a call from a verified business rather than an unknown number. 
The most rewarding aspect has been building the tech to support this ecosystem. Today, our systems are robust enough to handle thousands of customers, and their subscription plans support complex flows for verified and priority number listing.
What is the biggest challenge you faced as a Backend Engineer? How do you overcome it?
One of the biggest challenges that a backend developer can face is dealing with scalability and performance issues. As a system grows, it becomes increasingly challenging to maintain high-performance levels, especially when dealing with large amounts of data and complex business logic.
To come up with the most optimal solution, I delved deeper into system architecture and database design principles. I read books and blogs by well-established computer science specialists who had faced similar issues and thought of elegant solutions to handle them. Most importantly, I have found that brainstorming with my teammates has led to some great ideas and solutions.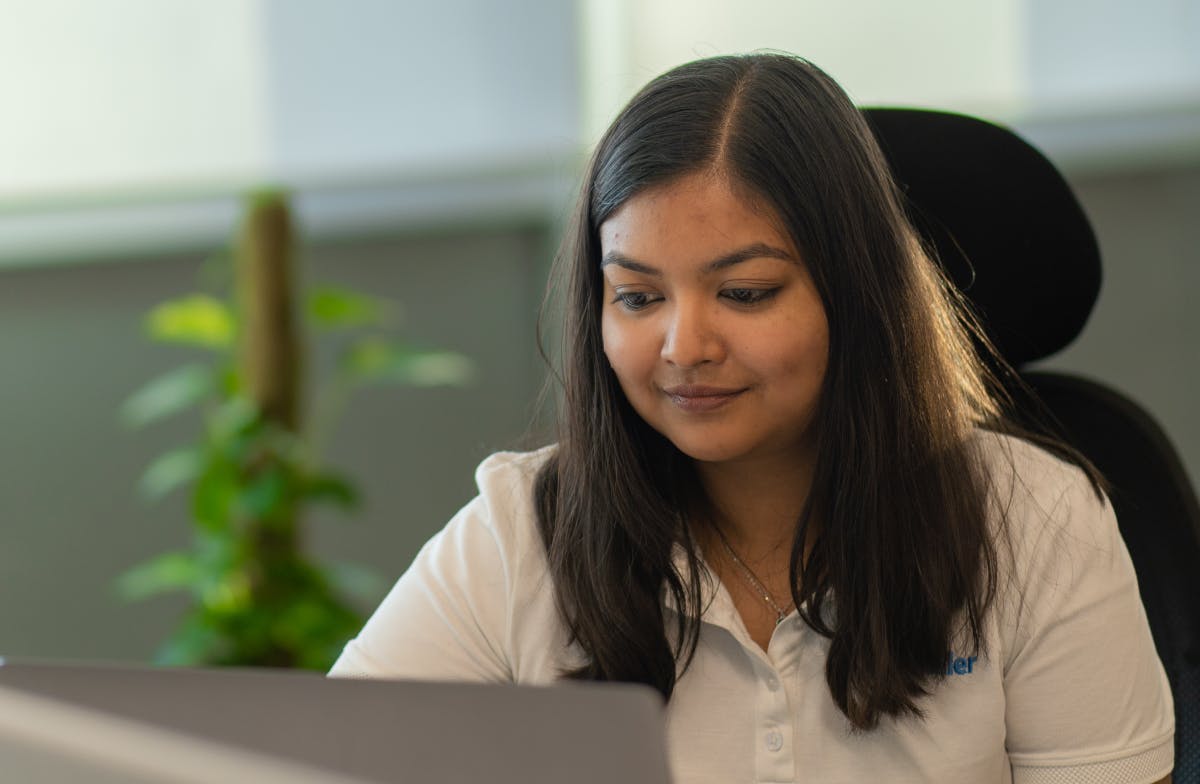 What's the best part of Truecaller culture?
Truecaller is a company that focuses on building a positive culture that fosters innovation, collaboration, and growth. It concentrated on creating a sense of community among its employees. Anyone across teams is just a Slack message away. Teammates are always around to support you and step in for you whenever you need that extra push.
What does "Help Each Other" mean to you?
Working together as a team ensures that we always reach the best possible solutions. Helping each other grow is the fastest way to share knowledge and enable each other. All of my achievements are a combination of the help and support I have received, both personally and professionally. The value of "Help Each Other" means that I would like to extend the same level of help and support so that my teammates achieve their goals.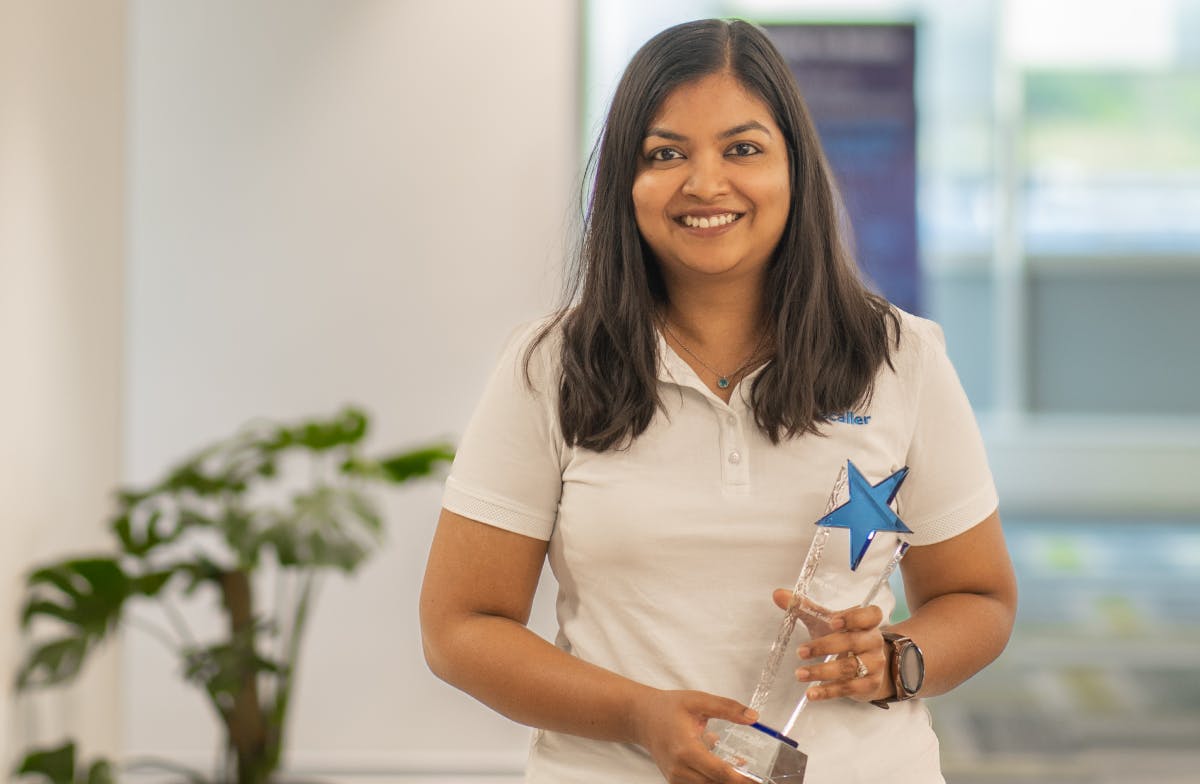 What was the most significant learning throughout all your career?
The most important learning I have had is to develop a growth mindset. A growth mindset is a belief that one's abilities and skills can be developed through hard work and persistence. It involves a willingness to learn from mistakes and failures, embrace challenges, and continually seek new opportunities for growth and development.
Any advice to young women who want to build a career in tech?
1. Be confident about your skills. The tech world is particularly fascinating, but I've noticed that many women feel they lack the knowledge to make an impact. As someone who still struggles with this sometimes, I'd like to pass on a piece of advice I'd received from a manager - More than your knowledge, trust your ability to learn once you have your foot in the door and derive your confidence from that.
2. Pursue your passion: Identify what interests you within the tech industry and explore opportunities to develop your skills. Pursuing your passion will help you stay motivated and engaged throughout your career.
Rashmi's story is a fantastic example of how important it is to value teamwork and collaboration in the workplace. Her dedication to helping her colleagues has earned her recognition and also helped create a positive and productive work environment. 
You can find more stories on our blog and our Instagram, connect with us on Linkedin, and follow our "Behind the Code" series on Youtube.
---