Meet The Talent Acquisition Team in Sweden
Have you ever wondered what's behind Truecaller's job ads?
Before posting any job ad, there are requests, planning, approvals, and job briefing meetings to understand the roles and responsibilities that are needed - in essence, a process that ensures that everything works smoothly, focusing on product growth and sustainable team development. 
But who makes it happen? Keep reading to meet the Talent Acquisition team in Sweden!
"We are a team of 6 people responsible for finding the best matches for our teams, technology and product. We experienced an exciting development not only in the number of talented people joining our Truecaller journey this past year but also in the growth of our team.
Our team is diverse, bringing with us the creativity, passion and talent to ensure we keep Truecaller growing. 
We come from 4 different countries, speak ten distinct languages and connect as one team. We all have had different experiences that make us solve daily challenges in an agile and creative way, but the most important is that we are always there to help each other when needed."
I love the approach that our Talent Acquisition Partners have when they describe their job as 'helping the candidate to find their dream job with Truecaller.' It demonstrates one of our values which is Help Each Other, and this makes me very proud.
Fatima Antonsson, Chief HR Officer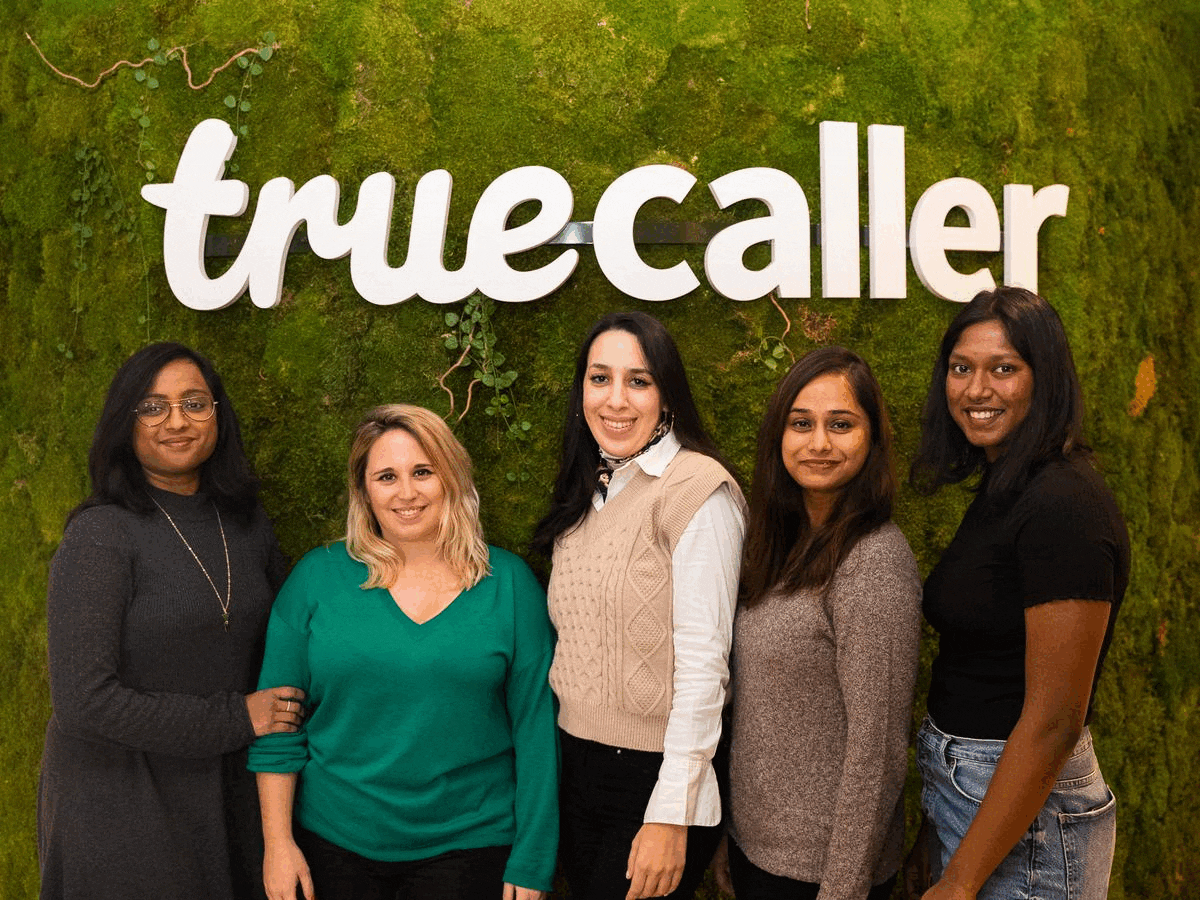 From left to right: Deepti, Carla, Lamia, Shivangi and Tejasvi
"We are proud to be the first 'face' that candidates meet. The most exciting part of our job is when there is a match between what the candidate is looking for and Truecaller. When it happens, that person becomes an employee. 
Knowing that finding the right fit will mean changing someone's professional career, and contributing to the company's success and growth is what keeps us fueled to never give up in our roles". 
If you want to know more about how the team works,
My first week/onboarding session with the team was warm and welcoming. I never felt that I was new to the system. The fun sessions, team building activities, and a lot of good lunches made it easier for me to fit into the culture.
Shivangi Shrivastava, Talent Acquisition Partner
We lift each other when needed, and we are always at one arm's length when asked for help. Even though a series of tough times, our team never gave up and delivered the best results by getting sh*t done!
Tejasvi Akula, Talent Acquisition Partner
Truecaller's recruitment process
"When we find the matching talent, we hold the first chat to understand more about who the person is , what they're looking for, as well as their background, values, and achievements. Afterward, in many cases, we hold a technical assessment to ensure the process is objective and equal for all candidates. After that, we have two interviews to ensure that the candidate understands the whole picture of the company. 
Later, if everyone that has been a part of the process thinks that the candidate is a great fit, we go ahead with a Meet and Greet - an informal meeting with the extended team - and then, we offer the position! 
Most importantly, at all the stages, we keep the candidate in the center, with great empathy: What does this person want? What are their expectations? What is essential for them?"
Our entire process is designed to keep the candidate motivated throughout the process by emphasizing on what the candidate wants as the next step in their career, which in return brings passion at work.
Deepti Pabbisetty, Head of Global Talent Acquisition
Discover more about the process at the latest
" 'Yes, I made a mistake'. We can say it freely, without fear, shame or excuses. We strive to work to high standards. But when failure knocks on the door, we have a conversation about it, as with any other topic. Discussing what support we need to  improve happens regularly in our stand-ups and our one-and-ones.
Or even in any interaction with our colleagues at any time!"
I've been a perfectionist for as long as I can remember, truly feeling guilty if I don't do things in a way I deem good enough, no matter how the extra effort is. It has changed a lot since I joined Truecaller. Even if I still put more effort into some tasks than necessary, the accompanying fear of failure is all gone. 
Within Truecaller, there's a human way to handle mistakes, we all know we are human, and we rather praise the tries than bash the errors. So much to the extent that we can openly discuss our failures within the team with the pure intent of improvements without any worries.
Simon Berglund, Talent Acquisition Partner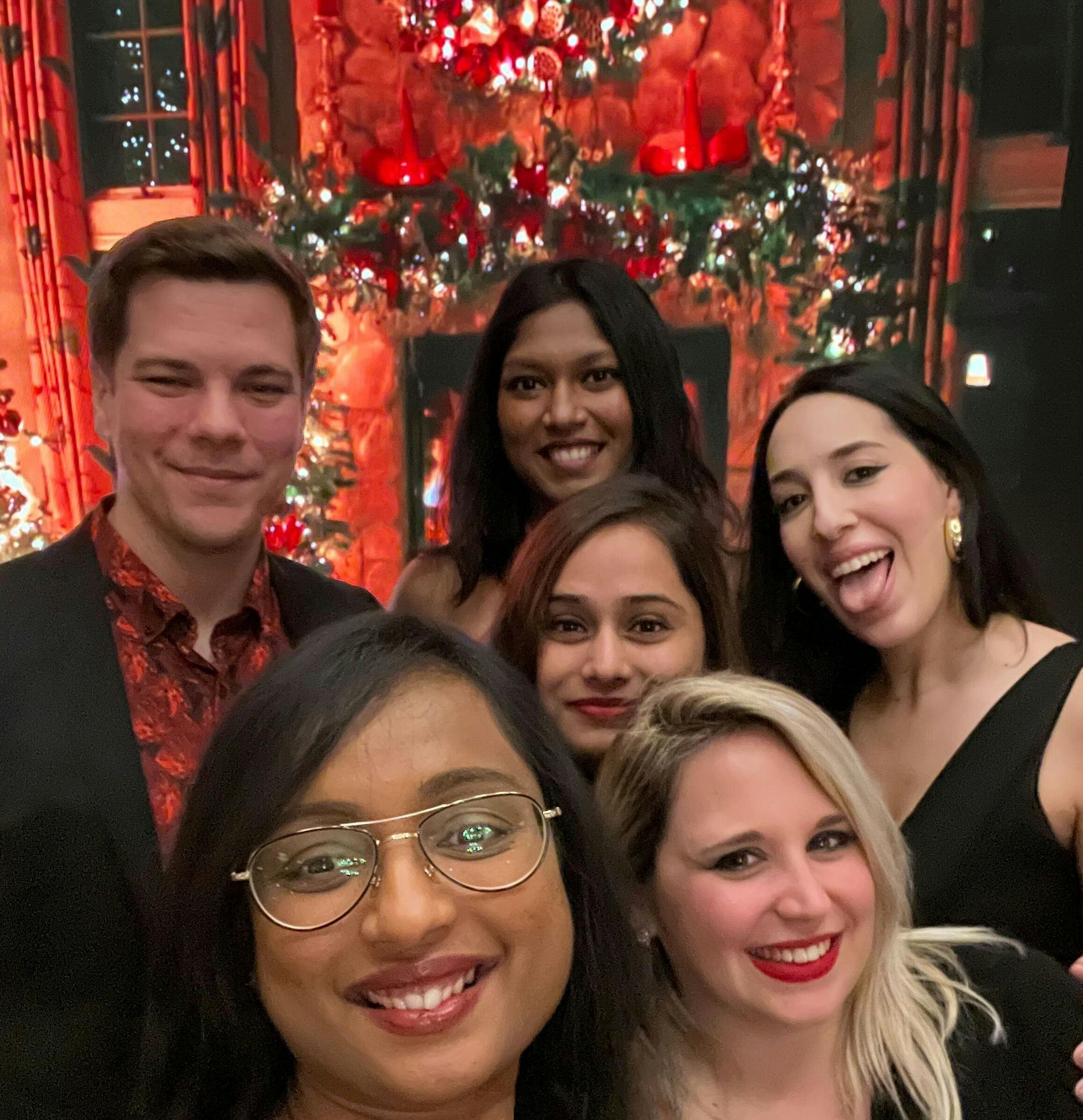 From left to right: Simon, Tejasvi, Lamia, Shivangi, Deepti, and Carla at Truecaller's Christmas dinner
"I believe that one of the main reasons that make us feel proud about what we do is how well we get along with each other. The easy-going relationship we have helps us in our approach when we have to tackle a conflict. We can be direct and prioritize our relationship with a 'let's solve this together' mindset". 
We are all fun people at heart, which made it easy for us to connect from day one. I also feel that the team shares a strong bond: we can be ourselves, share ideas and opinions, ask questions without being judged, and most importantly, we know we have each other's back whenever needed.
Lamia Habzi, Talent Acquisition Partner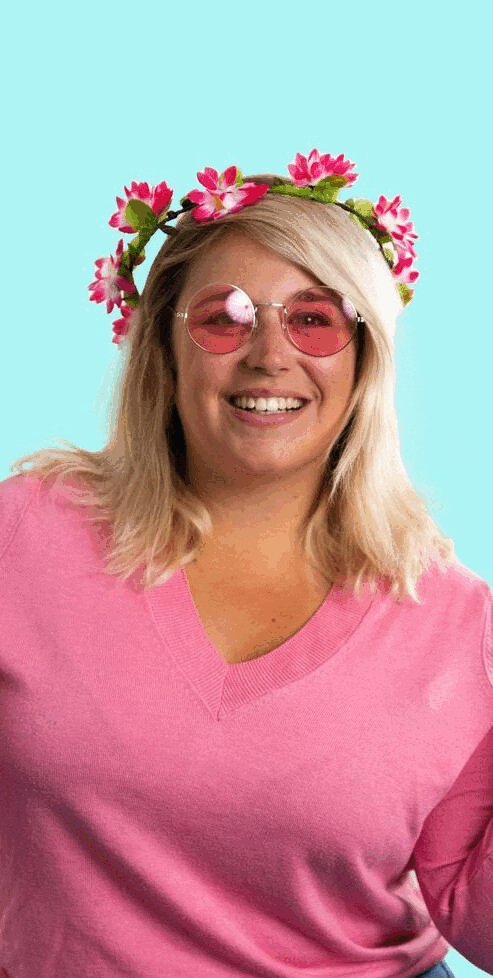 "It's easy to wait for a challenge to appear and then be reactive and hurry to solve it. Our approach is a bit different, as we strive to think in perspective and with an open mindset about how to constantly be better in what we do. 
How can we optimize this process? How can I be more agile? Are there any tools that could help us to achieve our goals in a better way?"
I love the open possibilities in our roles, we have a growth mindset, and we don't see problems but ways to solve our challenges. That's the team spirit I always dreamt to be part of! We have integrated triggers, automations, and smart templates in our daily operations and processes that support our speed and make us more efficient and find the right talent timely, which makes the job more engaging, and allows us to focus on the right matters.
Carla Herrero, Talent Acquisition Partner
Do you want to build a career that you love? Your dream job could be on our career's page, waiting to be discovered.
---