Meet Tushar, UX Designer at Truecaller
"Every great design begins with an even better story." – Lorinda Mamo
Understanding the people who use our app, identifying problems, and creating valuable solutions is all part of the design process for Tushar, UX Designer at Truecaller.
Meet Tushar
Bangalore-born Tushar is a sports enthusiast who has played football for some prestigious sports clubs in India, like Bombay Gymkhana. He's also skilled at virtual sports like FIFA and some RPG and FPS video games. "I'm kind of competitive," he says.
Tushar studied Product Design at Srishti Institute of Art, Design, & Technology in Bangalore and now works at Truecaller as a UX Designer in our Stockholm office.
What brought you to Truecaller?
I was working with a start-up called Chillr, one of India's first payment apps, for about two years in Mumbai, India. Truecaller acqui-hired us (Chillr) to help redesign and develop their Pay feature, which is how my journey with Truecaller began.
How have you used what you learned in school on the job?
I actually have an industrial and interior design background. Essentially, I used to design tangible products. It was when I did a semester at Politecnico di Milano that I started developing my skills on the tech side of product design. I studied 3-D mapping and modeling and took a sustainable design course, which got me interested in using digital tools to make a real impact on society.
Ever since I graduated, I've learned a lot in my professional career. Working at Truecaller has broadened my perspective on many levels. My colleagues come from a variety of backgrounds and experiences. They share really interesting ideas, which helps us work better as a team. Even when we're not working and just having a chat, it creates positivity in the office. This fun and versatile team motivates me to keep pushing towards my individual goal: UX excellence.
What's an average day for you?
Breakfast at home, then a bus to the office. I grab a cup of coffee and a glass of water, then open Muzli (Chrome extension) to get my daily dose of design inspiration. It's a great way to start the day. Then I get into the task at hand.
Among other things, I:
Create wireframes and user flows — I talk to the product team and management to ideate how to help users move smoothly through the app
Use platforms like Trello to manage what the team does together and individually
Talk with the engineers to find out what they need in terms of assets and design specs to make sure the design is accurate
Brainstorm with the product team to identify problems and figure out how to redesign something if necessary — we revisit things to keep improving the user experience
Most days I take a break to play pool with coworkers. A lot of people in the office like to play, and it's a great way to clear your head and just have some fun. A little friendly competition.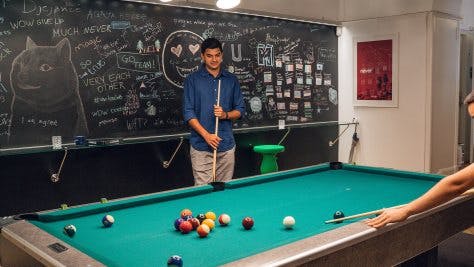 What tool could you not live without as a UX Designer?
Sketch or Figma, because they're so versatile. You can build anything from a wire frame to a prototype, or even a full-fledged UI. You can create high-fidelity interfaces with these tools.
Tell us about an especially fun/challenging project you've worked on.
I would say the moment we worked on Truecaller Pay was probably the most challenging. As a team (Chillr), we had to redesign the entire pay product on Truecaller from scratch. We must have done hundreds of iterations for a single screen — some very functional and some totally wacky ideas — we wanted to make sure we did it right. "I can show you that file. It's a mess!" 
It was a long process, but a super exciting and challenging experience. The Truecaller team really helped us transition into the company and the collaboration helped us build a very powerful payment feature.
Another great project was the #KnowMyName campaign we did with SHEROES. I did the illustrations of the Freedom Fighters, which was really cool because I've always liked to sketch; it's the reason I got into design school. So whenever I get the chance, I like to draw. 
I'd never used Procreate on the iPad before, but I decided to give it a go for #KnowMyName and really liked the results. Soon I was able to make portraits of our Freedom Fighters. It was really inspiring and I gradually got better. The project was definitely a learning experience for me. Challenging and fun at the same time! 🙌
What makes you look forward to coming to work every day?
The work culture. People are really friendly and helpful on a daily basis. We're all striving to achieve something, together.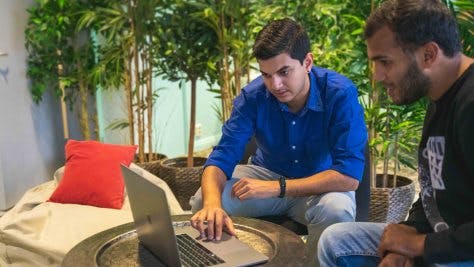 Find out about the work culture.
Understand what your day-to-day work will look like.
Know what the management's like. That really affects your productivity.
What do you like to do around Stockholm?
I like to play and watch football. I'm so happy that Stockholm has a big football culture! I'm playing as a central midfielder and striker for the Eskilstuna Rovers, a colleague's childhood team.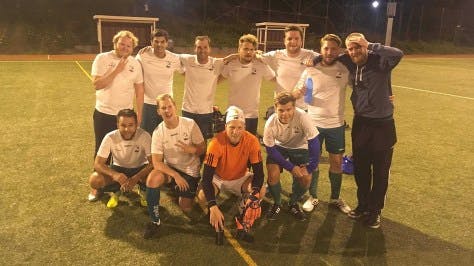 I like to enjoy the nightlife at least once every other week, and I've loved being outdoors in the summer. I suppose that will change in a few months, though. It will be my first winter in Scandinavia! 🥶
Sound interesting? Visit our Careers page to see if there's a job for you at Truecaller! We'd love to hear from you.
---