Côte d'Ivoire is Sinking in Spam Calls!
Spam calls are a rising problem all over the world, and more recently for consumers in Ivory Coast. Across many countries in Africa the 'One ring and cut' scam also known as the 'Wangiri' call, has been spreading for a number of weeks.
Thousands of phone users have been targeted in a telephone scam which sees fraudsters dialing from numbers in Liberia and Chad and immediately disconnecting in hopes those who are targeted will call back. Once they do return the missed call, they will be re-routed to premium rate number overseas and subsequently billed exorbitant sums for the privilege of listening to pre-recorded messages.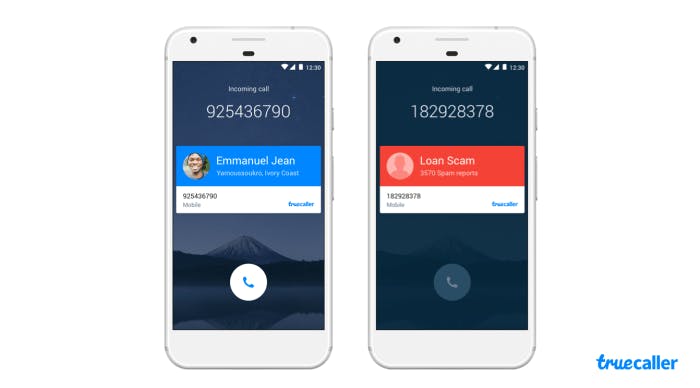 A Truecaller study done last year has shown that using Truecaller:
9 million unknown calls were identified
400,000 spam calls were identified
256 000 calls were blocked
2 million SMS were blocked
Ivory Coast was one of the top 15 countries to make and receive calls with 23 calls per day.
People use Truecaller to stay ahead. It helps them know who's getting in touch, filter out unwanted calls and SMS, and focus on what really matters. Truecaller provides a suite of unique services such as a dialer that offers caller ID, spam detection, messaging and more. Truecaller's mission is to build trust everywhere by making communication safe and efficient.
How to Avoid Spam Calls in Côte d'Ivoire
In 2017 alone, Truecaller blocked and identified 10 billion calls from bothering people. The Truecaller Community of more than 250 million people is actively reporting calls that are unwanted, so all our users experience real-time spam call protection and updates. Tell your friends a family to download for free!
Notes and methodology
The data in this article was aggregated anonymously from incoming and outgoing calls during the period of January 1st, 2017 to October 31, 2017, spam calls identified are taken during the period of January 1 2017 to December 31, 2017, and for messages data was anonymously aggregated from incoming and outgoing messages from April 1, 2017 to October 31, 2017 to understand the trends and usage. No context of any calls or messages was read. These insights are purely based on our internal data and does not reflect the entire usage of any of the services and Truecaller does not warrant the accuracy or completeness of such data, and all derivative conclusions or assumption are those of the readers only.
---