How to Avoid QR Code Scams
We are using QR codes more than ever. From paying for parking, accessing restaurant menus or linking to apps. Unfortunately, as with most technology, it was only a matter of time before scammers got involved. A QR Code scam is a relatively new phenomenon, but there are more and more reports of people falling prey to them. Read on to find out how to spot a QR code scam and how to avoid one.
How does a QR code scam work
QR scams will attempt to get you to visit a fake webpage, which then collects your personal or financial information. From here, the scammers might be able to take your money by stealing your banking details or using malware placed on your device to demand payment.
First, scammers might post a fake QR code above a legitimate one, eg. at a restaurant, atm or parking meter. They might also post a fake QR code on a range of different websites, or within an email. Then they will attempt to scam you in 2 ways:
Lead you to a genuine looking website to accept payment or personal details.
Take you to a malicious website that is posing as a genuine website. From here, malware might be used to disrupt your device.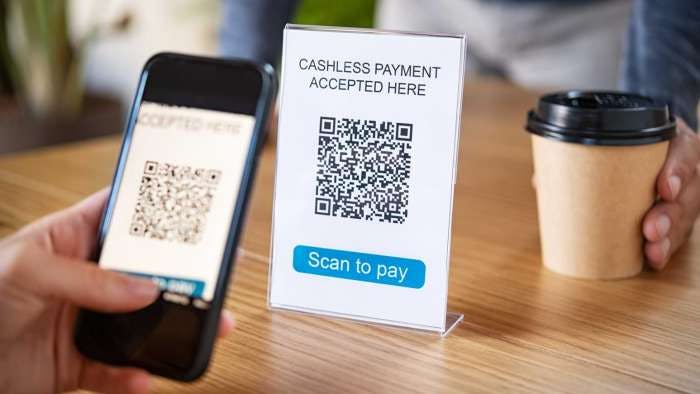 What to do if you encounter QR scams
A QR code scam is just a new version of the age-old 'phishing' attack. Phishing attacks usually use email as the way to steal money or sensitive information. However, as with Smishing and Vishing, fraudsters have found new technologies like QR codes to lure and trick people with. 
As with all types of Phishing attacks, the best way to avoid a QR code scam is to be very careful when sending personal information. Before entering your personal information or credit card / banking details, double check and triple check the website you're on and be on the lookout for anything suspicious. 
If the QR code is in a public place, check to see if the QR code sticker seems to have been placed above another one. Or if it looks like the QR code has been fiddled with. If you see either of these red flags, avoid using that QR code. 
If you are ever unsure, do a quick look online to see if the service accepts QR codes. For example, there are reports from the USA of people being scammed by sending money through a QR code link placed on parking meters. Many parking apps don't even use QR codes as part of their payment process, and these unfortunate people have been sending money directly to scammers.
What if it's too late?
And if it's too late, then don't worry, you might be able to avoid losing money. 
Remember that QR codes themselves aren't dangerous. All technology can be exploited by those with bad intentions. Be vigilant with everything you do online!
To stay tuned for more updates, visit,,Instagram India, Facebook,,,Instagram India, Facebook,,Instagram India, Facebook,Instagram India, Facebook,, Facebook,,TwitterTwitter IndiaTwitter India. Yes, we are available to you everywhere!
---