Truecaller Transformed My Telephonic Life
Truecaller
Feb 26, 20143 min readEdited on Feb 24, 2016
Guest blog by Indian Brand Ambassador, Sibi Mustafa from Kollam, Kerala in India.
Guest blog by Indian Brand Ambassador, Sibi Mustafa from Kollam, Kerala in India.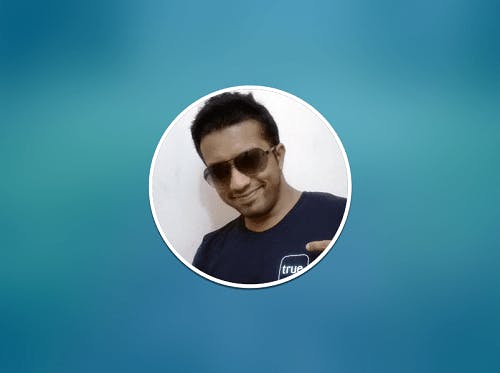 Let me take you all through how Truecaller transformed my life, so let's start from the beginning: my life before I met Truecaller.
The most annoying thing which I had ever faced through my telephone was the calls made by the Telemarketing guys. Let's review those awkward situations I faced when Telemarketing guys ringed me.
• While I'm having a meeting in my office when suddenly my phone rings by a Telemarketer.
• While I'm finishing my works on Friday still the Telemarketing guys ring me.
• While driving the vehicle Telemarketing calls keep on ringing.
• While having vacation with my family these Telemarketing people disturbs me with their call.
I used different phone numbers for my personal and business use. So, the Telemarketing calls were hitting me in a huge rate every day through both of my phone numbers. I always thought 'we need a solution for this problem.'
As I'm a Tech Marketer, I used to share my phone number to people whenever I participate in any Tech Events, because I believe phone contacts are the most important way for connecting with business people, rather than social media or emails.
The people I made contacts with in those events used to call me, and I missed those calls whenever I was away from my phone, busy working, driving, etc. I missed lot of business calls due to the inability to recognize the identity of those calls.
I always wished for a solution, but not after meeting "The Truecaller."
Life with Truecaller
At first sight itself, I loved Truecaller for its ability to identify spam calls and blocking them. It was a huge relief after blocking all the telemarketing calls from life through Truecaller. I enjoyed the telemarketing-free life from there after!
I have previously participated in tech events like "Startup Festival" and "TechSparks" in Bangalore, well this time too, I shared my phone number while networking. Like in the past, I missed lot of calls from the business network I made, but the "Phone Number lookup" feature of Truecaller helped me in a great deal to know the identity of those numbers and get back in touch with them.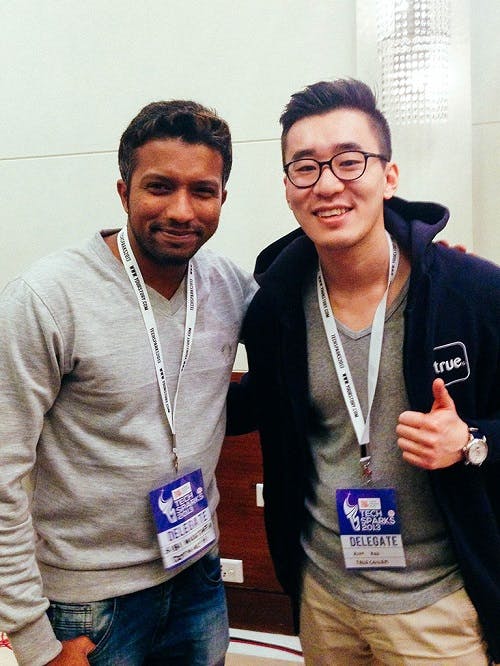 Me and Truecaller marketing manager, Kim Fai Kok, at Tech Sparks in Bangalore
Truecaller helped me also easily build up my business contacts with the feature of contact requests. I simply send contact requests via Truecaller to people I may know or looking for. With a tap of a 'contact accept' button, they can share their contact details with me. This has quickly and easily helped my career branch out by developing a decent amount of phone contacts within various business networks, and I did it all without the help of social media.
Like Sibi's post? Stay tuned for other ways people use Truecaller from his hometown in Kerala, India.Send Sibi a Tweet!
---