5 Daily Tasks That Truecaller's Schedule SMS Feature Can Help Conquer
Today, with information at the tips of our fingers and the internet in the palms of our hands, we could say that maybe we have too much information! It's no surprise that we tend to forget the day-to-day things with all that's going on. But fear not. Truecaller has a feature that won't just help you stay on top of things, but also help you stay ahead. Say hello to the Schedule SMS feature of Truecaller!
While this feature was introduced last year, we're here to tell you how you can take maximum advantage of it and make your life easier. Here are five things that you can schedule your SMS for daily.
1. Oh, so many birthdays!
The obvious choice and the most forgotten category. Whether it's a cousin or a colleague, you know you'd like to convey that little birthday greeting. But how many birthdays can you actually remember? Now you can use Truecaller to schedule important birthdays and make sure you get the message across on time!
2. Effective reminders
Whether it's a reminder about your weekend grocery haul, or a message to check if your dry cleaning is ready, you can schedule an SMS to be sent in the future and wait for a reply to magically hit your inbox!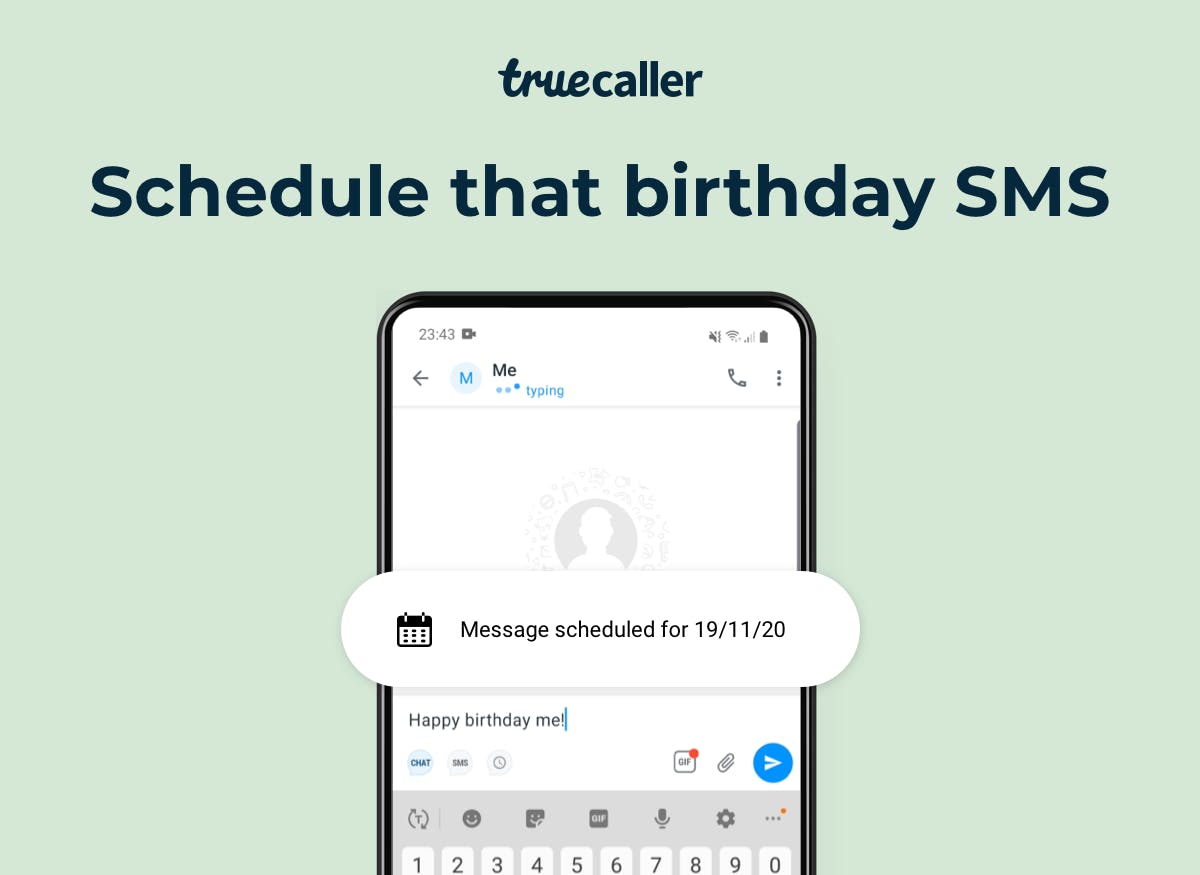 3. Respecting boundaries
You're working late because you've finally entered that state of 'flow'. You'd like to ask a question or send over an 'it's done' to your team member. But wait; we all like to have our personal time respected. Just like you can schedule an email for the future, you can schedule a message for the future on Truecaller and not worry about catching someone at the wrong time.
4. Smart follow-ups
We are all project managers of our own lives. So why should productivity only be in the context of our work lives? Whether it's a design project for your living room or an application with a deadline, get efficient by scheduling follow-ups and check-ins when you remember them.
5. Time your announcements
Good news is meant to be shared! And if you don't want to go the token-social-media-post route and prefer dropping a personal message, you can schedule an announcement to your nearest and dearest at a pre-decided time to create an impact. Get ready for the wishes and responses that come pouring in when the clock strikes midnight!
These tips can make your day-to-day much smoother with Truecaller's Schedule SMS. But there are many more use cases once you start scheduling your communication. Tell us what you love about this feature and what else you'd do using Schedule SMS
Truecaller Messaging has tons of other features that can help you evolve your communication. You can discover them here or read our blog for more.
---