Finding Your Call Log/History
Truecaller
May 7, 20131 min readEdited on Feb 24, 2016
We have had many of our Android users curious about where to find their Truecaller search history and their call log inside of Truecaller. Here are three easy steps to find your call log and search history!
1. Open up Truecaller to your search screen.
2. Swipe your finger to the left.
3. See your incoming and outgoing …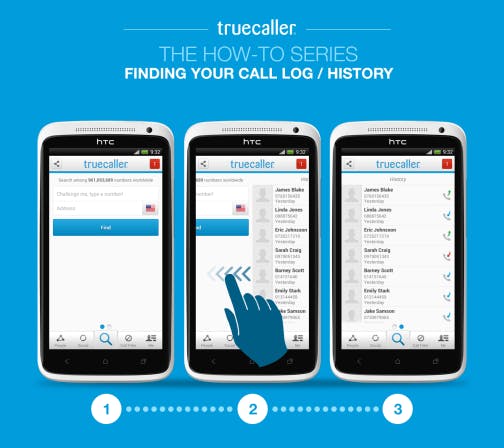 We have had many of our Android users curious about where to find their Truecaller search history and their call log inside of Truecaller. Here are three easy steps to find your call log and search history!
1. Open up Truecaller to your search screen.
2. Swipe your finger to the left.
3. See your incoming and outgoing calls and also your Truecaller search history.
Note: For iPhone users, you will only be able to access your Truecaller search history because of Apple call system restrictions.
If you have any friends who are curious about this feature, please share this post to give them the knowledge!
---