CricHeroes – Reinventing the Buzz of Local Cricket with Truecaller SDK 
Recently we spoke to Abhishek Desai, founder of CricHeroes. CricHeroes is a mobile app built for local cricket teams, tournaments & players. 
New ideas. Innovations. The digital space is forever growing
CricHeroes is the world's premier cricket scoring app, enabling users to score their cricket matches, tournaments and livestream them. 
"Cricket is a religion in India! With this in mind, we're building for the local ecosystem, which has immense potential with a large market and scale in India," says Abhishek.
Today, more than 7 million cricketers trust CricHeroes for their scores. Additionally, thousands of professionals and companies get more business from CricHeroes. So, we put some questions to Abhisek about the app experience, it's growth and it's future.

What is behind the growth of CricHeroes? 
The idea is simple – after every game of cricket – be it your local cricket game or an office tournament – discussion usually revolves around who was in form, who underperformed, who played well, if the last match went better than this one," and so on. CricHeroes simply brings more efficiency to these discussions. We do this by recording all the data on smartphones, and thus driving visibility to it. 
Me and my co-founders, Kuntal and Meet, built a product that could record your cricket scores digitally. In 2016, when we launched and recorded our first tournament, a lot of this information had to be entered manually from the backend. But as we evolved, one feature led to the introduction of another and we were able to automate most of it.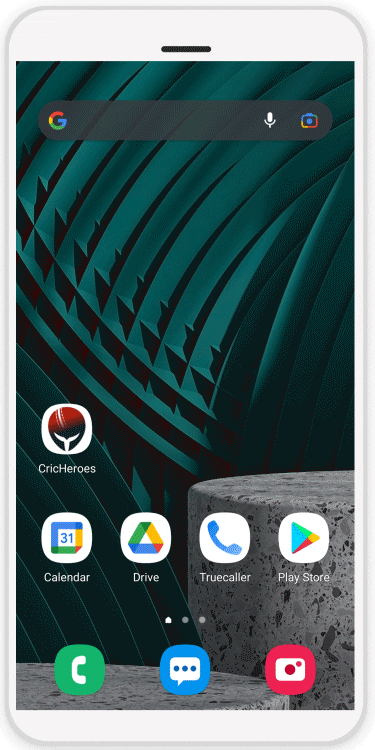 What is your growth story?
In the initial days, we used to spend a lot of time on cricket grounds along with the teams who were using the CricHeroes app. We sat with them and observed how they used it. This helped us figure out how we could simplify a few things in the app, such as shortcuts to save time while recording each run. We asked them for suggestions to help them efficiently use the app.
Honestly, 30-40 percent of the app's features are based on the recommendations of its valuable users. For example, one user wanted to be allowed to follow cricket teams. The user said, "there are a few teams we regularly play against and we would like to keep updated on the different matches these teams play, so we can know how they are doing in those matches.''
Furthermore, CricHeroes added the Recognition Feature.Eventually, along with digital scoreboards, we added virtual recognitions like 'man of the match', 'best batsman', 'best bowler', etc. 
How has this helped? People started sharing their achievements online and our audiences started to grow in large numbers, organically." 
Who is Cricheroes building for?
Operating in a (hyper) local space made us realise one key thing: word can spread really fast. Be it good or bad. It made us realise that the product has to be closely aligned to how users find their comfort zone while using the app. The nature of the app is also such that users use it for a long time, not in short bursts. So unless it really makes their job efficient, we have much less room of helping them achieve their goals.
While word of mouth remains the top source of user acquisition, our team realised that there is a varied set of stakeholders in the cricketing ecosystem, in addition to the players. These are individuals, corporates and audiences, all with their vested interests. 
Today, the app caters to all these people and their needs. For example, a cricket tournament also needs umpires, commentators, sponsors, spectators, etc. There's something for everybody in our app. As an umpire or a commentator, you can showcase your services for a small fee; as a sponsor, you can run your ads; as an audience, you can watch glitch-free live streaming. It's a complete ecosystem where you can enlist yourself as a professional, an official, or a business.
How have you optimised the app experience?
One thing to note: today, most are building apps for masses. And a lot of us have had access to the internet, email and computers for a long time. However, we should understand that we are also building for someone who may not have that familiarity with smartphones, or tech in general. Hence, it's really important that product teams build with the same empathy and make it simple for the end users, while minimising that gap in product experience. 
What might be a muscle memory for us, might also be a hard learning curve for users out there.
We have always tried to keep the app lean and simple. One of the first things our team looks at is keeping the app size minimal. We have observed that it has a direct impact on how many users you can onboard and how quickly you can do so.
On top of this, in a market like India, mobile internet data can be very flaky. Our use case is such that the app is used mostly on data and in open grounds, where connectivity can be a real challenge. Thus, in order to help users succeed, it's imperative that we use standard libraries so that there are a minimum of surprises. In terms of development, we try to limit the use of third-party libraries. Most of the tech we use is native to Android SDK or provided by standard Android. When we're using any third-party library, it has to be a standard library, suitable to all OEMs. Unless one is selling a bang-for-buck kind of service, it is difficult to convince users to buy an app.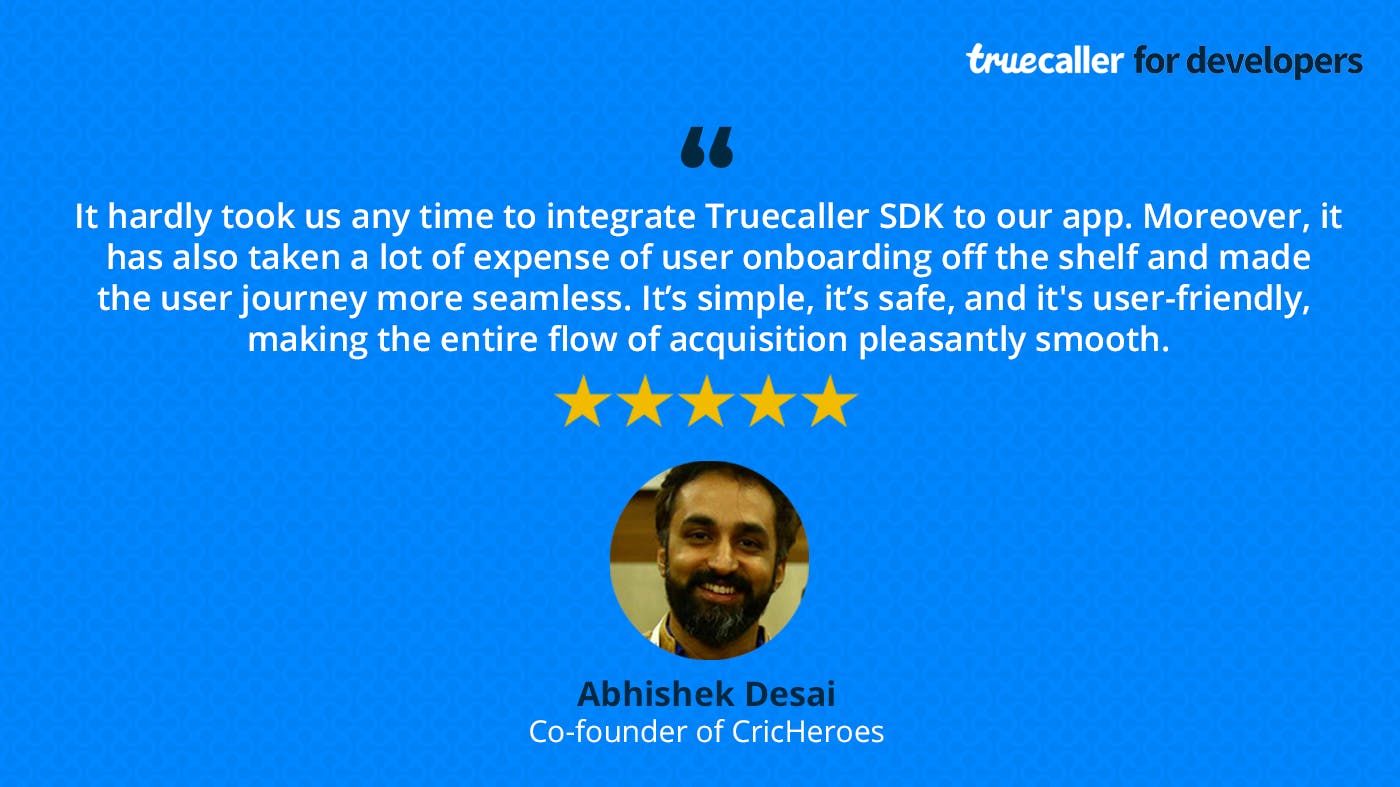 How has mobile number emerged as a preferred user identifier?
During the early stages, I was unsure if we should use mobile numbers or go the traditional way of using emails. But the decision of using mobile numbers has undoubtedly proven to be a boon for us. The use of OTP makes it easier to register oneself, as well as adding one's family and friends. It also helps us scale our user base, without really thinking about the mode of identity. Mobile numbers have now truly become ubiquitous across digital platforms. 
Having a mobile number as the user identifier helps embrace users to come and use your app. Every business who wishes to succeed online should have a number as identifier, as it simplifies user management and helps onboard more users.
"We have been using mobile numbers to onboard users on our app since day one of the launch. Mobile number onboarding has always been admired by the users but drop-offs because of OTP have always been a challenge. Once we got to know about Truecaller SDK, it hardly took us any time to integrate it to our app and make user journeys more seamless. Moreover, it has also taken a lot of expense off the shelf. It's simple, it's safe, and it's user-friendly. Our entire flow of acquisition is now pleasantly smooth."
How does CricHeroes monetize?
CricHeroes primarily monetizes on the basis of a subscription model. There is pro membership with certain exclusive services available only to pro-members. The app also offers value-added services to tournament organisers, individuals or cricket associations.
Another key feature is CricHeroes live streaming. Sometimes, organizations purchase bulk live streaming to not only watch the scores LIVE, but to also watch the entire game online.
See how Truecaller SDK helps 100s of mobile websites and apps deliver a frictionless experience on mobile.
---