Introducing Group Voice Calls
Talk with all your friends and family on the app you love. Introducing Group Voice calls, a free new feature!
Talk with up to 8 People
It's getting harder and harder to meet up with people in person – and often unsafe! So we've added the option to call up to 8 people at the same time with Truecaller Voice.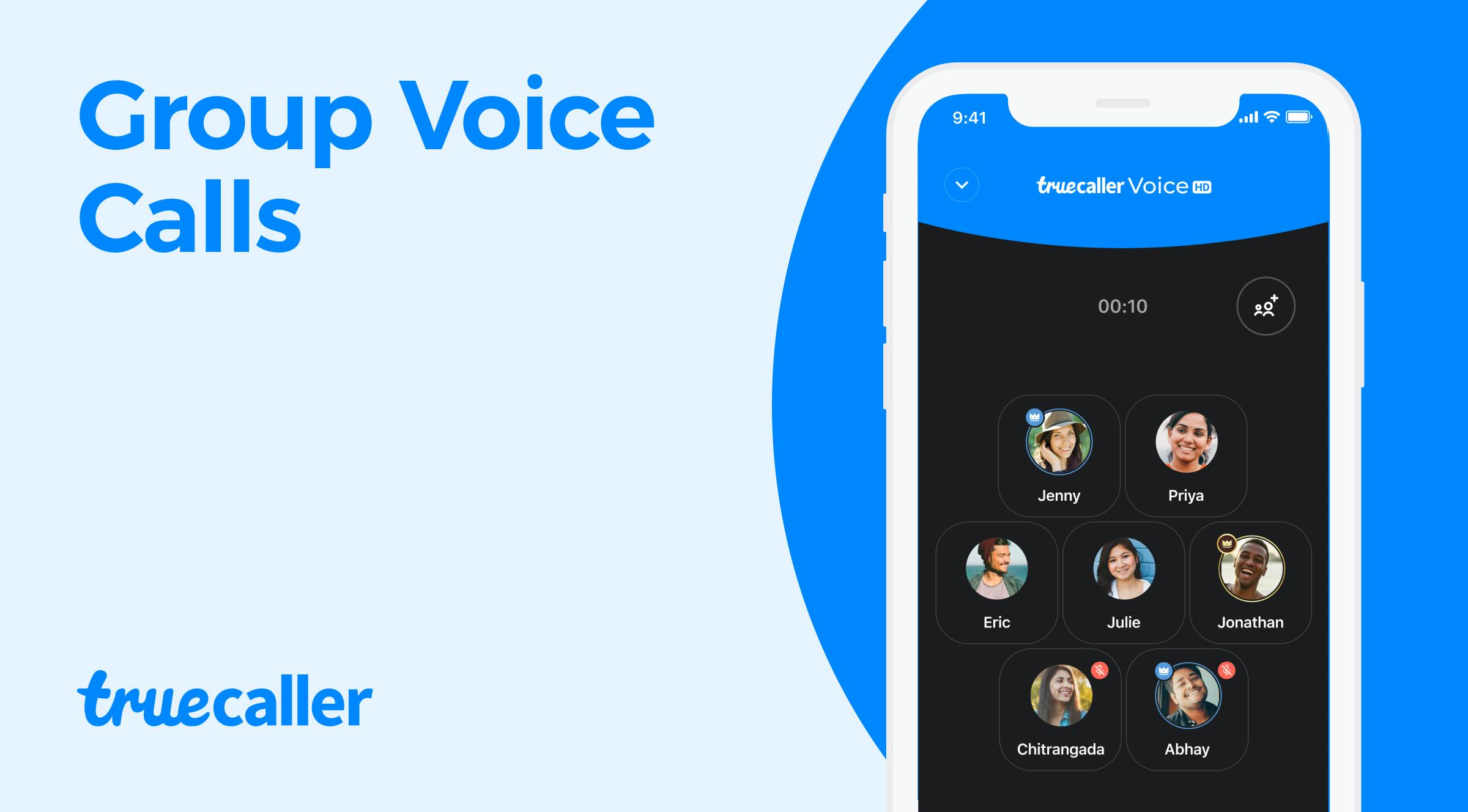 All you need is an internet connection and you're ready to add people to the call. See the icon with the + symbol in the top right of the image above? Tap on that to add another in! You can also see in the image above that Chitrangada and Abhay have muted themselves with the mute icon showing. This becomes important in Group Calls so everyone isn't talking over each other!
When you have group calls, you get the same HD quality as a standard Truecaller Voice call. And there are many other reasons to use Truecaller Voice. For example, it uses Truecaller's famous Caller ID so you know who is calling. It also makes sense if you're on wifi – there's no reason for you to need to pay for calls when you're at home!
During Group Voice calls, Truecaller's Caller ID will identify spam numbers. You'll also be able to see this group in your home tab if you want to call the group back. It's a secure, easy and cheap way to get everyone together for a chat.
---