Introducing Number Scanner & Fast Track Numbers
Typing numbers can be tedious. Sometimes you get the digits wrong, and must start over, which can become frustrating. Today we are introducing some exciting features for our Android app!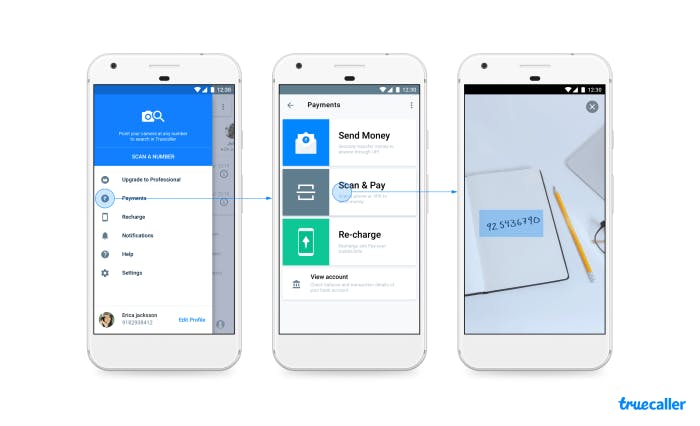 Number Scanner – Now you will be able to use the Truecaller app to scan a number directly from business cards, websites, street signs, or anywhere you need to quickly lookup a number or store it to your contacts. We want to enable our users to have the proper resources to receive relevant information quickly digitally and in their surrounding physical environment.
Scan & Pay – If you are in India, this also means you can scan a number and pay directly using Truecaller Pay – this is a more convenient way of sending quick payments as opposed to scanning QR codes. You could be out for lunch with a friend, in a store, or even looking to pay bills – this will be beneficial to our users who are always on the go and lessens the need to carry cash or cards.
You can now send or request money, recharge, or even Flash Message any contact from your native phone book.
We all can see technology takes us to new heights. From scanning numbers, to disregarding the physical wallet all together. The phone is an important part of our daily lives. We use it in times of happiness, grief, greetings, business, and as we have seen around the world lately, it is essential to use it in times of natural disaster. We at Truecaller realized some of life's most essential numbers are not normally saved in our phonebooks, and when you need to contact emergency services, or customer care quickly, you spend more time searching than receiving help. That is why we have now added to the Truecaller app, essential numbers just a tap away.
In our latest Android update, we added toll-free numbers for emergency services, couriers, and other main services so they are at your fingertips when you need them most. We call this Fast Track numbers.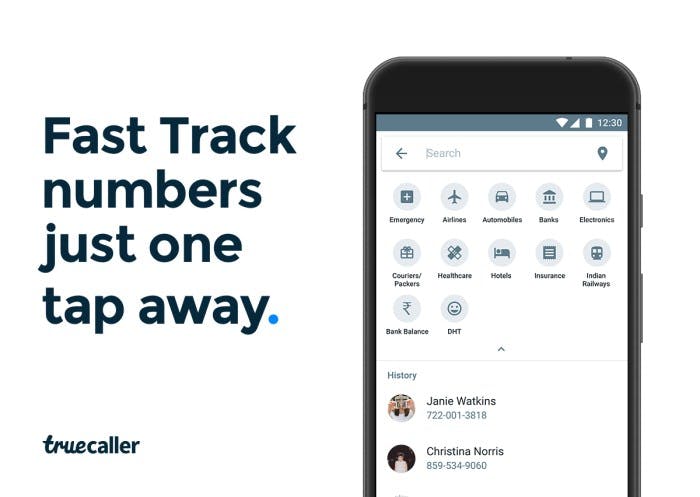 Fast Track numbers are located in the Truecaller search bar, with the most necessary categories like emergency (police, fire, women's helpline), bank balance, travel and couriers available in one tap. This will help save time by eliminating searching the web to find the correct number for a service. Other categories include banks, electronic customer care, OTH, hospitals, hotels and insurance.
Currently, Fast Track numbers are only available in India.
---