Psst! Pass it on: Invite friends to Truecaller
Psst! Have you heard? You can invite your friends to join the Truecaller community and earn rewards! Refer a friend, and you both get free Truecaller Premium for a week when your friend joins!
You know that one friend who's always a little behind the curve? The one who still yells "No spoilers!" at any mention of Game of Thrones or The Sixth Sense?
We all love that friend, and we all know that friend needs help staying in the loop. That's why they're lucky to have you, their friend in the know. You've already seen the newest Toy Story, shared the latest viral video, and discovered the awesomeness of Truecaller.
Share that last one with your straggler friend & earn free Truecaller Premium:
(Referrals currently available to Android only)
1. In the app, click on the upper left-hand icon: .

2. Click the option that says "Invite friends."
3. Select the invitation option you prefer: SMS, WhatsApp, Facebook Messenger, etc.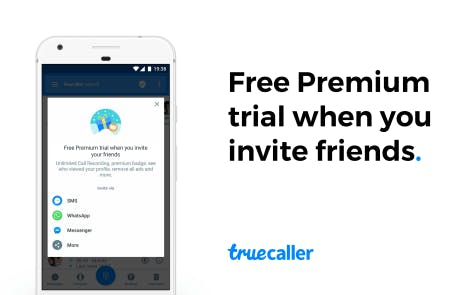 4. Click the ⊕ icon that says "Add."
5. Select a friend from your contacts.
6. If you're inviting them by SMS, click the "Invite by SMS" banner. 
If you're inviting them another way, follow the prompts in your phone to send an invitation link.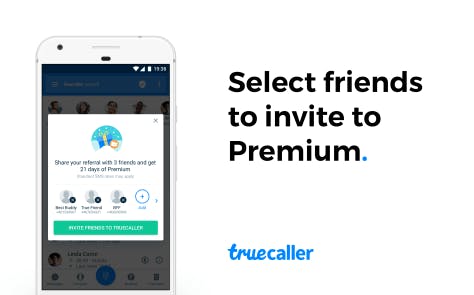 Voila! When your friend accepts your invitation to Truecaller, they'll get all the benefits of our app's safe and efficient communication (that you already know so well). 
Plus, you and your friend get the bonus gift of free Premium for a week! And what's even better? The more friends you invite, the more free Truecaller Premium you rack up! 
With Premium, you can try helpful features like blocking neighbor spoofed calls, all unknown calls, all international calls, or specific country calls to make your phone a fortress against spam.
Why not share the gifts of trust and confidence that you enjoy with Truecaller? 
The slowpokes in your life will thank you.

---