One Account for Your Whole Family - Premium Family Plan is Here!
Family Plan is the newest way to get Truecaller Premium. Bring your nearest and dearest to your level of Premium spam protection, with 5 accounts in one plan.
Premium Connect is a popular subscription for those who want a little more of Truecaller. We've come to realize that many want to bring in their nearest and dearest, and make sure that they're protected from spam and scams as well. 
The Family Plan makes it easy to add up to 4 people to your Truecaller family, who get to enjoy the advanced features of Truecaller Premium Connect.
If you don't know the benefits of Truecaller Premium, visit our page and find out. But in short, you get a bunch of advanced features, such as:
no ads
who viewed my profile
advanced spam blocking
unlimited contact requests 
incognito mode
announce calls (Android only)
ghost calls (Android only)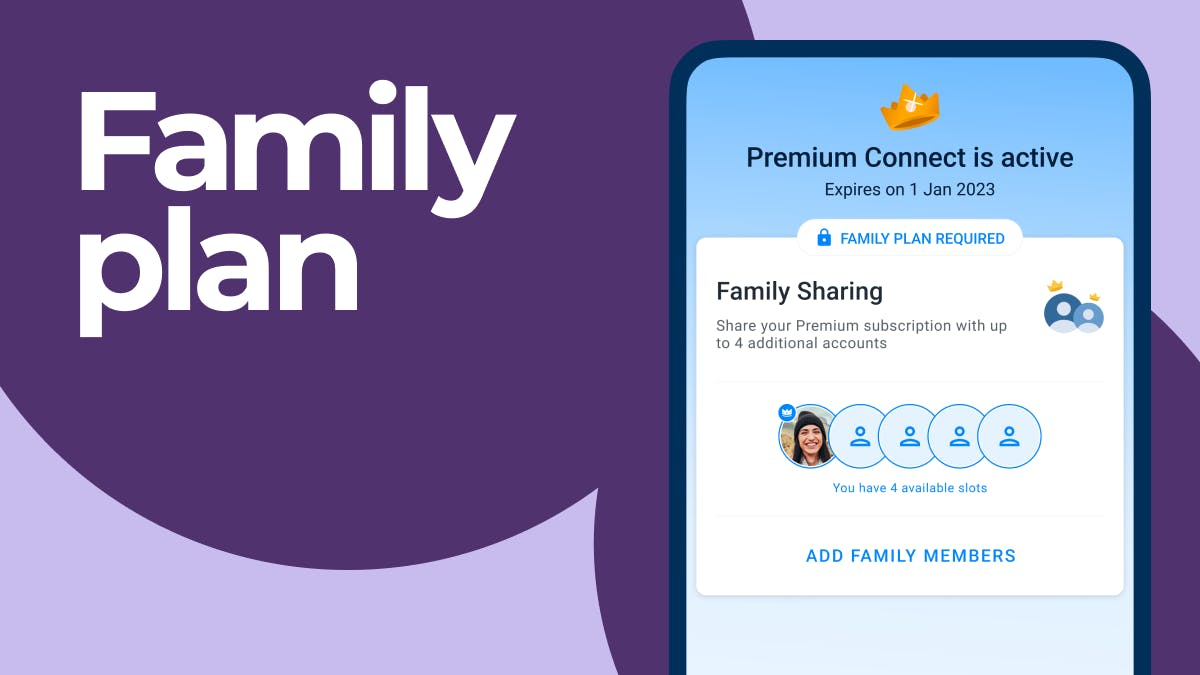 Who is in your family?
Family Plan lets you choose whoever you want to be in your "family," because we know that those closest to you can be anyone!
And don't worry, the people on your family plan won't be able to see your calls or messages.
We're saying, if your bestie is like a brother to you, then they might belong on your family plan! Just choose 4 people that you want to enjoy the perks of Premium,and add them to your subscription. No hidden extra fees for those you invite!
---