Read only what's important with Chhota SMS aka Smart SMS
If you're more of a 'Point pe aoo' type of person, then this feature is meant for you. And even if you're not, it will still help make your life simple!
SMS is convenient, easy and most importantly, trusted. But with the rise of chat applications (including Truecaller's Group Chat), SMSes are struggling to stay relevant for mobile users. However, it still remains a vital source of getting important updates, whether it's for your bank transactions or your phone bill. That's why Truecaller's SMS has now become Chhota and smarter.
What is Chhota SMS?
In short, Chhota SMS helps you stay on top of important SMSes in the Truecaller App by condensing the information to show you exactly what you need at that moment.
It shows you only the essential information within the SMS while protecting you from spam and fraud messages. It supports and categorises all important messages from banks, billers, travel companies, delivery companies, and so on. 

These important messages are placed in the important tab and can be accessed offline as well.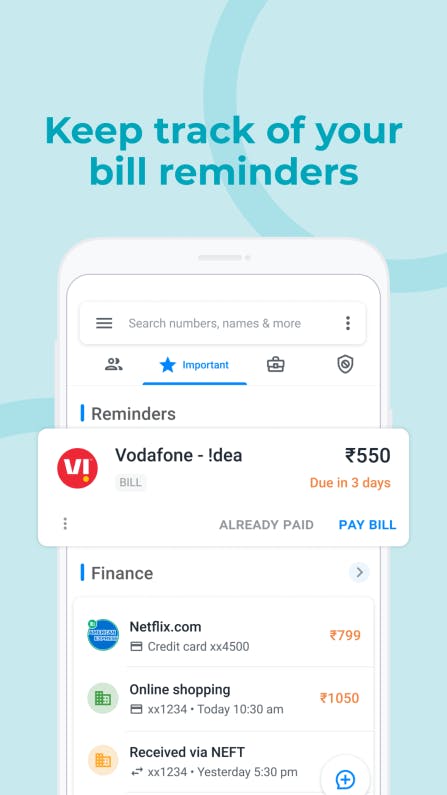 How to use?
To access, open the Truecaller app > go to messages > click the star icon, and you'll be able to see all the important updates in one place. To make the most of Chhota SMS, don't forget to make Truecaller your default SMS app!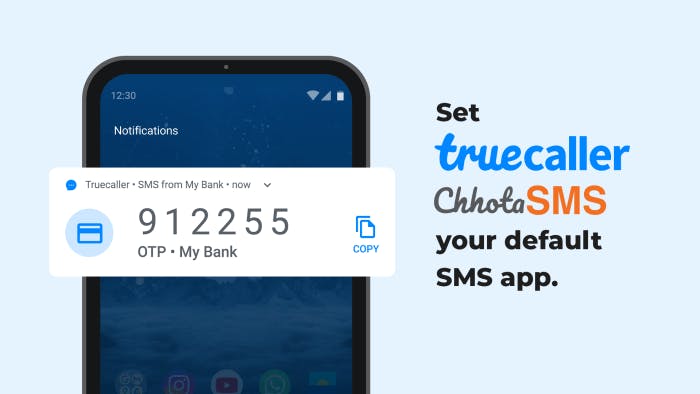 Is it safe?
Think of Chhota SMS as an extra filter on your phone for SMS, where all the algorithms & machine learning runs within your phone. The smart information is securely stored in your device and will never leave your phone.

Remember, Truecaller will never use any information from the Chhota SMS to identify or target you with ads.
We seek your feedback
Just like the Truecaller community helps one another by reporting spam calls and messages, we use the same philosophy for Chhota SMS too! 
We want you to have a seamless experience with this feature. By giving feedback, you improve the machine learning models within the Truecaller app on your device. For example, if you say a message is "not spam", the model learns that and ensures similar messages do not end up as spam for you in the future.
Yup, that's about it! Now that you know everything you need to about Chhota SMS, keep following us on Instagram India, Twitter India, Truecaller's Youtube Channel for exciting updates, contests and more!
---