How to Report Unwanted Calls on Truecaller for iPhone
Ever been interrupted by an unwanted call during your busy day? We've all been there, and it's not just annoying—it can be disruptive. But here's the good news: You have the power to fight back against these pesky calls right from your iPhone! This is how you do it.
Why Report Spam?
Every time you report a spam call in Truecaller, you're not just helping yourself; you're helping millions of users worldwide. By reporting, you enhance our spam identification and blocking capabilities, making Truecaller better for everyone. It's a community effort and every report counts!
Spam Reporting Made Easy
Reporting spam on your iPhone is a breeze. Just follow these simple steps:
Search and Discover: Look up the phone number in Truecaller. You'll see all the available information about the caller.
Take Action: Notice the four buttons. They are your tools for a better communication experience: Call, Message, Report Spam, and Block.
Report with a Tap: Hit "Report Spam" to flag the number. It's that easy!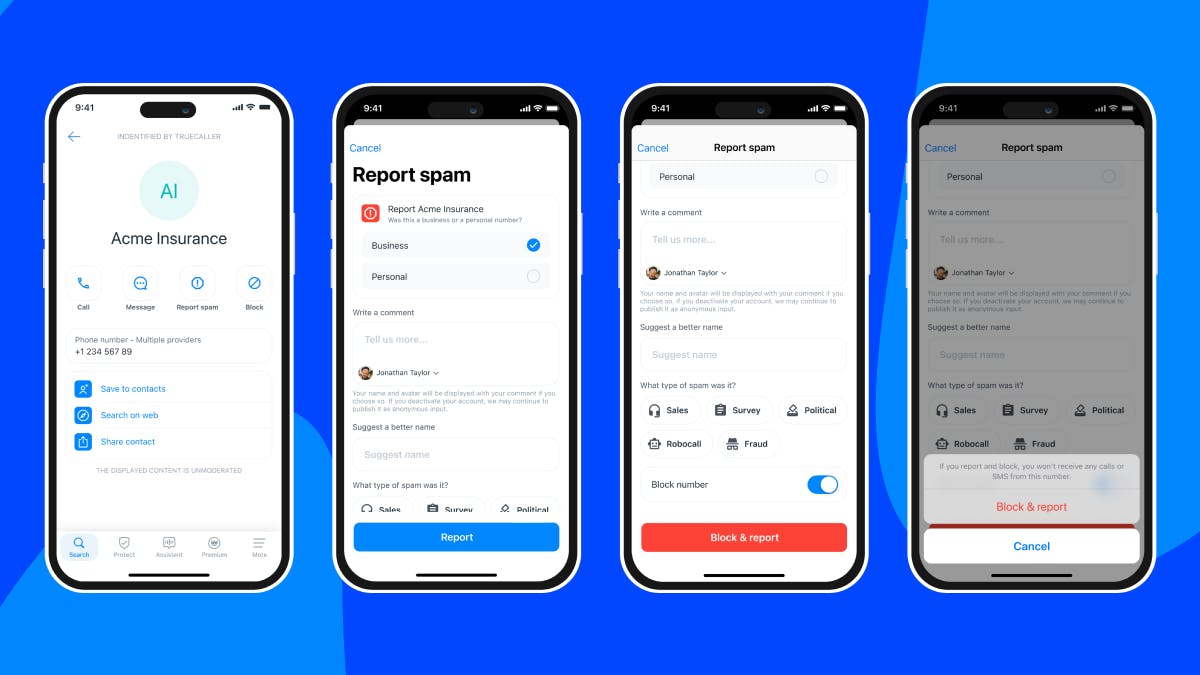 Adding More Punch to Your Report
When you tap "Report Spam," you can be more than just a reporter; you can be an informant. Here's what you can add:
Caller Type: Was it a business call or a personal nuisance?
Suggested Name: Know a better name for this spammer? Let us know!
Comment: Share your experience. Your insights can alert the community.
Type of Spam: Define the annoyance—Survey, Robocall, Political, Fraud, or Sales.
Block 'em: Not interested in hearing from them again? Block the number right away.
Why Your Extra Details Matter
While it's optional to add comments or suggest a name, these details are like gold dust. They help us understand the nature of the spam call better, refining our spam identification process. Your input is invaluable in this collective fight against spam.
Changed Your Mind? Unreport with Ease
We all make mistakes, or maybe the situation changes. If you've reported a number as spam and need to reverse it, no problem! Just tap "Not Spam," and it's like it never happened.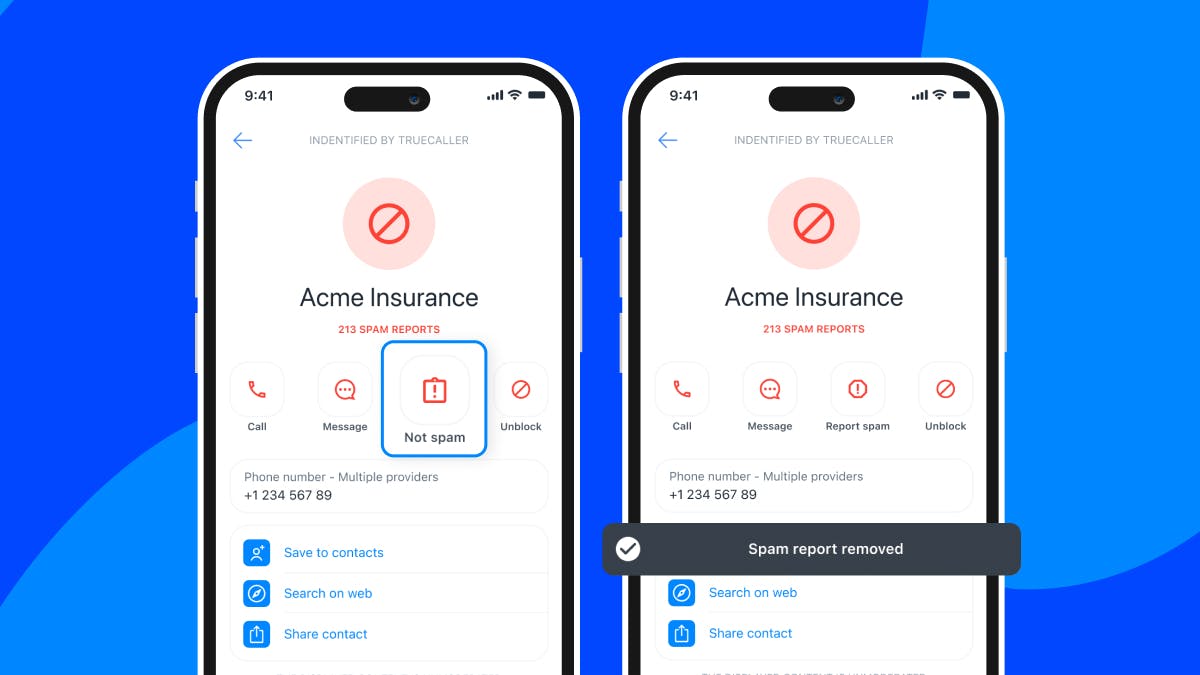 Your Role in a Spam-Free World
Every report you make is a step towards a cleaner, disturbance-free phone experience. By actively reporting spam, you're not just a user of Truecaller; you're a guardian of hassle-free communication. So, next time you get that unwanted call, remember that you have the power to make a difference.
At Truecaller we have made it our mission to build trust in communication. We do our best to help you navigate a world where fraud and unwanted communication are a part of your daily life. Stay updated about recent scams, and watch the latest YouTube videos on how you and the 368 million-strong community of people using Truecaller every month can stay protected. You'll find us on Twitter, Facebook, Instagram, and TikTok.
---