Sneak Peek: Exciting Truecaller Features!
Truecaller has over 500 million downloads and 150 million people using the app daily! To celebrate, we're giving you a sneak peek at exciting features we'll be launching soon.
Sneak Peek: New Features
Call Alerts
To reduce people's dependence on low-speed and spotty networks, we'll be rolling out a new feature that doesn't rely on them. When you and the person calling have Truecaller, you'll get an incoming Call Alert before your phone even rings.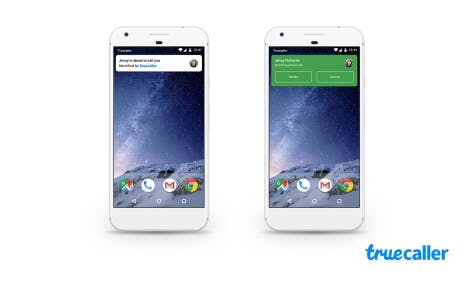 Even those of us who always have great reception (yeah, right) could often use a little extra time to prepare, especially when it comes to calls. 
Indecisive people, meet your new best friend: the Call Alert that anticipates incoming calls and notifies you before your phone even rings. A notification pops up on your screen, letting you know that the girl you like or the company you want to work for is about to give you a call. That means you have more time to compose yourself before picking up. (Coming to Android; already on iOS.)
Full Screen Caller ID
Now our call screen is in fullscreen! Instead of the thin Truecaller ID you used to see over your phone's call screen, you'll soon get the smooth experience of Truecaller's full screen caller ID. All the info you want, in one easy-to-read place! (Android only, due to technical restrictions on iPhone.)
We want to help people who find it ever more challenging to separate work and personal life, especially when they use their phones for both.
With the new Truecaller ID screen, you'll see instantly whether an incoming call is personal, business, or spam. You'll have more information about who's trying to get in touch, and you can decide which calls to take when. Hello, work-life balance!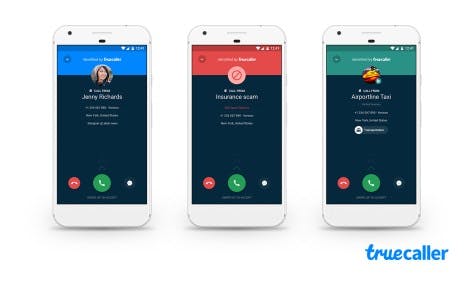 All of this is part of Truecaller's mission to build trust everywhere by making communication safe and efficient. who believe in our mission and use our app every day!
If you haven't tried us yet, you can download the app for free in Google Play or the App Store.
Or give Premium a try — you get 7 days free for every friend you invite!

---