So Available, Relevant and Accurate – Caller ID for Android
Truecaller
May 8, 20121 min readEdited on Jun 15, 2022
Truecaller is totally the smoking-ist app on the Android operating system. Now all you Android fanatics can benefit from the Truecaller caller ID application that connects phone number directories from all around the world into one easy-to-use app, for free. Yes, free. Truecaller also protects you from spam calls and enables them to search half …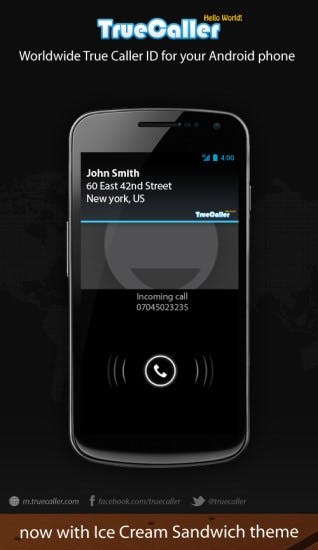 Truecaller is totally the smoking-ist app on the Android operating system. Now all you Android fanatics can benefit from the Truecaller caller ID application that connects phone number directories from all around the world into one easy-to-use app, for free. Yes, free. Truecaller also protects you from spam calls and enables them to search half a billion phone numbers worldwide.
What can you do with Truecaller for Android?
· Global Number Lookup service enables you to search and find people from around the world.
· Caller ID functionality instantly shows the identity of those pesky unknown callers from abroad, anywhere in the world a call is received.
· Call Filter protects and warns you of fraud, spam and unwanted calls. If a call is received from any of the fraud, spam or unwanted numbers that Truecaller has listed, a notification will appear to warn of the potentially unwanted call. You have the power to answer or block the call.
Run now and download the app at – http://m.truecaller.com/
---