Stay Ahead with Truecaller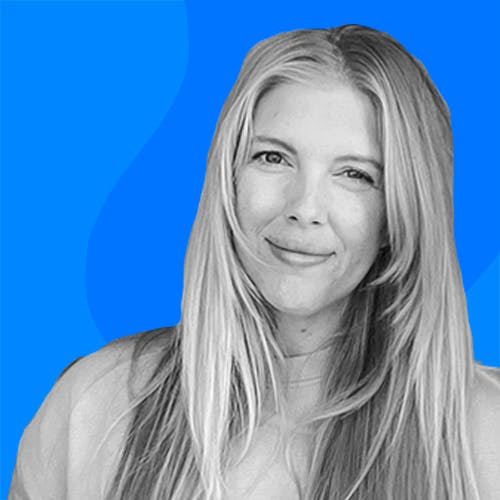 Remember the days when the phone rang and you didn't know who it was? If it was the company you always dreamt working for. Your hometown hospital trying to tell you someone close to you got sick. Or just that stubborn sales guy.
Truecaller was born out of this uncertainty. As a Caller ID and spam blocking app, we wanted to make it possible for you to know who's trying to contact you, and also tell you when not to pick up. We wanted to remove all uncertainty and separate the important stuff from the noise.
Hundreds of millions of users later, we can gladly say those days of uncertainty are over.
Today, we're revealing our largest brand and product transformation ever. At our first annual "Stay ahead" event, which gathered our founders and key partners across the industry, we announced some groundbreaking partnerships.
We have been able to build a mobile identity platform and ecosystem that more and more people are relying on a daily basis to build safe and meaningful services on top of it – and today we're finally able to showcase the true potential of Truecaller – Alan Mamedi, CEO and co-founder, Truecaller
The following features and partnerships will be launched for Truecaller.
Take control of your SMS inbox
We launched Truemessenger in 2015, because we were dedicated to solving a problem that has been technically plaguing SMS: unidentified numbers and spam. We've watched Truemessenger grow into an instant problem solver; stopping millions of spam messages everyday.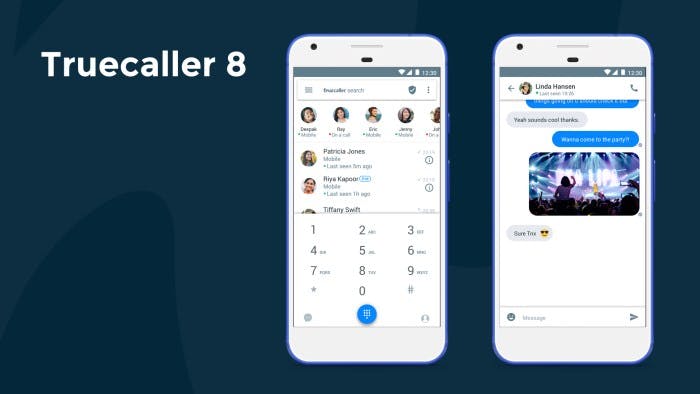 Now we're excited to make Truemessenger an integral part of the Truecaller experience. Android users will have the same spam blocking capabilities for text messaging by integrating SMS directly into the Truecaller app. This means identifying who you don't know, sending more emojis to who you do, and sending those who bother you straight to the spam inbox.
Truecaller's new smart SMS features:
Automatically identify every unknown SMS
Automatically block spam and telemarketing SMS
Block by name and number series
Flash Messaging
Life changing events can take place in a flash, and communication needs to be quick and direct in those moments. We are launching a new way to send pre-defined messages to friends and family to let them know if you're in distress, you're on your way, your location, or that you've reached home. Or perhaps, just an emoji indicate you're safe and sound.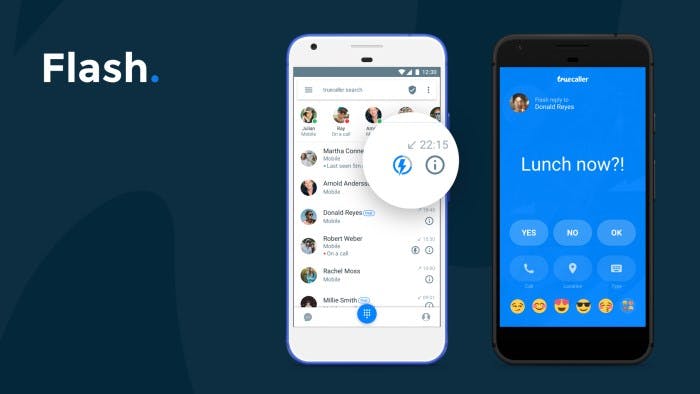 (India only)
Truecaller may look like just an app to our users; but behind the scenes we have gone beyond just something you download. We have been able to build a mobile identity platform and ecosystem that more and more people are relying on a daily basis to build safe and meaningful services on top of it.
While the Truecaller journey is full of new features to help you solve your daily communication needs, for the first time, we are venturing into a territory that goes beyond knowing who is calling, but once again, it's an adventure that touches everyone in India.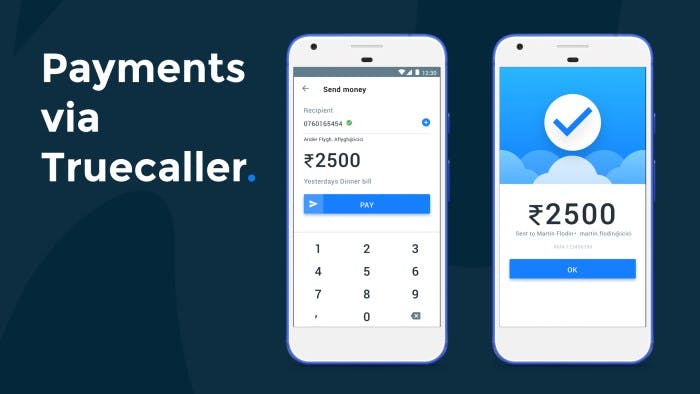 Utilizing the Truecaller Mobile Identity Platform, we've partnered with ICICI bank to launch a peer-to-peer payment solution for our Indian users. Together, we're solving a daily life problem that continues to stay relevant; whether it's from facing demonetization or to businesses coming online. We will help provide a safe solution for users to send payments (via phone number) to where they need to go.
Truecaller users will be able to create their unique Virtual Payment Address (VPA) in the app, and can instantly send or receive money using any Unified Payments Interface (UPI) supported bank. The transaction will be handled by ICICI with Bank Grade Security and Truecaller will not park any money or handle sensitive data such as account details, credit/debit card information of it's users.
Truecaller and Google Duo
We come together with Google to improve video calling for millions. In the coming month we'll introduce Google Duo, a high quality video calling service within the Truecaller app. This communication layer will strengthen the value to our users for their Truecaller dialer, caller ID, and spam blocking options.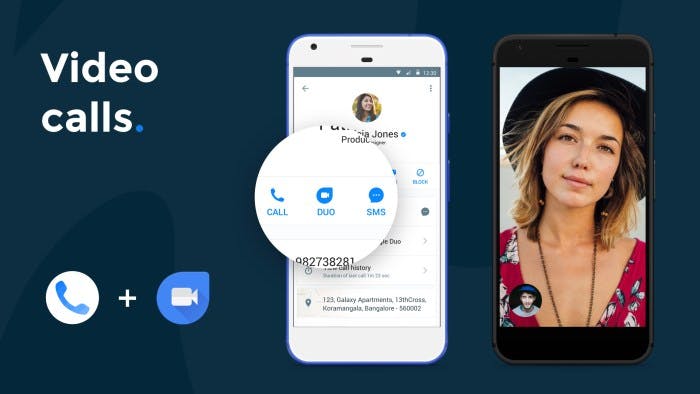 (India only)
We are proud to introduce a first of it's kind partnership with Airtel to launch Airtel Truecaller ID to extend our caller ID feature of Truecaller to Airtel's non-data users that use feature phones. The identify of unknown numbers will be delivered to users via Flash SMS before the call hits the user's mobile.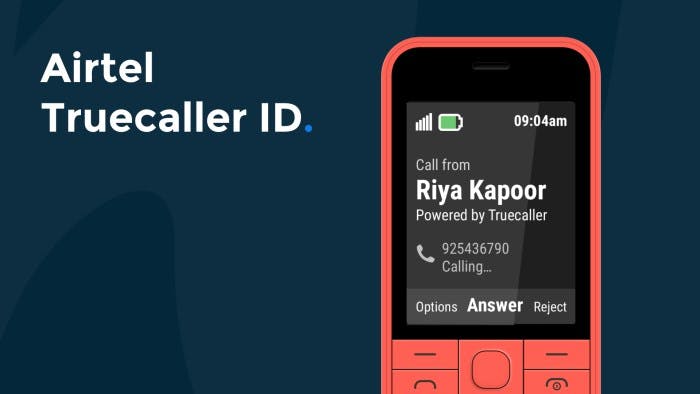 All feature phone users in India with Airtel mobile service can now use "Airtel Truecaller ID" to see who's calling. This first of its kind service is set to provide online experience to offline users, helping them take the right call and to make their communication safer and more efficient.
This subscription based service that will ease a user's life from unwanted spam calls without having to subscribe to data service or buy a smartphone.
TrueSDK goes platform agnostic
With TrueSDK, Truecaller has been able to ease out the process of user on boarding and verification in mobile apps through its partnerships with key digital brands, app developers and startups across verticals. While so far, the service was only available for Android platform, TrueSDK will now become platform agnostic with its support for iOS and web platforms, making it easier for developers to create unified experiences across platform for their end users.
We are on a journey
Today we see a new world. Something bigger than just knowing phone numbers. Technology making life easier is great, but infinite connectivity is creating infinite complexity, putting up new forms of trust barriers. And mutual trust is the very foundation for friendship, business relationships or for just being a good neighbor.
We are committed to building that trust everywhere by making communication safe and efficient. No matter if it's at the beginning of a call, in the middle of a transaction or at the end of a signature.
We welcome you to Truecaller.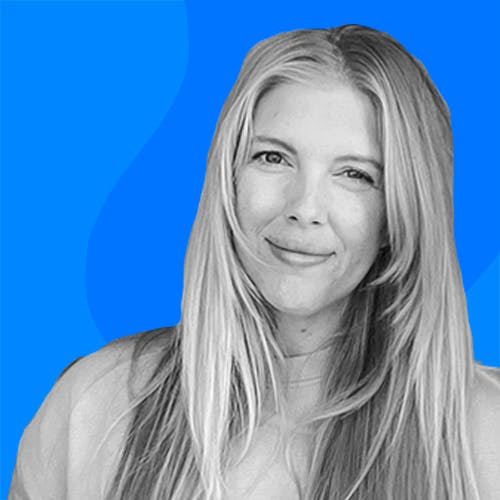 ---