Stopping Bad Robocalls Act Moves to House Floor
Good news! U.S. lawmakers are taking action against the robocall epidemic and introducing solutions. 
On July 17, 2019, the Stopping Bad Robocalls Act (H.R. 3375) passed unanimously (48-0) from the Energy and Commerce Committee to the House of Representatives, where committee members hope it will become law.
Stopping bad robocalls with policy
The Stopping Bad Robocalls bill was introduced by Rep. Frank Pallone, Jr. (D-NJ), Greg Walden (R-OR), Mike Doyle (D-PA), and Bob Latta (R-OH). The bipartisan bill proposes changes to the Communications Act of 1934, which concerns "the regulation of interstate and foreign communication."
If the bill becomes law, phone carriers would have to use SHAKEN/STIR, a set of call verification standards, and block calls in a transparent way. Consumers would have to opt out of, instead of opting in to, carrier-provided call blocking. The goal is to make phone carriers more accountable and lessen the burden on consumers. 
Some phone carriers already provide these kinds of services, but many charge their customers additional fees. Significantly, the Stopping Bad Robocalls Act would require carriers to provide these safeguards at no extra cost.
Proud to cosponsor the comprehensive, bipartisan #StopBadRobocalls Act, which requires that every call be verified, allows the blocking of spam robocalls and empowers the FCC to protect Americans from illegal and unwanted calls. pic.twitter.com/MYLXLpUKNm— G. K. Butterfield (@GKButterfield) July 17, 2019
Reasoning & support for the bill
Congressman Mike Doyle (D-PA) called robocalls "a problem that we all have first-hand experience with" and shared some alarming numbers:
Last year, Americans got billions of unwanted calls, less than a quarter of which were "legitimate alerts and reminders" (like those from pharmacies and school closings hotlines).
The average American gets 14 robocalls daily.
The total number of robocalls in the U.S. could reach 60 billion in 2019.
Pallone explained that the Stopping Bad Robocalls Act is an attempt to implement "common sense and meaningful solutions that will put consumers back in control of their phones."
So far, the bill has gained support from groups such as the Association of American Retired Persons (AARP), the Consumer Federation of America, and the National Association of Consumer Advocates.
Regardless of where people fall on the political spectrum, this is one issue on which most people agree. Robocalls have gotten out of control and must be stopped.
Stopping bad robocalls with Truecaller
Here's the thing: while laws like Stopping Bad Robocalls are a step in the right direction, they're not a cure-all.  They're just one ingredient in the antidote to the robocall epidemic.
For instance, the SHAKEN/STIR standards won't keep robocalls from reaching you. They'll just try to confirm whether an incoming call is from a verified source or not. That means you'll know where the call is coming from, but not whether it's a scam.
In addition, SHAKEN/STIR isn't ready to handle international calls hiding behind spoofed local numbers. 
The Truecaller app, on the other hand, does. Truecaller does.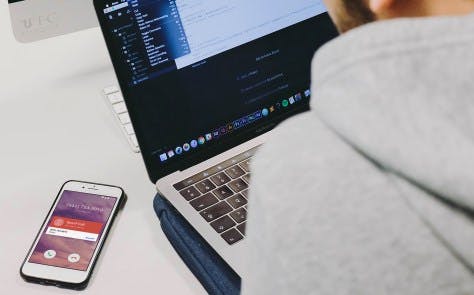 You also haveseveral auto-block options with Truecaller Premium. You can block all foreign phone numbers, those from specific countries, and even spoof calls that look like they're from your area.
Our verification system helps you know when incoming calls really do come from the person/business displayed on your caller ID.
Stopping robocalls requires a multi-pronged strategy. Moving forward, phone carriers and services like Truecaller will need to work together to authenticate calls, identify scams, and block the calls you don't want.
You can download the Truecaller app in Google Play or Apple Store.
---