Truecaller Voice Comes to iPhone!
Truecaller Voice has come to iPhone! Now iPhone users can use our VoIP calling free of charge with some unique features to make your communication more efficient!
Truecaller Voice, our free internet-based calling feature, is integrated with call waiting that will let you talk with interruption-free HD calls. What does that mean? The feature is designed to make you aware that there is a second caller whose call is waiting to be answered, without auto-pausing the current call. (What a relief!)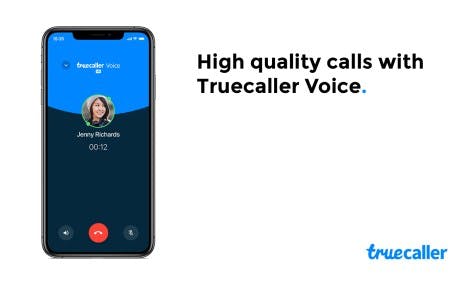 This provides you the freedom to either continue with the ongoing call or switch to the second call based on your preference. Of course, the second callers are also informed about the call status and are asked to hold to connect.
Catch the VoIP Spammers

Additionally, it wouldn't be a Truecaller feature without some spam detection, right? Truecaller Voice also extends our infamous caller ID feature to identify unknown numbers and spammers calling through internet calls. In the case of a second call coming from an unidentified number, the caller ID feature helps in caller identification, thus allowing users to make an informed decision and prioritize choosing between the current and second in .
Starting this week, Truecaller Voice is available to all iOS users globally. 
---