Yesterday something remarkable happened in Stockholm
Truecaller
Mar 14, 20131 min readEdited on Jan 26, 2017
Yesterday something remarkable happened in Stockholm. A man on his cycle was on his way to work when suddenly he heard a truck behind him tip over. The man quickly stopped, turned around, climbed up on the truck, kicked off the wind shield, and dragged the injured driver out of the car.He then took the …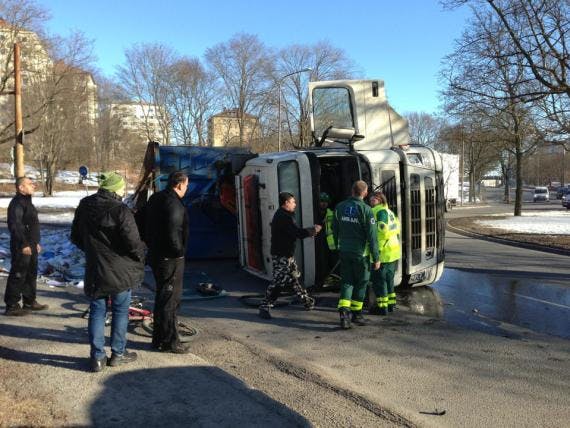 Yesterday something remarkable happened in Stockholm. A man on his cycle was on his way to work when suddenly he heard a truck behind him tip over. The man quickly stopped, turned around, climbed up on the truck, kicked off the wind shield, and dragged the injured driver out of the car.
He then took the injured drivers phone to call himself and used Truecaller to quickly identify the name of the driver to give the ambulance staff a lead.
The driver survived the crash, and is fine today, though with a fracture in his neck. He is still in shock and has a memory gap before the incident, but happy to be alive.
Like and share this post if you would have done the same!
---