2021 Brings Our Biggest Step Into the Fight for Women's Safety
Truecaller's fight against call & SMS harassment continues in 2021. This time, we're doing more than just raising awareness. We're making a change to advance women's safety.
Against Harassment – the statistics
Last year, Truecaller expanded its insights into the scale of harassment women face on their phones. On the one hand, we found alarming statistics that point to the normalisation of harassment in countries like Brazil, Kenya and India. We think call & SMS harassment is a serious issue that often indicates that communities have other issues relating to women's safety. This quantitative research has validated the stories and reports given to Truecaller over the years.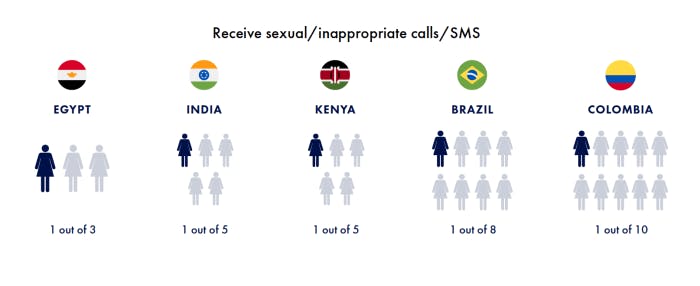 On the other hand, statistics like these, however startling, can seem a bit abstract. That's why we've sought out first hand accounts from women. We believe that telling their stories helps us understand what kind of harassment women actually face, and how that can affect their lives.
This year, we'd like to share stories from countries we haven't yet researched in the previous years of our #ItsNotOk campaign.
True Stories – Indonesia
The against harassment campaign landed in Indonesia this year, where we've hit the ground, interviewing Indonesians about the harassment they face, and how this has affected them.
It is not uncommon for people to avoid answering unknown numbers, especially for fear of spam calls. But to be driven to do so because of inappropriate sexual calls is a different thing. Dianna's story (link to video) allows us to reflect on how one person's entire communication can change because of harassment.
''I kept wondering why are there people who disturb others in the middle of the night with that awful behavior? And why does it have to be me?'' Dianna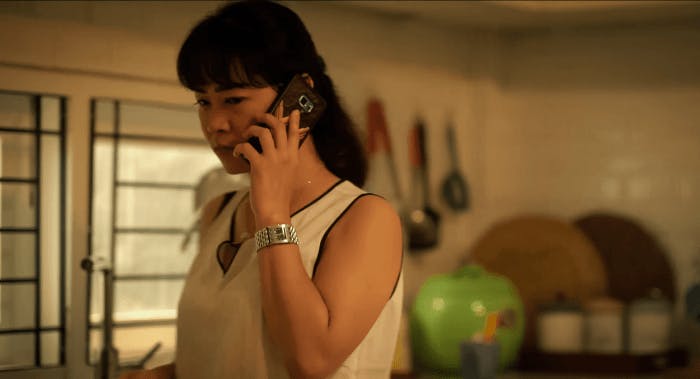 For Dianna, picking up the phone is a lottery. After one caller persisted with making sexual noises over the phone, she has changed her communication behaviour, avoiding any number not in her phonebook.
In addition to Dianna's account of harassment, we've interviewed 4 other women in Indonesia this year. Head to Truecaller's youtube channel to hear their stories.
True Stories – Kenya
Last year, we talked to Lucy, a businesswoman plagued by inappropriate calls. She was often bemused by receiving calls from men who professed their love for her, yet had never met her. 
Lucy touched upon a problem that we discovered in our research last year. An astonishing 47% of sexual or inappropriate calls in Kenya came from inmates. One particular prison was responsible for most of these calls, led by a culmination of easily accessible phones, free time, and a culture that has to a great extent, normalised the harassment of women. 
This year, we're putting billboards, (close to these prisons), to highlight this problem to Kenyans.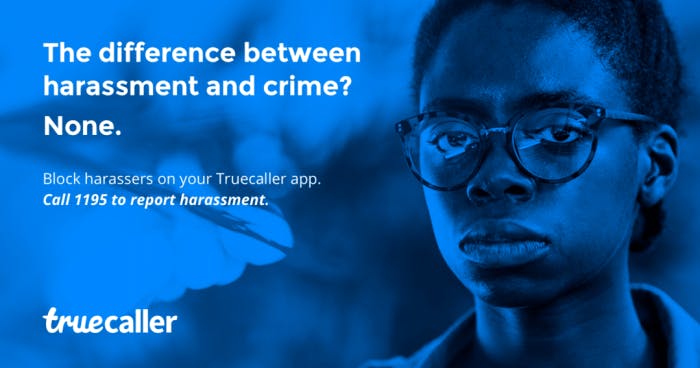 True Stories – India
Ever since we started our campaign against harassment years ago, India has responded strongly. To see and hear women speaking up about their experiences has been eye opening, but has also strengthened our resolve to spread the message far and wide. We believe improving women's safety means hearing their voices.
Abhinaya Anand, the speech impaired actress, is the star of this year's video campaign to raise awareness and encourage women to speak up about harassment. We hope that inspring women like her can encourage others to speak up about harassment. That's why we put about billboards earlier this year around Delhi, urging people to say 'It's Not Ok'. And that's also why we're starting #SpeakUp.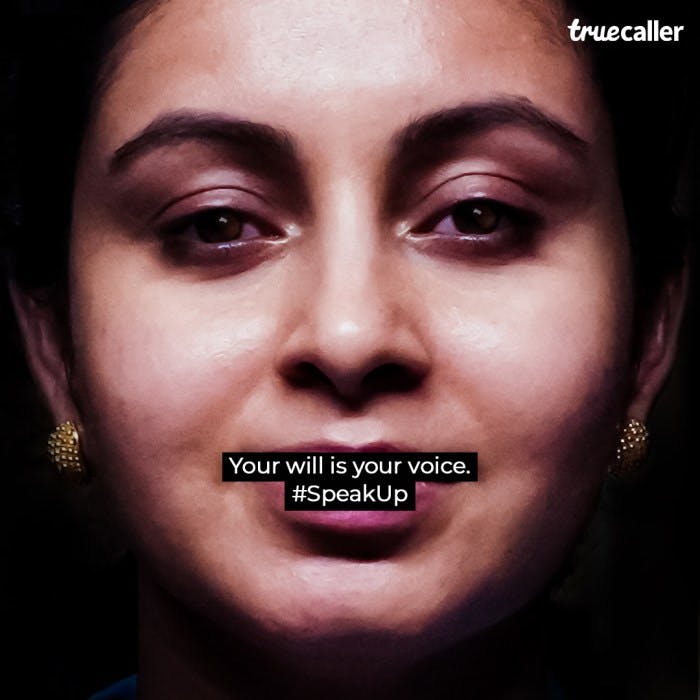 We've gone a step further than raising awareness
At the same time as we hear these stories, we must reflect on Truecaller as a communication platform. We've been asked many times in previous years,
That's why we've launched Guardians, a location sharing safety app.

How Guardians Works:
You select your own personal Guardians from your contact list and choose when to stop/start sharing location with your selected Guardians. If you are just sharing your location for a particular trip, Guardians works quietly in the background.

If you don't feel safe or are facing an emergency situation, tap the emergency button to notify all your Guardians about your location and situation. In emergency mode, your Guardians will be notified and will be able to precisely follow your location, reach your location or be able to send help. In normal mode, the app is designed to quietly run in the background and share location intermittently while preserving battery life. Emergency mode will also share your location with community Guardians who may be in the vicinity. Accepting help from the community is your choice.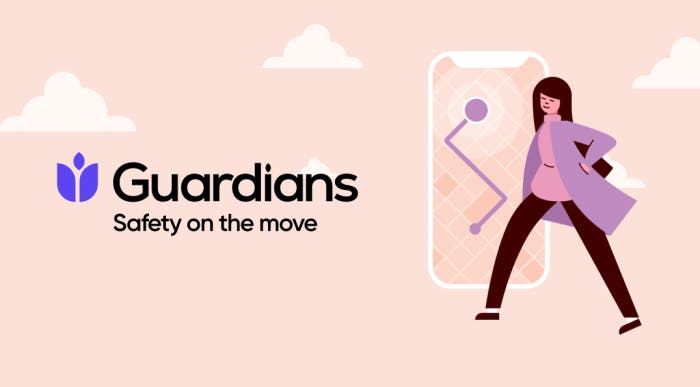 Looking to the future
Improving women's safety is a long term goal that requires time and a consistent effort. In this way, Truecaller's mission grows every year. But we want to hear your stories – have you experienced call & SMS harassment? What do you think about this campaign? How can we work towards fixing this issue? 
Use #ItsNotOK on social media to join the conversation:
Truecaller's Youtube Channel, Instagram, Facebook and Twitter to find out more, hashtag your thoughts with #ItsNotOk, message us, share our Against Harassment campaign. We want to know what YOU think!
You can find last year's Women's Safety report here.
---