Half-time at Truecaller
Truecaller
Jul 18, 20162 min readEdited on Jun 15, 2022
My internship is at it's halfway point at Truecaller, and even though I've only been here for four weeks, I feel that I've already become a part of this organization. The Team has been taking me to different lunch places close to the office and showing me their favorite take away restaurants.
On early mornings, some of us have had a cup of coffee together before everyone comes into the office. This is something that I've realized is an appreciated traditional habit for some of the employees here at the office, to have a morning coffee together before they start to work. It feels a bit family like. The friendly- and family atmosphere is something that really symbolizes Truecaller as a company.
I've also started to get an insight on how it is working in a start-up with an agile approach. It's fast paced, a lot of short stand up meetings, cross team collaborating and everybody is involved and informed of what's happening in the organization.
What have I done so far?
As for my work here at Truecaller – So far I've been a part of planning and organizing different events such as the Swedish games Brännboll at Gärdet and Kubb in Humlegården. It has been really fun to hangout with the Team out of office and in another environment, even though the office is really nice ;).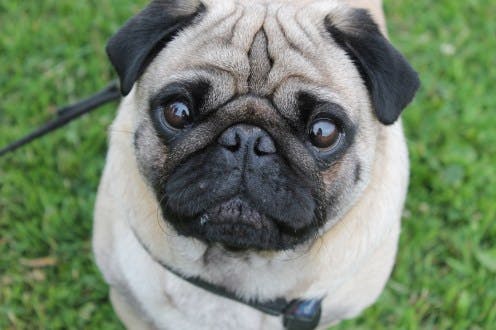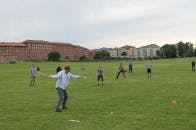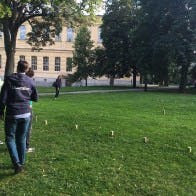 I feel that the events and activities really have been appreciated and I've got a lot of positive feedback. It's always fun to organize things when you feel that others appreciate them and the attendance is big. Before I leave Truecaller in the end of the summer I plan to organize at least two more events.
Furthermore, I have been in contact with several candidates for different positions here at Truecaller and have learned how to source candidates and administrate the recruitment pipe. I've also gathered information from colleagues that will be useful for both internal and external use. I feel that I'm starting to understand what mindset I should have when it comes to our social medias as well.
My supervisor, Peter, is going on vacation next week, so during these three weeks I'll take care of the contact with all our job candidates. Since I've gotten a good introduction by the best Outlook teacher, I believe everything will be under control. My biggest issue so far is that I'm still losing at pool. Given that he's gone for three weeks, I'll have some time to practice and hopefully I'll win when he's back from vacation.
---