Life as a Developer Relations Manager
Working hard in the startup world can get you places. Just talk to Harshad, who simply approached our Truecaller development team with a great idea at a local meetup in India.
He began as a volunteer evangelist for Truecaller SDK, and is now handling our developer relations helping get devs onboard with implementing Truecaller SDK to assure fast onboarding for their customers.
How did you first come in contact with Truecaller?
I was at a developer meetup near me, and I bumped into the Truecaller Team who just started working on the developer platform, Truecaller SDK. They wanted new user feedback about the SDK, and I learned more about what it up and coming, and the promise behind the new product.
Why an evangelist?
I come from a startup background, so I have been part of companies where they build things from scratch. Over the first conversation with the Truecaller Team I got more and more excited on the potential of the Truecaller and the upcoming plans for development.
The biggest things I learned was Never Give Up
I have always been a user of Truecaller, and I tried to test the Truecaller app by uninstalling it to see what impact it had on me. I went without it for a couple of days, and by the 3day, I realized how much I needed the product. I talked to some of my friends to understand why they use Truecaller. Some loved to use the SMS inbox, some were fixated on the dialer, and the insights I got were really helpful. With this experiment and user feedback, I went back and spoke with the Truecaller Team and pitched my involvement from there. Getting to build something from scratch really appealed to me. It's like building your own startup within a startup itself.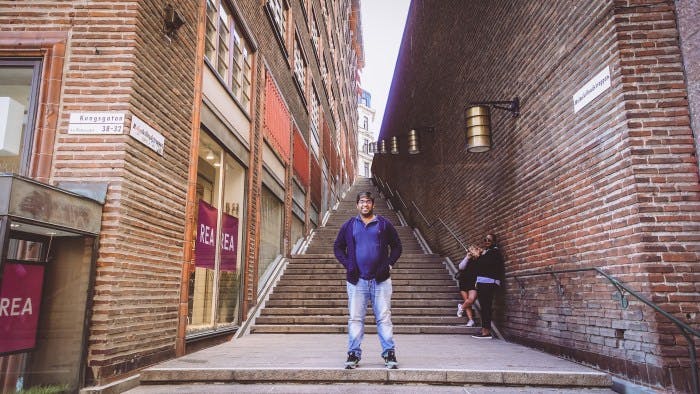 What's your journey been like since becoming an evangelist?
I started as an evangelist when the India presence was small, and now I am a full-time employee working as a Developer Manager.
It has been a wonderful journey because of the kind of learnings I've experienced from the start of my evangelism until now. The biggest things I learned was Never Give Up, one of Truecaller's main values. Even when you're presented with challenges, keep working and push towards the right things. It will happen!
How did this start with SDK?
The topmost businesses in India are using the platform and leveraging the scale of Truecaller users, this has been a big motivator for me. We get a lot of feedback for huge possibilities can still be explored. It's great how we can shape a product and open it up to multiple use cases.
What's it like working with the Stockholm team?
Great! One of the things I have noticed is we have people from almost 30 nationalities it brings a great perspective to the table because of their upbringings and ecosystems they've been working with. I think this entire thought process makes Truecaller an indispensable product for all users today.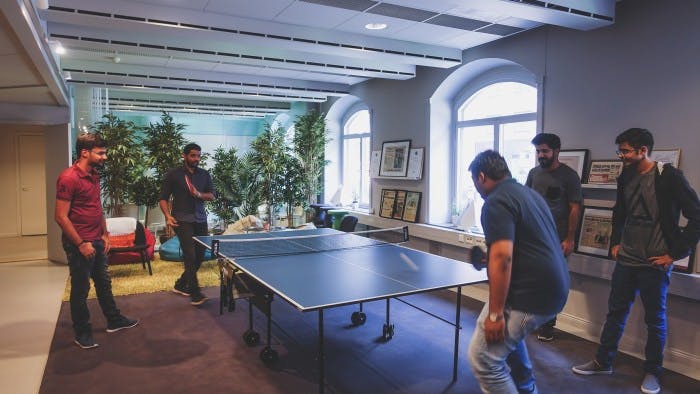 This has been such a driven experience, and now having visited Truecaller headquarters in Stockholm, Sweden and interacted with founding team and members, I am more devoted to take it back to developers to help them onboard their users, drive user growth, and explore more possibilities and use cases on the platform. We hope it becomes makes Truecaller SDK the most indispensable platform for all developers out there!
Experience in Stockholm
We are all aware the Swedish ecosystem has given great startups to the world. It's great to experience it myself and to meet the team who I've been remotely coordinating with over the last few months. Everything started here, and to see this very office where they wanted to help millions of people around the world is really inspiring to build things together.
What is your perception of Stockholm life?
Been loving it since I put my first foot here. Stockholm is lively, wonderful places to go around. The cool breeze refreshes me after a long day! Old heritage buildings which reflect the cool and minimalistic culture.
To learn more about Truecaller and our opportunities, check out our Careers site!
---