Meet Ravi and Discover His Onboarding Experience at Truecaller
The onboarding process is the first impression a new employee has about an organization. At Truecaller, we make the start of a new employee's journey with the company as smooth as possible. 
Recently, we had a chat with Ravi Sharma to hear his onboarding story.
Ravi joined Truecaller as a Growth Product Manager in the Search, Spam, and Assets team on April 19th, 2022. Outside of work, you will find Ravi watching movies, reading fiction, and figuring out how gadgets work — in fact, he used to review smartphones for a living at one point. As a technology lover, Ravi will be responsible for finding the right data partners who can help bridge the gap in Truecaller's database.
Do you want to know more? Let's dive in!
Why did you decide to join Truecaller?
I have been a Truecaller user since I got my first smartphone over a decade ago. I have seen how much of a difference it can make in the lives of its users. But the factor that attracted me the most is its growth potential – 310 million users is a huge number for most companies. Now I have the opportunity to work as a Growth Product Manager and help scale it to 500 million, 1 billion, and even more!
You recently moved from India to Stockholm. What is your first impression of the city? What are you going to miss the most about India?
I landed in Stockholm 3 weeks ago, and it was windy and chilly compared to India – but I love that! On the first day of our arrival, my wife and I went to Gamla Stan to check out the lovely medieval architecture, and we haven't stopped since. Everyone keeps telling me I have landed here at the best time of the year as the weather only gets better from here.
The one thing I will miss about India is the street food – but I have heard there are a couple of good places in Stockholm. I will be visiting those soon!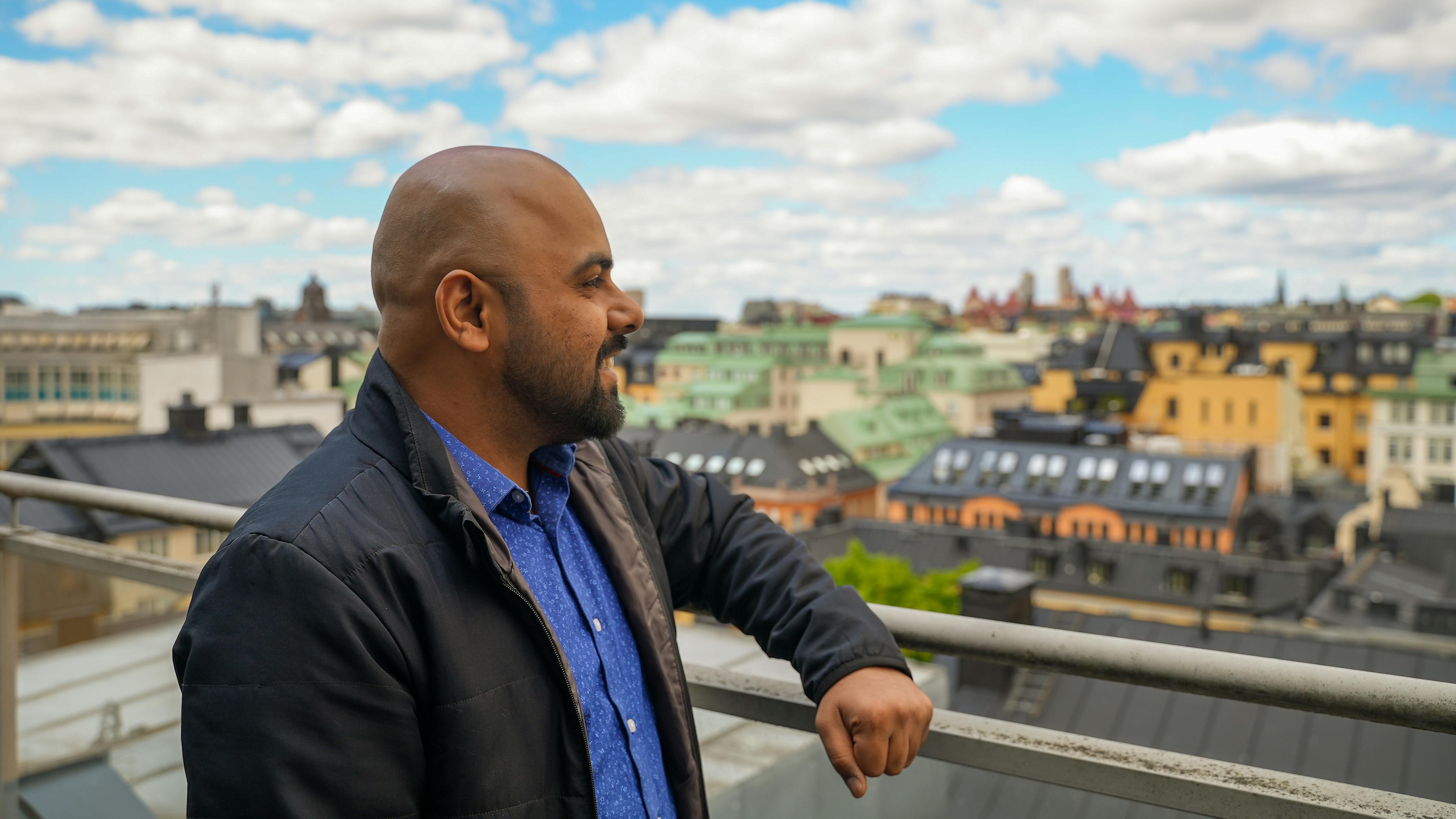 Tell us about your first day at Truecaller.
My first day at Truecaller was when I was working remotely from India, so I was apprehensive about how the remote onboarding process will be. However, I was pleasantly surprised by how smoothly everything went.
How did you experience the 3-days office onboarding?
I had landed in Stockholm by the time the 3-day onboarding process started, so I could meet other people who joined Truecaller recently and learn about them and the organization. The experience was illuminating and helpful to anyone who entered the company.
What first impression did you get from the company? And the team?
In my mind, the two words that describe Truecaller – the company and the team – are Collaborative and Supportive. Everyone I have encountered so far has been very cooperative and helped me learn the processes so I can get up to speed and contribute to the growth of Truecaller.
At Truecaller, when a new employee joins the company, they get a TrueBuddy. A buddy is a person who can help the new joiner settle in and support them in any way with their knowledge and experience. The buddy helps them understand the culture of Truecaller and ensures they feel part of the team.
How has your TrueBuddy been supporting you through the onboarding process?
Bharat Singh from the Search team was assigned as my TrueBuddy and approached me via Slack on my first day at Truecaller. We had a 1-hour call in which he told me about Truecaller, his experience here, and asked about me and my role. When I landed in Stockholm, we chatted about what to see in the city and the people in Truecaller I should talk to for help. He has been helpful and has made my joining experience very seamless!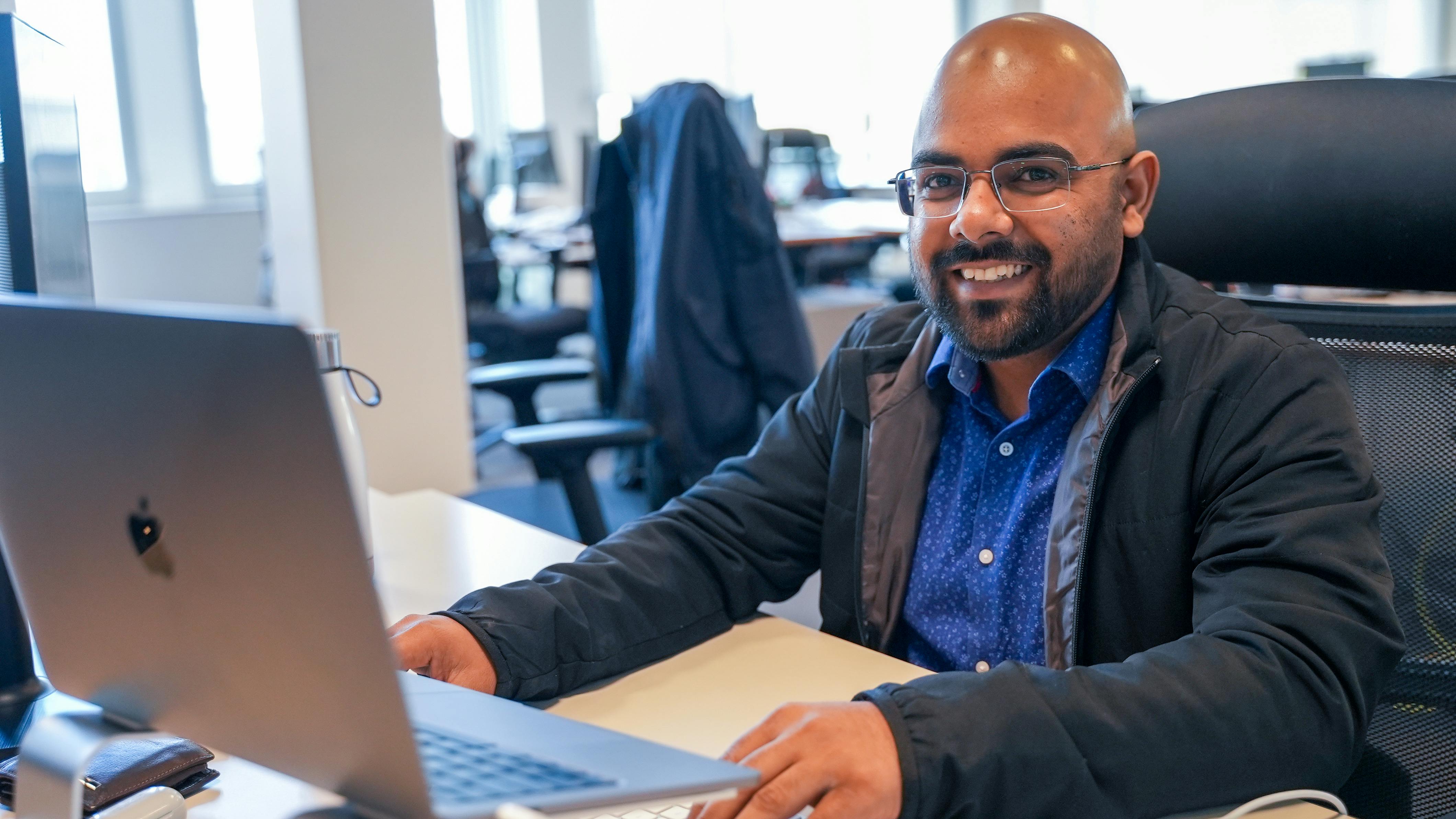 What would you highlight so far about the Truecaller culture?
I have noticed how proud everyone here is of their work and the company. Whether it is the more technical BUs or the external-facing entities like Brand, everyone I have met so far has been very proud while talking about what they do to make Truecaller better every day.
What do you look forward to now that your career at Truecaller has begun?
Truecaller is in a unique position – it is the undisputed market leader in the Caller ID and spam-prevention domain, but it also has unlimited growth potential. With over 6 billion smartphones worldwide, our work has just begun – and I hope to be one of the key drivers of the next growth stage. 
What do you think is essential for companies to build a great onboarding experience?
One difference between my onboarding at Truecaller and the previous organizations in which I worked was how involved everyone was in the process. Not just the HR team but the management team, Brand, and other departments. On top of that, the company made the onboarding process smoother for an introvert like me by assigning a TrueBuddy who helped me familiarize myself with the people and methods so that I don't feel lost in my early days here. This has been essential for my great onboarding experience at Truecaller. It is something that all companies should adopt. 
Do you want to build a career that you love?
You can find more stories on our blog, connect with us on Linkedin, follow our "Behind the Code" series on Youtube, and discover what it is like working at Truecaller on Instagram.
---