My First Year Working at Truecaller
I once heard that a year at Truecaller is like having worked five in any other company. Well, today, I can say that this is true. My name is Antía Bagni, and this is my one year experience at Truecaller. Keep reading to get an insight into what it is like working in one of Sweden's most attractive tech companies.
The beginning of the journey
After finishing my studies in Spain, I felt as if an adventure was calling me. I decided to move from my home city in Spain to Sweden in the middle of a pandemic in 2020, looking for new opportunities and experiences. 
But what nobody tells you about adventures is that sometimes the beginning is never quite what you imagine it to be.
When I was looking for a job, I received so many "no's" that I couldn't count them. The imposter syndrome knocked on my door, whispering: you are not good enough. 
But nothing lasts forever if you are resilient, and the opportunity to start an internship at Truecaller as a content creator appeared at my doorstep.
Starting my adventure at Truecaller
I remember my first day as if it were yesterday. I was nervous and excited at the same time. Meeting new people is something miles away from my comfort zone. I entered through the door and met Despi, the first smiley face you'll see at the Truecaller Stockholm office. After that, everything happened very fast, and I started to feel at home.
It's true that time really flies when you are having fun. One year has passed since I opened the door to Truecaller's office for the first time. 
My experience at Truecaller
Now I work as a content creator focused on employer branding in the Brand and Marketing team in Stockholm. One of the most rewarding aspects of my job is collaborating with people from different backgrounds and nationalities. Talking with them during my daily tasks helps me explore new angles for solving problems and growing, not only professionally but personally.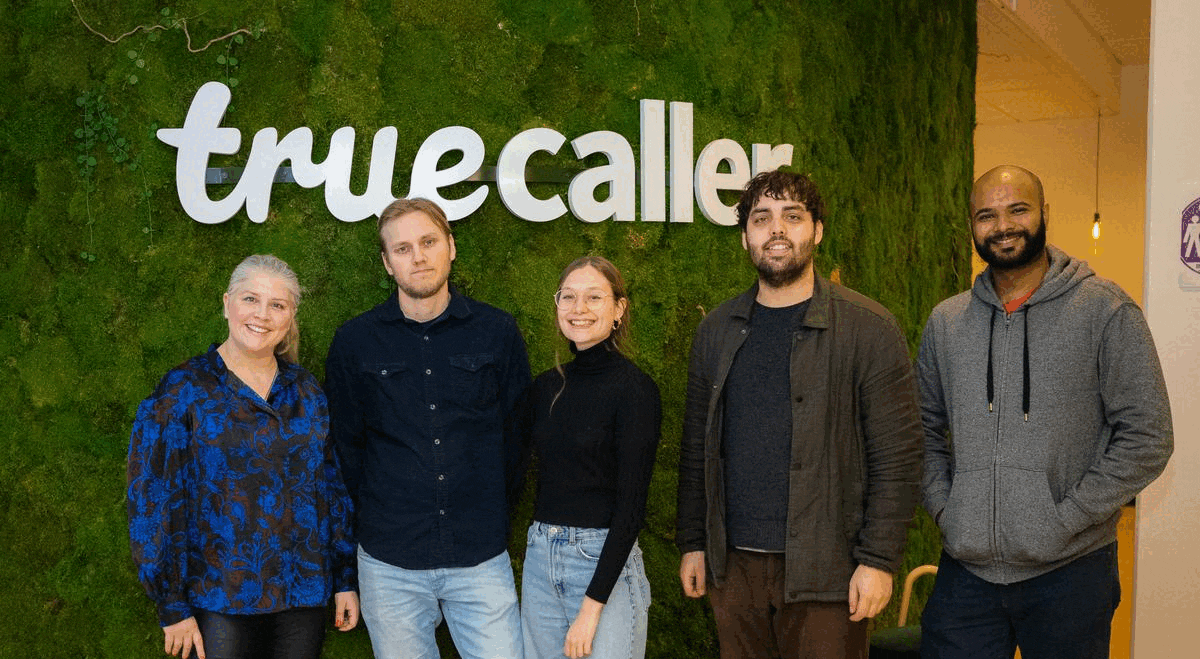 If you ask me why I like working at Truecaller, I would not be able to pick just one thing because every day is a new adventure. Each project presents unique challenges, so no day is like any other. I enjoy coming in every day and seeing the never-ending amount of fun things that happen every day. Truecaller has a light-hearted atmosphere and a collaborative culture essential to feeling motivated and inspired at work.
I truly believe that teamwork makes the dream work. I learn from my colleagues, and I'm so happy to see how we're growing as a team. We support each other and work together to bring our ideas to life.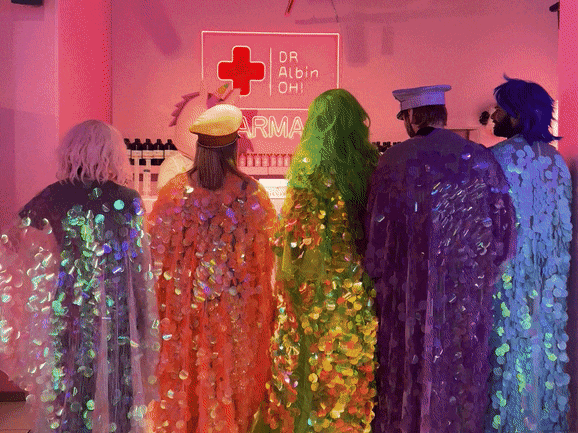 What about the future?
I am very excited to see what the future has prepared for me. At Truecaller, I have the opportunity to upscale my skills and pursue my professional development. I always feel encouraged to be bold, try out new ideas and unleash my creativity. 
Every decision that I took has led me to this point. Moving to another country and meeting new friends has definitely changed me. It was not an easy choice, and it seemed like the wrong decision for some time. Now I know that, due to that decision, I'm stronger and braver. Truecaller's value "be fearless" has a new and deeper meaning to me now.
Do you want to build a career that you love? Your dream job could be on our career's page, waiting to be discovered.
---