Truecaller Does Vasaloppet Race
Truecaller
Feb 28, 20173 min readEdited on Jun 15, 2022
For us at Truecaller, we are never afraid of challenges. After all two of our company moto's are "Be fearless" and "Get shit done".
We also love to have fun and do things together not only as a team at work, but as friends when the clock strikes 5pm. So, a few of us decided to put our money where our mouths are and headed up to northern Sweden to take on Vasaloppet – Öppet Spår/Tjejvasan, the oldest (started in 1922), biggest (more than 60,000 competitors) and longest (90 km) cross country skiing competition in the world! Some of our friends got so excited that they decided to join.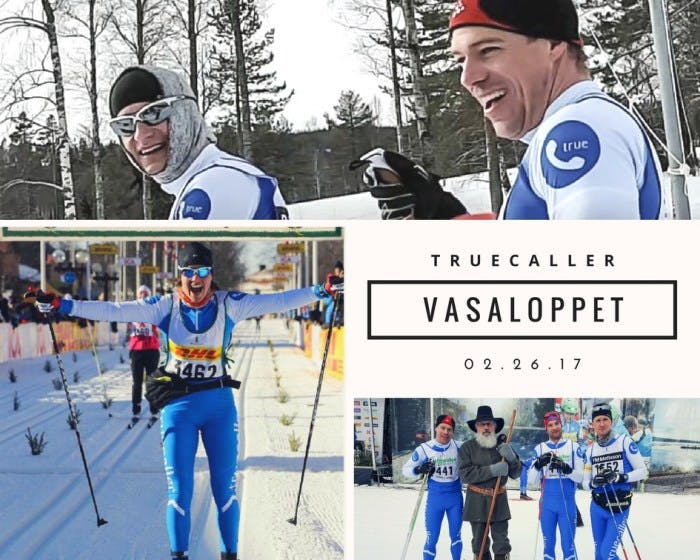 Team Truecaller:
Rosario Leo:
Petter Wiberg:
Peter Bånkestad:
Lena Wiberg:
Axel Strandell:
Stefan Eriksson:
Director of Backend Engineering at Truecaller. A south Italian who moved to Stockholm to join the international Truecaller family. He turned out to like the country so much that he decided to settle down here. Not being much of a cross-country skier in the past, he figured that the old saying "when in Rome" was fitting, and what better way to get started than taking on the toughest race in the world?
Director of Frontend Engineering at Truecaller. A true winter nerd who will ride on anything just as long as it involves snow. When he is not busy working with his team on building awesome Truecaller apps, you will most likely find him in the office kitchen discussing winter sports and training.
Recruiter at Truecaller: If you think that Truecaller sounds like a cool place to work, there is a big chance that Peter will be the one that makes sure you have a great recruitment experience with us. Peter has done Vasaloppet several times before but unfortunately, he had to give it up in the last minute this time due to back problems. But that didn't stop him from coming along as the team's own support crew!
Skiing-loving biologist front north of Sweden with a background in rowing with 2nd place in the Swedish women's Sprint 8 nationals. She also happens to be married to Petter.
The spearhead of the team. With 13 Vasalopp under his belt and a physique out of the ordinary he brings a ton of experience to the team.
The man who loves water in both frozen and liquid form. Stefan is not only a very strong skier, he also competes on an international level in sailing and currently holds 8 championship medals including gold medals in both world and national championships.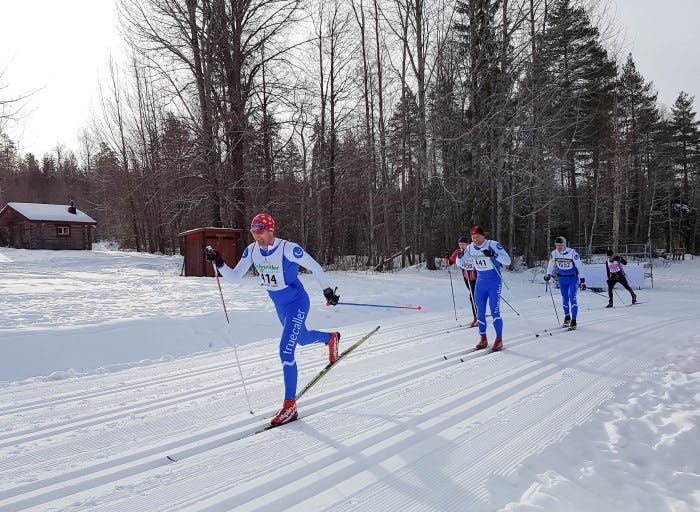 The story of Vasaloppet
The Vasaloppet race started in 1922, but really it is much older than that. The first Vasalopp was carried out as early as 1521 by Gustav Eriksson. During his flight from the Danish king he stopped in Sälen and returned to Mora to lead the uprising against the occupation forces. Gustav Eriksson eventually united the realm and became Sweden's first king, better known under the name Gustav Vasa. In other words, Sälen is not only the starting point for the world's largest exercise race; it is also the starting point for the history of the country of Sweden.
Want to join the fun at Truecaller? Check out our job opportunities on our career's site.
Guest post written by Petter Wiberg, Director of Frontend Engineering at Truecaller
---