The Evolution of Caller ID
Truecaller
Nov 25, 20142 min readEdited on Oct 25, 2016
Caller ID was only invented in the 70's and introduced to landline telephones in the late 80's. Since the invention of the telephone, technology has obviously become smarter and communication between people has become stronger.
Mobile phones are carried everywhere, and sometimes people feel 'incomplete' without them. You could even say that the mobile phone is a person's most cherished accessory in their daily lives.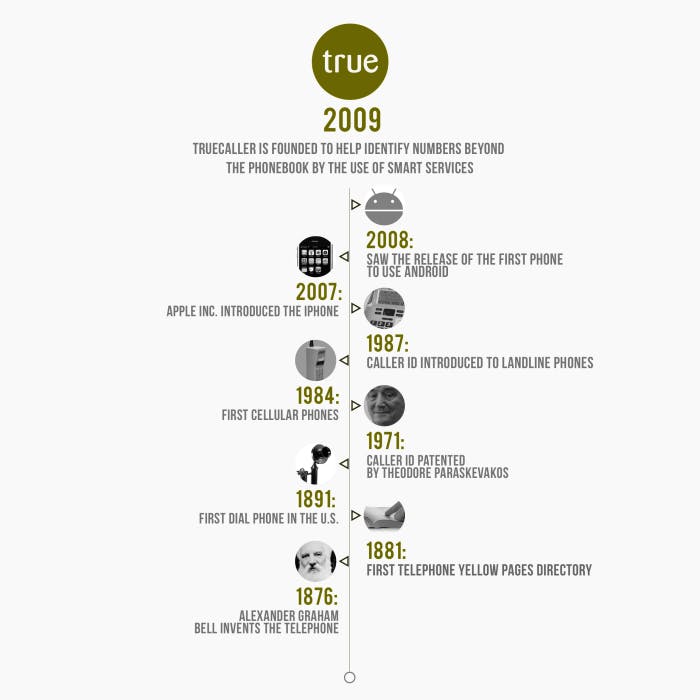 This also means that communication has become easier, and just about anyone can contact each other at any time of the day. We can all agree that our mobile phones are very personal to us, so what happens when we receive a call from a number we do not recognize?
We asked some of our users how they used to identify unknown calls before they installed the Truecaller app.
"Had no any means [to identifying the call] only to identify the voice – which was so challenging," said a user from England.
"It was very tiring because I would call them back if they didn't pick from my number, I [would] try calling from other numbers. Some would pick and refuse to identify themselves and so I felt that I had nagged and wanted to know who they are," said a Truecaller user from Africa. "I would send some amount on the Mpesa or Airtel money [calling] to the numbers, and so I ended up having used a lot."
"My policy was not picking up calls from a number I haven't saved, but if you called for the second time I would pick up."
The introduction of Truecaller changed our frustration and helped make identifying calls less challenging. Truecaller is an app that transforms your phonebook with smart features such as live Caller ID, number and name lookup, and helps discover people you may know. It also verifies and customizes your own number profile to let people know who you actually are when you call them.
We like to think if Alexander Graham Bell had invented the telephone with the technology of today, the idea of identifying a caller from anywhere in the world would have been a possibility. Then again, today it is with Truecaller.
---