The Messaging App Scam That's Got Everyone Talking
If you are located in India, you may have heard about people receiving unsolicited calls from unknown phone numbers, sometimes even several times a day on their preferred messaging apps. Beware! Because this may be a potential scam that could be waiting to happen to you or someone you know.
What is the Messaging App Scam?
Multiple users have turned to Twitter and other forums to report an increasing number of incoming internet calls from a host of different countries like  Malaysia (+60), Indonesia (+62), Kenya (+254), and Ethiopia (+251). Though these calls appear with the relevant country codes, they may not actually originate from these countries. Once answered, the caller uses a part-time job opportunity to capture your interest and they may even transfer some amount of money to win your trust. But victims who have engaged in these conversations have reported that they have ended up getting scammed out of that and much more. 
And that is not all! Some people have also been reporting receiving video calls over these messaging apps from unknown numbers. Now while this scam has existed for some time now, it seems to have resurfaced in the recent past, so we thought it is worthwhile telling you about this uniquely distressing scam.
Why Do I Sometimes Get Video Calls From Unknown Numbers?
The culture of video calls has grown significantly in the last few years. For many, it's even become a way to keep in touch with your loved ones who live far away on a daily basis, making video calling a regular mode of communication. Several people have reported receiving video calls from unknown numbers belonging to countries similar to the ones mentioned above. If you do answer, the caller quickly takes a screenshot of you and may proceed to end the call. They then impose this picture of yours onto some form of lewd or illicit imagery and use this to blackmail you. Shocking as it may seem, many people seem to have fallen subject to this widespread scam.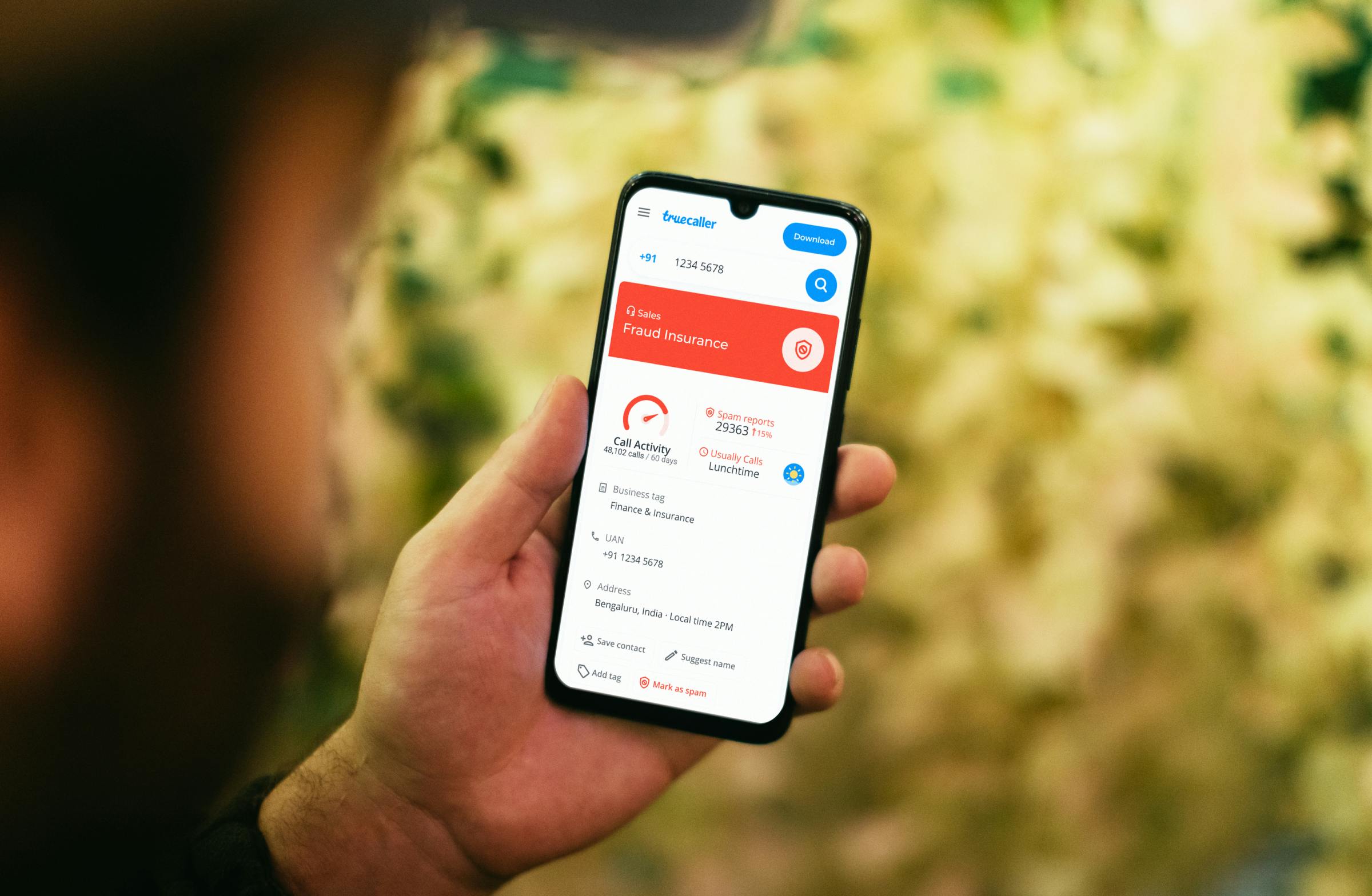 The Truecaller community reports Spam and Scam calls, which can be seen when you visit a user profile
Both these scams can be devastating when one falls prey to them, and it's important to know how to stay away from them, or how to deal with them when they happen.
What Can You Do to Stay Safe?
Do not answer calls from unknown numbers on any messaging app, especially from country codes you do not recognize.
Always check an unknown number on Truecaller to see whether it has any reported spam markings. Make sure your Truecaller app is updated to be able to do this effectively.
To be safe from future calls and messages, block the number.
If you have fallen prey to a scam, make sure to notify your local authorities. If you are based in India, you can access the Government Directory Service tab in your Truecaller app to reach the CyberCrime helpline.
Scammers are becoming more versatile in their use of technology. This makes it all the more important to stay vigilant and take precautions to be protected in a digital world, and also help those in your community to stay informed.
At Truecaller, it is our mission to build trust in communication and we do our best to help you navigate the digital world where fraud and spam can be a nuisance in your daily life. Stay informed about the latest scams that exist in your region or follow us on Youtube to know about our latest features that are available to our community of  350 million users. 
If you are based out of India, follow us on Instagram India and Twitter India for relevant updates, exciting contests, and more!
---