What It's Like As a Truecaller Brand Ambassador
Truecaller
Jan 27, 20153 min readEdited on Feb 26, 2016
My Lindsey Sterling ring tone rings and an unknown number flashes on the screen.
Guest post by Truecrew Brand Ambassador, Vipul Baranwal
My Lindsey Sterling ring tone rings and an unknown number flashes on the screen.
"Hello."
"Who's this?" Okay, this used to be the scenario before the year 2009 (or better to say before Truecaller).
Suddenly, my Lindsey Sterling ring tone sings again…a call from an 'unknown number,' but this time I am able to identify the caller instantly. This became possible only because I had installed the Truecaller app on my phone. Having Truecaller is a great phonebook app with smart features that secures me from spam calls and unknown numbers.
The Discovery of a New App
You know how unknown numbers can be a headache for you sometimes? When I got to know about Truecaller, I started telling other people about this app, especially the old generation. It was a natural app to speak about, especially since anyone with a smartphone has experienced unknown numbers.
My Participation with Truecaller
I saw Truecaller's Brand Ambassadorship program, and within a fraction of a second I decided to be a part of it. I was selected because of my ideas, and my passion for the brand. Since then I have been promoting the app through various mediums.
Some of the reasons I fell in love with Truecaller are:
1) It is a global phone directory at your fingertips.
2) The way it is helping me and other people throughout in finding different numbers.
During my period with the Truecrew, I have helped spread word about Truecaller to as many people as possible. Presently, half of Truecaller's users are from India. This means that 1 out of 4 Indian smartphones have the Truecaller app installed. Currently, India has 150 million internet users, and it is our goal to make sure as many smartphone users are aware of the benefits of this product.
If something is beneficial in the market and for free, everyone has the right to use it.


Here comes our role into play: we ambassadors try to create awareness about the app through online and offline interaction. Currently I am spreading news about Truecaller through my various social media channels, and indulge in various other activities to promote Truecaller within India along with my Truecrew team.
Lessons Learned from Working with the Truecaller Team
Up till now, I have learned a lot working with Truecaller. I have been given a stage to express my creativity in a meaningful manner about the direction of the app. I work with Sakina and Lindsey from the Truecaller Team in Sweden, who act as great advisors for technology and the app. They create activities you love to work with, and are motivating to enhance our skills in the program. They consider all angles acknowledging the app, and provide the ambassadors the freedom to create alongside with their marketing team. I also work with Brand Ambassadors from all over the world!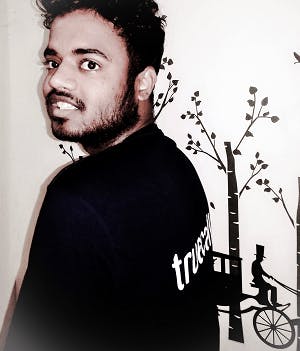 About our Brand Ambassador
Hi everyone! I am Vipul one of the Truecaller brand ambassadors from Ranchi, India. Currently I'm pursuing mechanical engineering. I have interest in photography, designing, engines, cricket, volleyball and Tennis. But basically, I am a gadget freak and loves technology. I became the part of Truecaller in August '14. Since then, it has been fun to be a part of this international team. If you want to be a part of this fun team and the ambassador program, apply by visiting the Truecrew Brand Ambassador site!
---