Best Apps to Suggest for Mom
Whether you're a new mom, experienced mom of 40 years, chill mom, or productive mom – you're a great mom and these apps will benefit your daily life! We asked moms who work at Truecaller what apps they love using, and the apps our employee's moms think are helpful. Happy Mother's Day to all moms around the world!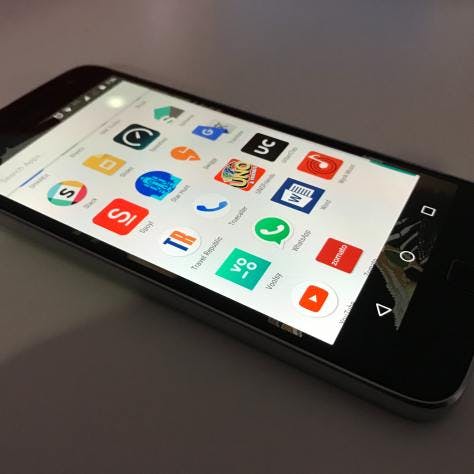 The Chill Mom
Calm – App for meditation, relaxation, lower stress and have better sleep.
Serene – Block distracting websites & apps, organised your day around one goal that matters, and focus on what matters. Available for macOS desktop!
Reflectly: Self Care Journal: Daily happiness and gratitude app. A simple app to help reflect on your day and mood to journal your way to happiness.
The Talkative Mom
Truecaller: Make sure your mom has the world's best Caller ID to identify incoming calls and SMS from unsaved numbers, telemarketers, and more! Free to use!
Amazon Alexa: From starting your day to keeping your afternoon on track to winding down your evening, there are so many ways Alexa can make your life easier and even more fun. Plus, she will tell you funny jokes when you ask her 'Alexa, tell me a joke!'
The Bio Hacker Mom
Sleep Cycle: Sleep Cycle helps give statistics on your sleep patterns to tell you what can improve your sleep.
Healthmate: Smart apps to track your steps, weight, muscle mass, and BMI
Bellabeat: Smart Jewelry that tracks your activity, calories, sleep, period and more
The Financial Fanatic Mom
TransferWise: A cheap and fast way to send money abroad
Truecaller: Truecaller offers UPI payments for bills, transfers and more (India only)
Ibotta: Cash back app that helps you save money on groceries, pharmacy, clothing, beauty & wellness products. You simply scan your receipts and earn cash back.
Nearbuy: Get deals in India to save money!
The Gamer Mom
Penguin Isle: Raise your Penguin Isle. Collect a variety of penguins by creating each their own habitat.
Words with Friends: Boost your word skills and strategy in a Solo Challenge or against friends!
UNO!: The classic card games goes online to play against the computer or friends!
Brain Test: Tricky Puzzles: Free tricky puzzle game with a series of tricky brain teasers. Different riddles and tricky tests will challenge your mind.
---