Introducing Truecaller Assistant - Powerful AI Call Screening for iOS and Android
Ever wanted a personal call assistant? Well, here you go! Both Android and iOS get the new Truecaller Assistant, who screens and answers your calls for you. Sounds interesting? Read on!
Truecaller Assistant: The Game Changer to Identify Unknown Callers
Ever since we began, we've been trying to make communication easier with Caller ID, spam blocking and messaging. But with Truecaller Assistant, we've tried to take it a step even further. Here's the idea: you'll never be able to stop unwanted calls 100%. There are some calls, like from a deliverer, tradespeople or recruiters, that might be important to answer. Those calls, however, might be spam, might be a waste of time, might have been better as a text message instead. Wouldn't it be great if there was something that could take the guesswork out of that?
Take Truecaller, sprinkle in a bit of AI and bam! Enter Truecaller Assistant. The AI-powered assistant is a call screening service that takes your call, asks the purpose of the call, and gives you the right information to decide whether or not it's actually something you want or need to pick up.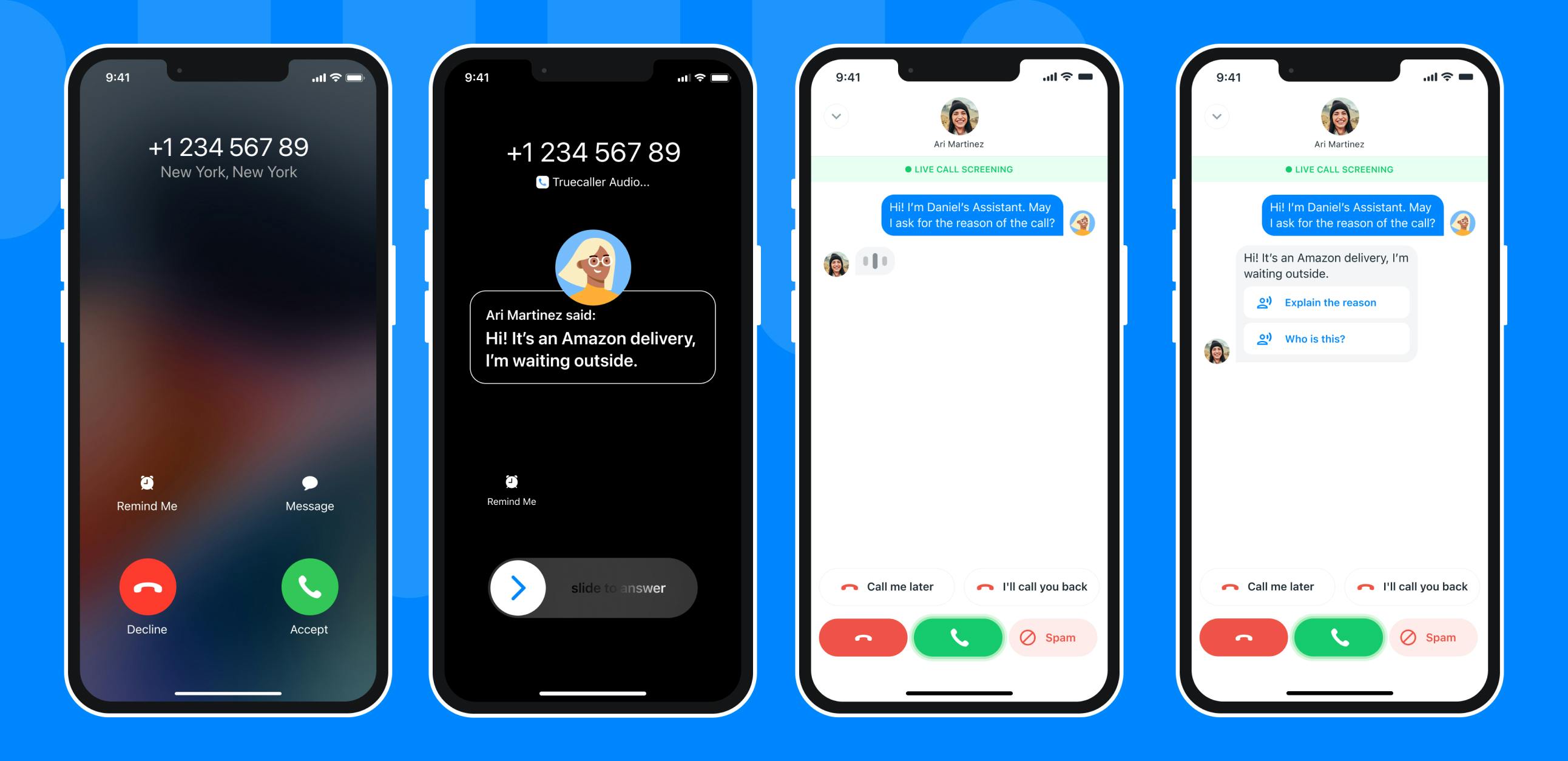 So How Does It Work?
When you get a call it rings on your phone as usual.
But if you decline or don't answer the call, it'll be forwarded to your digital Assistant. They'll answer and screen it for you using voice-to-text technology. When the caller responds to your Assistant, you'll be able to see who's calling and why on the screen.
The caller will hear the assistant asking 'hi, the person you're calling is using a screening service, may I ask who it is?' and the reason for the call. From here you can open up the chat window if you need more information. Then you can decide whether to accept or reject the call. 
Forget accidentally ignoring important calls for deliveries and leaving them to the mercy of porch pirates. Forget missing important reminders from your doctor or your children's school. And for those waiting for an important call back for a new job, you can be sure that you'll know exactly which call that is, and won't miss it amongst a sea of other calls.
An Extra Layer of Spam Protection
Our AI is able to filter the information given by the caller and is able to tell with more than 90% accuracy if the call is spam or not. With all this information, it is easier than ever to decide whether or not to pick up the call, or block!
The team at Truecaller has worked hard to bring this extra level of spam protection, on top of all the other features offered built up by our wonderful worldwide community.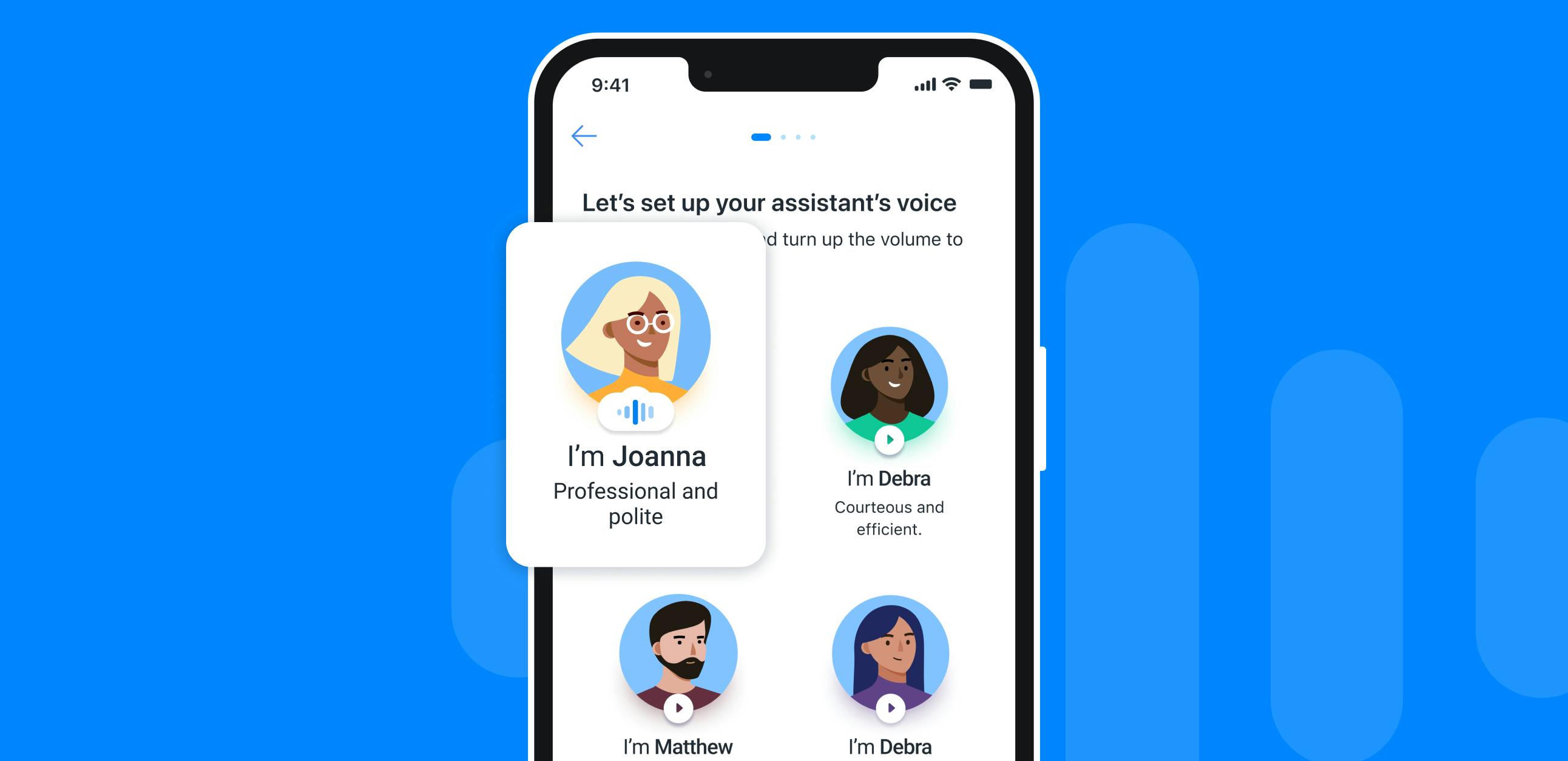 The Assistant is anyone you choose it to be! Choose from 7 different assistants with different types of voices.
For Both Android and iOS
Truecaller Assistant is unlike any other call screening services, especially for iPhone.,. Truecaller Assistant is available on a free, 14-day trial, after which subscribers can add Assistant as part of Truecaller Premium. The service will be launched in the United States and in English, with other markets and languages soon to follow. 
Make sure to update your app and buy Premium to enjoy this feature if you want Truecaller Assistant to save you time and protect you from spam.
---