Report a Number and Help the World
You get a call that turns out to be spam. You block the number on your phone and leave it behind you. Or do you? What if we told you that instead of helping only yourself you can help millions of people by doing one simple thing: report a number as spam in the Truecaller app. This is how you do it.
What does it mean to report a number as spam?
Reporting spam numbers has been one of the key factors of Truecaller's story since 2009 and one of the most loved features. It's just one of those things you do without even thinking about how important it is for everyone else. The only thing you want is to not be bothered by that number again and spend your time on things that really matter. And with the way spam calls have evolved over the years, it's good to know what to do to help protect yourself and others.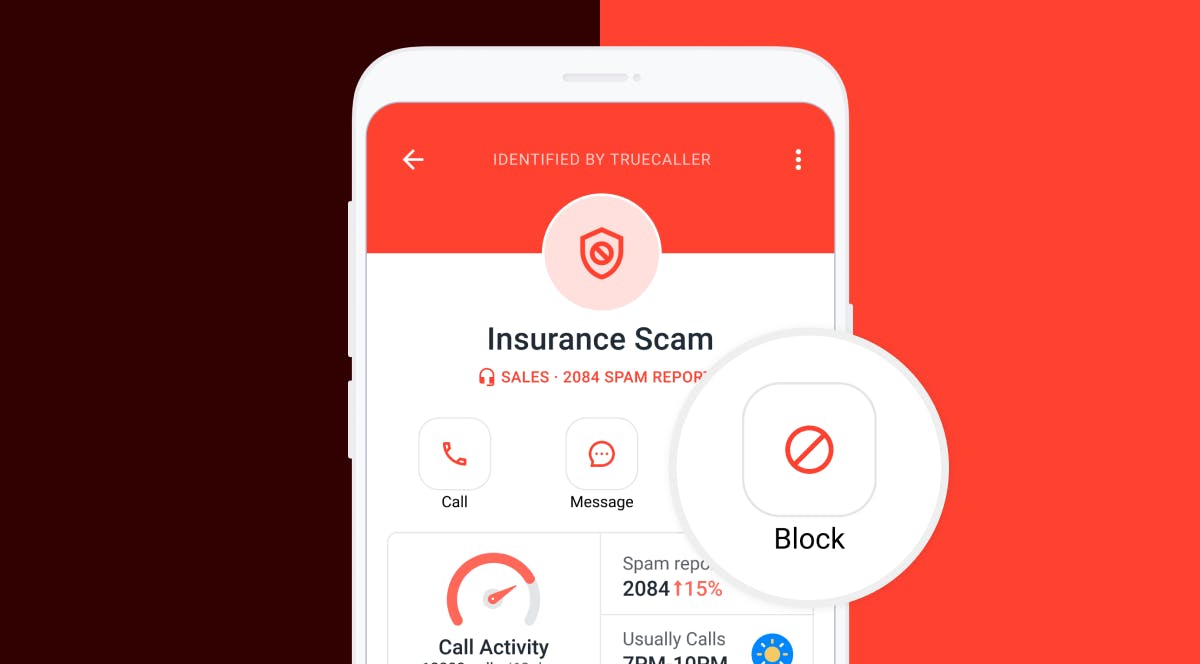 How to report a number as spam
When you get a call from someone that is obviously a spammer, you can view the details of the number by searching or clicking on the icon given for that number. From here you will have the option to block and report. In addition to this, when you search for the number you get the option to block and report. You can also add in information about who the caller is – like the name of the company, and the appropriate tag – eg. 'sales'. That way it will be more relevant for the next person searching for the same number. You can also leave a comment about the number, anonymously or under your name.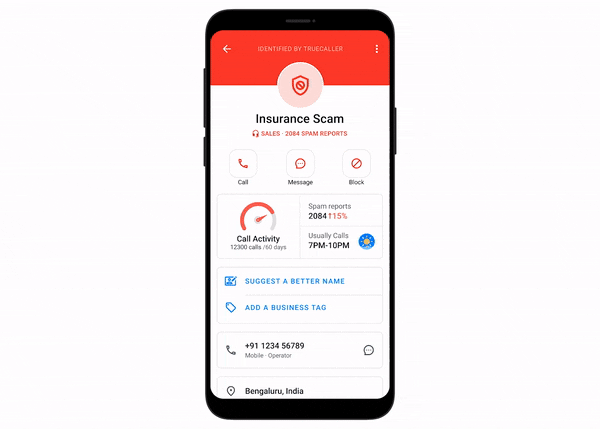 Will the number be blocked for everyone?
While any number you block and report will be blocked for you, we require more people to mark it as spam in order for it to actually show up as "possibly spam" or "blocked by Truecaller". This is how you help other people in the community. The more the merrier. This is also how you can trust that a number that shows up as spam when the phone rings, has been answered and checked by many other people just like you. If you feel a number has been reported as spam by mistake, don't worry, that's easily fixed. Just search the number > tap into the detail view and tap "unblock" or "not spam". This will reduce this number's spam score.
Why would I want to help anyone else?
This is where it becomes smart. You might only block a couple of numbers a week but with a community of nearly 280 million people doing the same thing we can harness the power of the people. And it's global! So if you are travelling to another country you will be protected there as well. Together with you and the entire community, we identified and blocked 31.3 billion spam calls in 2020!
What's next in the world of spam?
Honestly, we don't know that yet but we know that spammers will try everything to try to get to you. We also know that you and everyone in the Truecaller community will be part of it. Just remember that you, by doing such a simple thing as blocking a call as spam, are helping the world get one step closer to a world without spam.
To stay tuned for more updates, visit Truecaller's Youtube Channel, Instagram,Facebook, TikTok, and Twitter.
If you're based in India:Instagram India, and Twitter India.
Based in Indonesia:Instagram Indonesia, TikTok Indonesia. 
---