Show Love with Truecaller Flash
Whether you are celebrating Single's Awareness Day or Valentine's Day, we have created a fun little game to celebrate February 14th!
Meet our Love Bot. It's made of one part metal and two parts love. The rest is all digital. The Love Bot can also make predictions of love for 2018! Will you get married? Meet someone new? Or have a change of heart?
Copy +918826635274 and search in Truecaller!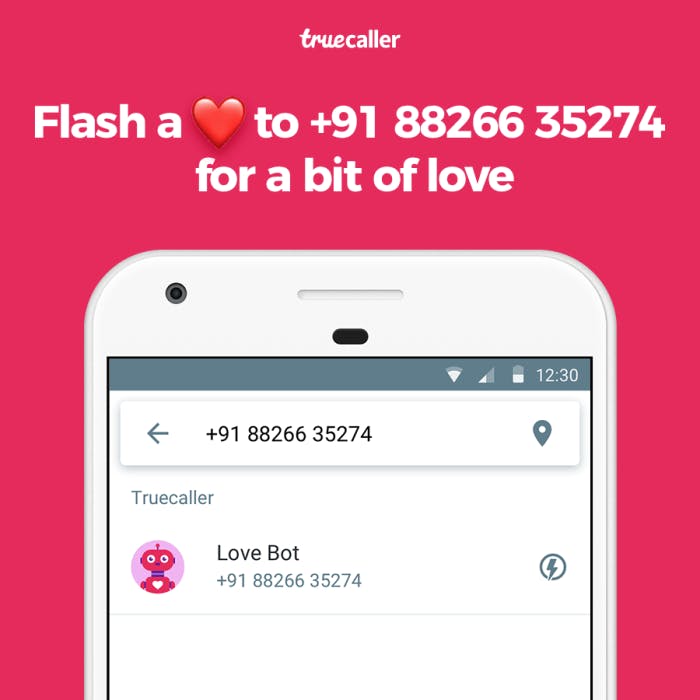 ---