SMS filtering on iPhone just got better with iOS 14
Filtering your messages is more important than ever, as the text message's role in communication evolves. That's why we've improved SMS filtering with iOS 14 on the Truecaller iPhone app.

Our developers have worked to improve SMS filtering in 2020 and continue our mission of making communication safer and efficient. We have built a model trained by over 250,000 messages! All the processing of SMS filtering happens offline on your mobile device (nothing touches our servers) and this uses a tiny fraction of the phone's memory. 
Truecaller on iPhone works a bit differently than it does on Android. This is due to the technical limitations iOS has for app developers. For example, on iPhone, SMS has to go through iMessage when using 3rd party apps like Truecaller. So, we have to think differently in how we make sure iPhone lovers get a great experience on Truecaller.

As you can see below, with iOS 14 and above versions, Truecaller now provides SMS filtering by transactions, promotions and junk, as well as filtering by known and unknown senders. We've used our experience from pioneering SMS filtering on Android and the feedback from over 200 million users to develop this. No other app on iOS offers this level of SMS filtering other than Truecaller!
To turn on the spam SMS filter:
Open ⚙️Settings
Tap on Messages
Tap Unknown & Spam
Tap Truecaller
Transactions and OTPs

In the Transactions section, you will be able to see credit/debit card spending, bank deposits & withdrawals, bill payment reminders, travel updates, OTP alerts and more. This is a handy way to keep track of all the financial details that are sent to you via SMS.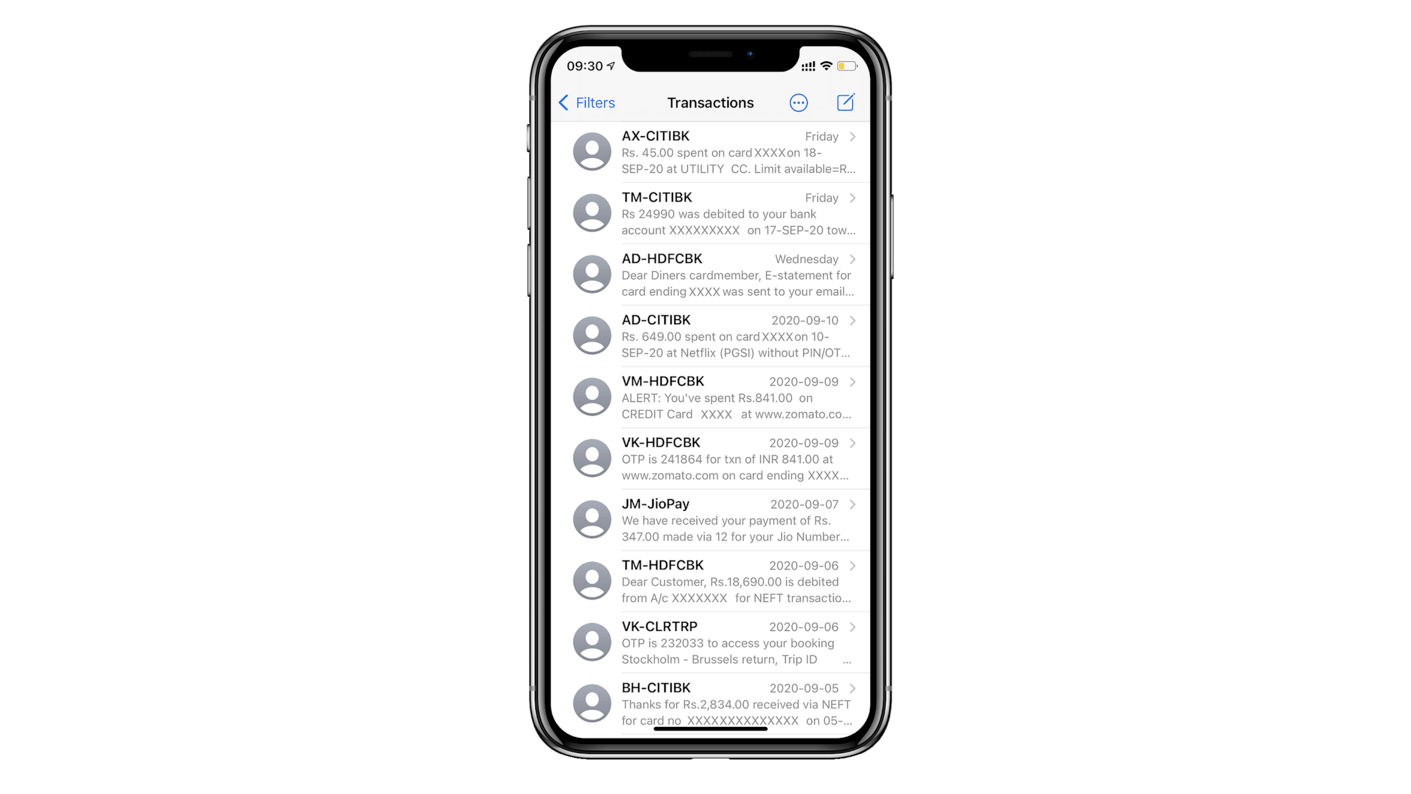 Promotional SMS
Offers, discounts, coupons and promotions – they're not exactly spam, and they could be useful to check for great deals. 
That's why we've put all promotional SMS in its own section. This is already proving popular with people who want to check if there are sales or offers that they can take advantage of, but don't want to sift through all their spam or normal messages to find them.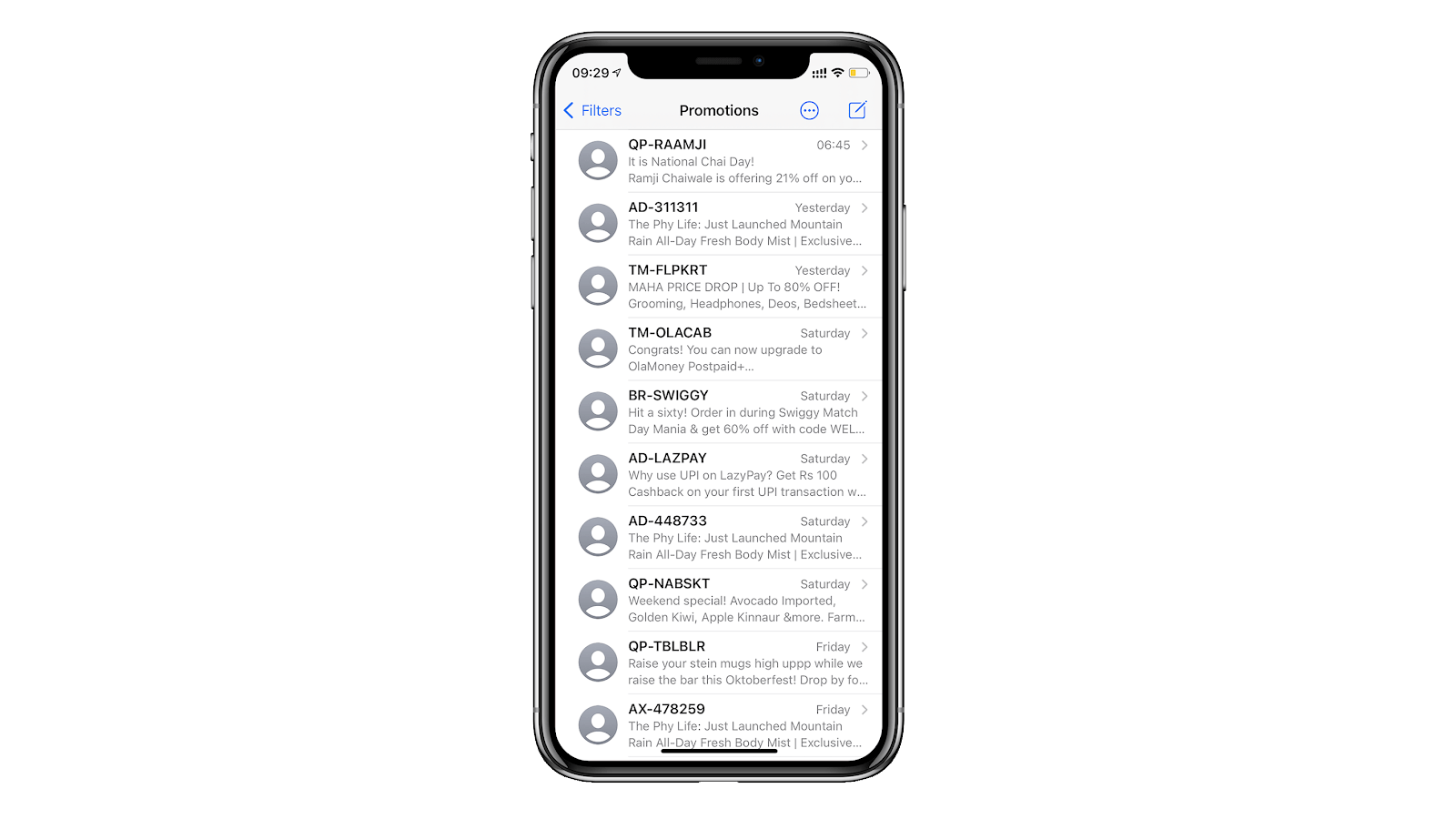 More features for Truecaller on iOS:10x Better Caller ID

Truecaller has a more robust Caller ID system now. And we don't mean to sound like a broken record, but Caller ID on iPhone technically hasn't been possible due to limitations. While we've always found innovative ways to make Caller ID work for you, it takes iOS to make it happen. Now you will see three levels of Truecaller filtering when you open your Call Blocking and Identification tab. Make sure all three of them are turned on!
Truecaller's commitment to Apple users
Improved SMS filtering is now combined with an expanded Caller ID to improve the experience for our iOS users. In the near future, there will also be a new look app to get your hands on.
So stay tuned on our social channels to keep track of all Truecaller's improvements to your communication experience.
Head to Truecaller's Youtube channel, Instagram, Facebook and Twitter.
*Available only in India, Nigeria, South Africa, Kenya, Ghana, Sri Lanka, United States, United Arab Emirates, United Kingdom, Zambia, Canada, Australia, Bahrain & Tanzania. Available in English only.
---