Truecaller Assistant Arrives in Australia
Ever wanted an assistant to take your calls? Well Australia, here you go! Get the new Truecaller Assistant, who screens and answers your calls for you.
Australia, as ever 'the lucky country', is the 2nd country in the world to get the Truecaller Assistant. 
With recent scams like the 'hi mum' scam, Australia Post and bank-related scams, and lots of fake crypto scams, it's never been a better time to add a layer of defense on your phone. 
Truecaller's SMS filtering can easily help you avoid SMS-based scams. Caller ID also lets you know who's calling. But the Truecaller Assistant is the ultimate time-saving feature to protect from scams, telemarketing, spam, and unwanted calls.
The Assistant uses machine learning and advanced speech-to-text to find out who is calling and the reason for the phone call. Our AI filters this data and with 90% accuracy, will tell you if the call is spam or not. From there it's up to you whether to pick up the call or not.
How Does It Work and what will the Assistant do for me?
When you get a call it rings on your phone as usual.
But if you decline or don't answer the call, it'll be forwarded to your digital Assistant. They'll answer and screen it for you using voice-to-text technology. When the caller responds to your Assistant, you'll be able to see who's calling and why on the screen.
The caller will hear the assistant asking 'hi, the person you're calling is using a screening service, may I ask who it is?' and the reason for the call. From here you can open up the chat window if you need more information. Then you can decide whether to accept or reject the call. 
Forget accidentally ignoring important calls for deliveries and leaving them to the mercy of porch pirates. Forget missing important reminders from your doctor or your children's school. And for those waiting for an important call back for a new job, you can be sure that you'll know exactly which call that is, and won't miss it amongst a sea of other calls.'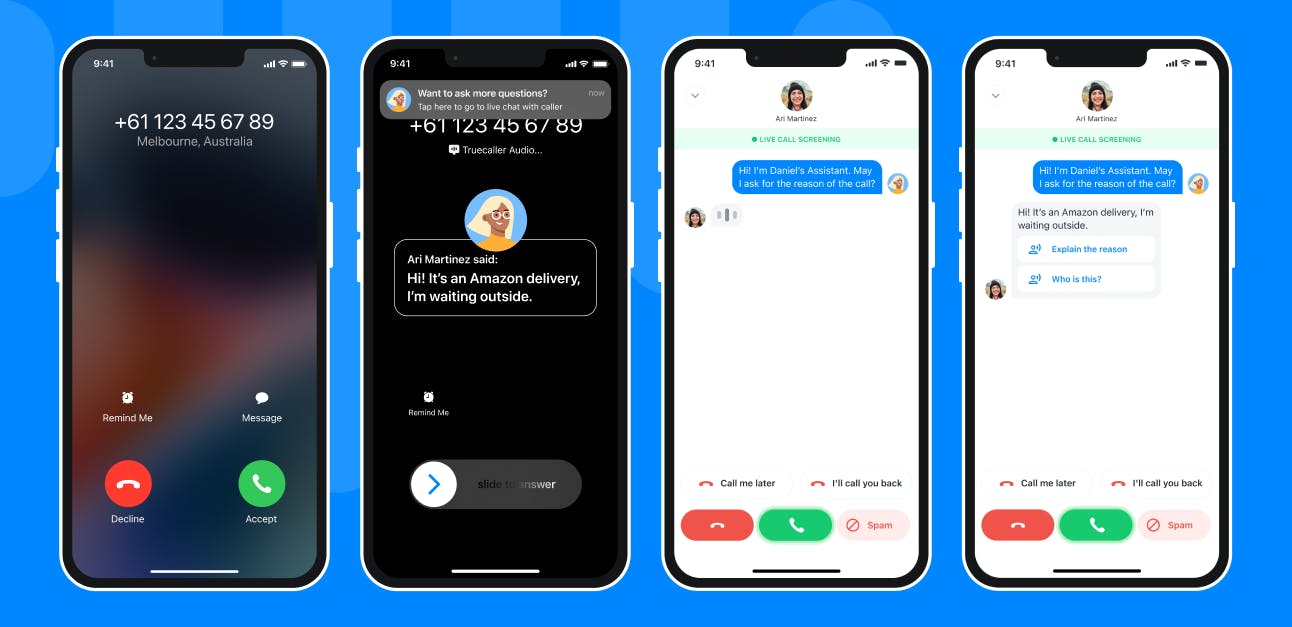 Using the Truecaller Assistant
How to get Truecaller Assistant
Truecaller Assistant is part of Truecaller Premium. There are a bunch of other features in Premium, such as no ads, Who Viewed My Profile, the Premium badge, unlimited contact requests, Incognito Mode, and more.
Truecaller Assistant has been built from the ground up to work on both Android and iPhones, and it's easy to set up.
Download Truecaller and upgrade to Premium.
Choose the Assistant's Voice. You can choose from a selection of different male and female voices.
Enjoy being Spam-Free! Combined with our famous Caller ID and Spam Blocking, Truecaller won't let any unwanted calls through.
If you're curious and want to know even more, make sure to read all about call screening.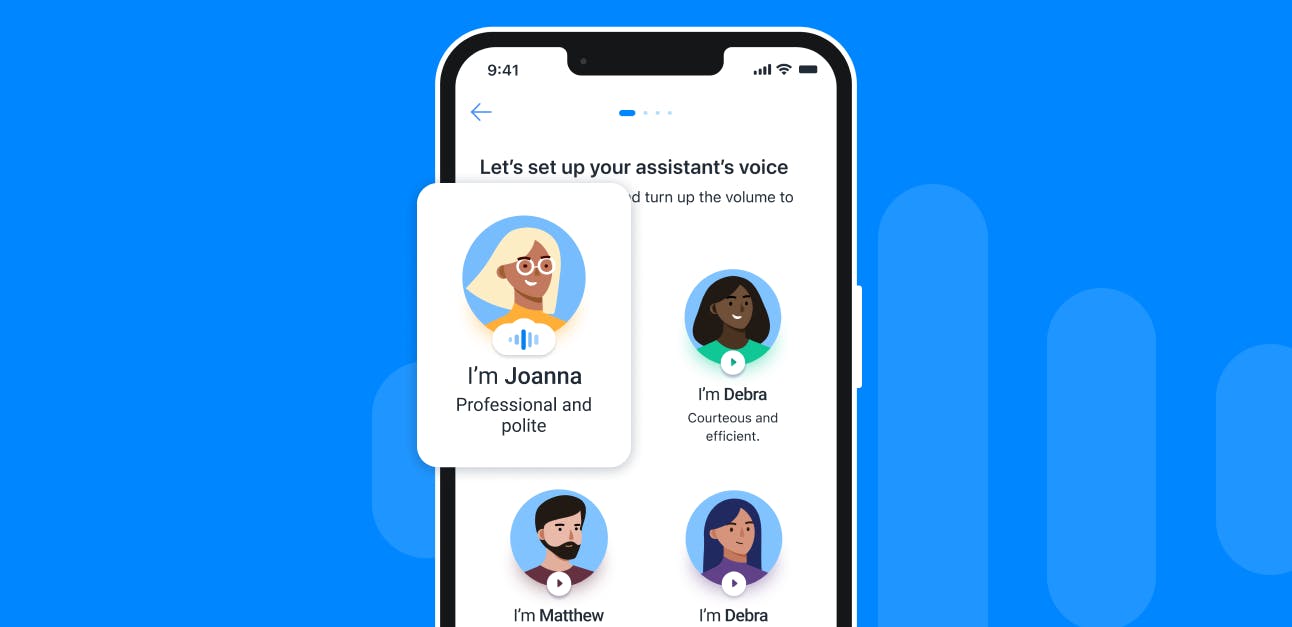 Choosing the Truecaller Assistant Voice, with custom options.
At Truecaller we have made it our mission to build trust in communication. We do our best to help you navigate a world where fraud and unwanted communication is a part of your daily life. Stay updated about recent scams, and watch the latest Youtube videos on how you and the 350 million-strong community of people using Truecaller every month can stay protected. You'll find us on Twitter, Facebook, Instagram, and TikTok.
---