Truecaller Launches Verified Businesses
Truecaller is now showing verified businesses so that you know the difference between spam, businesses and personal calls.
Scammers are crafty. We've noticed they sometimes pretend to be trusted businesses. We've also noticed that important calls from your phone service provider, for example, are sometimes not answered because of these 'fake' callers pretending to be businesses. 
So, to reduce the amount of spammers pretending to be real businesses, we're adding the green Caller ID. If you see the green Caller ID, you know that we have verified them as the real deal. This will both reduce spam, and make sure that the important calls go through to you.
Importantly, our spam algorithms will continue to work in the same way and the Truecaller global community of over 270 million active users will be able to mark calls that are potentially spam/scam/sales calls, even if they have a verified badge and Caller ID.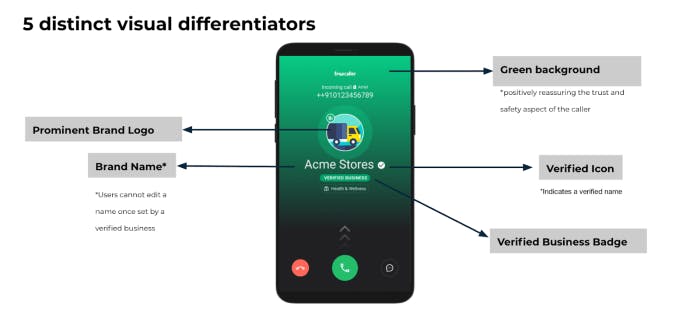 How to Become a Verified Business?
For companies looking to become a Verified Business to create trust and safety about your brand or service, visit business.truecaller.com.

This is another step to making communication safer and easier for everyone. We're constantly improving the Android and iPhone apps, so stay tuned for more updates to Truecaller. And don't forget to visitTruecaller's Youtube Channel, Instagram, Facebook, Twitter.
---