Truecaller Name Search: Find Your Friends
Need to get in touch with someone but don't have their phone number? Truecaller Name Search is an easy way to reach out and find a number.
Maybe you're planning a party and want to invite that cool person you met at TEDx. You might have a time-sensitive question for a coworker who doesn't check email after 8 PM. Or your cousin busted his phone and had to get a new one, so the number in your contacts is outdated.
Don't stress! You can search for these people by name and send them a contact request with Truecaller Premium. (The profiles of people who aren't in your contacts will appear in private mode unless they give you viewing permission.)
How to name search:
1. If you don't already have Premium, you'll need to upgrade. You can do this in the app by clicking the Premium icon: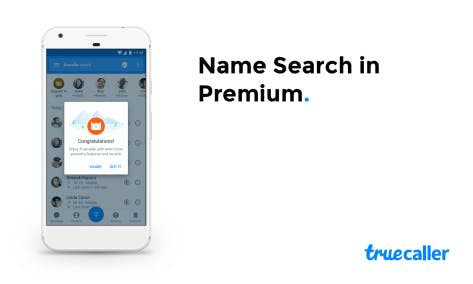 2. Type the person's or business's name into the search bar on the Home screen.
3. Click on their name to see their profile.
By default, everyone's profiles are private until they give you permission to see it. However, if this person has made their profile publicly visible, you'll see their number and be able to call right away.
4. To get permission to see their contact info, click the banner that says "Ask for details."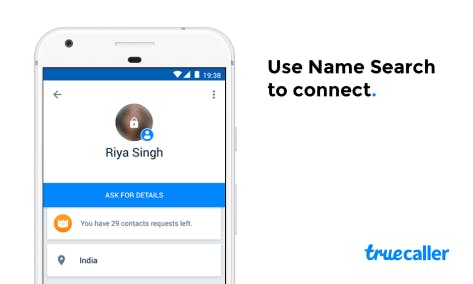 5. The person you Name Searched will get a notification that you've requested their contact info and will be able to see your profile. Then it's up to them to approve or deny your request.
Hopefully, they don't pull a "New phone, who dis?" Well, if this happens ever to you, you know that Truecaller also has free phone number lookup on both its website and app!
Learn more about the benefits of upgrading to Truecaller Premium.
---