Need a Restaurant? Truedialer has your back!
Truecaller
Jan 29, 20151 min readEdited on Oct 25, 2016
How many times do you hear someone talk about how amazing a restaurant is? But then you forget the name. We have a quick, easy, and helpful way for you to get all the restaurant's information right away, and quickly saved to your phone.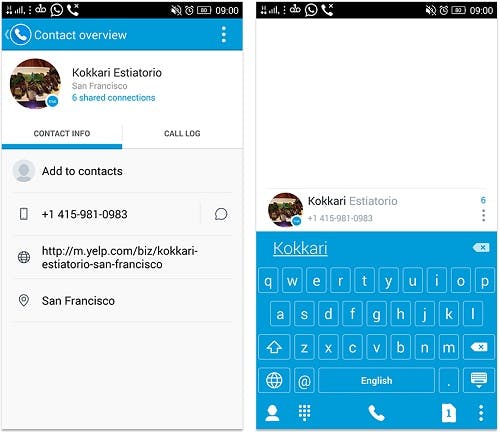 With the help of Truecaller's Yelp! integration, our dialer app, Truedialer, will be able to quickly point you in the right direction of the phone number so you can save it directly to your contacts for later reservations. Plus, we will provide the link to the Yelp! reviews and where the restaurant is located.
Truedialer uses a simple and easy to use numeric pad to help find numbers within your phonebook, and beyond your phonebook with Truecaller integration.
---